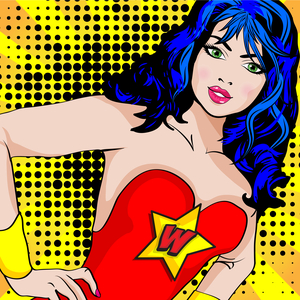 When I grew up, I remembered wanting to be Wonder Woman. I used to watch with amazement the original Wonder Woman TV series with Linda Carter back in the 1970's. I loved how she was able to be Princess Diana in disguise one moment and then turn into the Amazon Warrior when trouble was brewing to save the day. I also used to dress up as Wonder Woman for Halloween many times, which I always felt empowered to be her. Now a new generation of young girls get to experience their own version of Wonder Woman too, thanks to the two recent big screen films starring the beautiful Gal Gadot as the title character.
Every March, we have Women's History Month, a month-long celebration of women's contributions to society and history that is observed in Australia, the United Kingdom, and the United States. In the United States, it has been officially celebrated since March 1987. Also, International Women's Day is celebrated annually on March 8th, which represents a very dynamic holiday dedicated on the social, economic, cultural, and political accomplishments of women. It also raises awareness on women's issues and advocates for gender parity.
I am dedicating this article to the women around the world, and it being focused on SELF-WORTH. With that said, I love how Wonder Woman is a symbol of hope and strength for women. She has an image of self-confidence with a secure sense of who she is within her value and respect for herself and towards others. She can still be like the divine feminine with love, power, and beauty. She also resonates different aspects of how women are strong and achieve the impossible of overcoming challenges. We all have a Wonder Woman in all of us.
As a female psychic, I speak to many women from all walks of life. One of the things that women have in common is to rediscover their self-worth. If it is overcoming a relationship break-up, changing careers, re-building finances, nurturing spirituality, dealing with health concerns, grieving the loss of a loved one, or whatever the case maybe, self-worth is a huge factor of rebuilding within a woman's spirit.
As women, we seem to go in cycles of redefining ourselves based on life experiences. Sometimes, we lose ourselves in our challenges. We get too distracted and forget our own needs of how to be happy and centered. We are the backbones of carrying society's burdens on our shoulders and keeping things going. However, we must not forget to refill our own love tank, because who else will? At the end of the day, we are mainly responsible for loving ourselves first before anything. There are times where society tells women that their happiness does not matter and to always put others' needs before hers. Overall, we do a better job in loving ourselves. While keeping an open mind, here are some guidelines in improving your self-worth.
6 Signs You Are Experiencing Low Self-Worth:
Changing yourself and seeking approval from others.
Not communicating your needs.
Allowing others to take advantage of you.
No self-love nor self-belief.
No healthy boundaries with people, personally and professionally.
Being afraid and not being yourself.
If you are experiencing some of these signs of low self-worth, it a good time to reflect in the mirror for some positive change. Having low self-worth brings you a level of always looking for reassurance and love. With low self-worth, you stay in your comfort zone, while missing opportunities for development and growth.
How to Know My Self-Worth? Try a SELF-Assessment.
Self-awareness is the first step in admitting that you need to heal certain areas in your life and learn how to be less judgmental on your spirit.
Self-love comes in where you learn to build yourself up with an understanding of who you are and doing things for you just because it brings you joy.
Self-acceptance is acknowledging you are not perfect and still having a loving and positive attitude, even towards the most difficult parts of you. Also, with self-acceptance, you learn that you are enough for you regardless of what others think and let people see you for who you are.
Self-compassion is an important element in treating yourself kinder than ever before. In short, it is supporting and treating yourself with respect in a way that you would support someone you care for. With self-compassion, you treat yourself better in knowing how to listen to yourself, following your intuition and heart, and giving yourself a break in life when needed in a careful, gentle way.
Self-respect is a concept of believing that you are deserving of respect from others and for yourself. It is being treated as a being with value and dignity. It gives you a purpose of developing a sense of happiness and fulfillment. Also, the more you recognize this concept the more you will develop self-respect.
Healthy boundaries within relationships is the last important step in preserving your self-worth. With that said, it gives you the power in knowing your limits with people, learning how to communicate your thoughts, trusting your true feelings, and being assertive of when to say NO and being okay with it.
Learning how to have a healthy concept of SELF-WORTH is worth investing within your spirit. As a Psychic Source Advisor, it will be my pleasure to guide you and help inspire the WONDER WOMAN within you.
Peace and Blessings!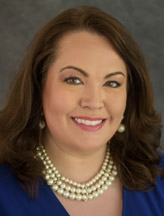 Get a Reading with Hope x3496

Professionally, Hope has been guiding people with her healing modalities as an intuitive empath, psychic medium, reiki practitioner, empowerment life coach and much more. She inspires people in areas of improving love, career, business, spirituality, self-confidence, and over-coming fears. Hope is your compassionate listener and cheerleader. She has 25 years of legal and government experience. She has a diverse background working as a paralegal in different areas of law and earned a degree in Government and Public Policy. She has worked for law firms and state and federal governments. She also once enjoyed working as an event coordinator.