Proudly You: The Revealing Link Between Identity and Spiritual Practice by Psychic Hunter
Date 6/16/2023
Explore More: LGBTQ Spirituality
Your Identity is a complex reality of action and presence working in service of your truth. To be a member of the Lesbian, Gay, Bisexual, Transgender, Queer, Intersex, and A-Sexual-Plus (LGBTQIA+) community means that you comprise 4.5 percent of the United States population. Within this population comes the experience of nuanced glances, microaggressions, hurled insults, and direct forms of violence that call safety and sovereignty into question. As members of the human family, we are each interconnected through sex and sexuality, however the struggle with accepting differing forms of love is endemic to the human experience.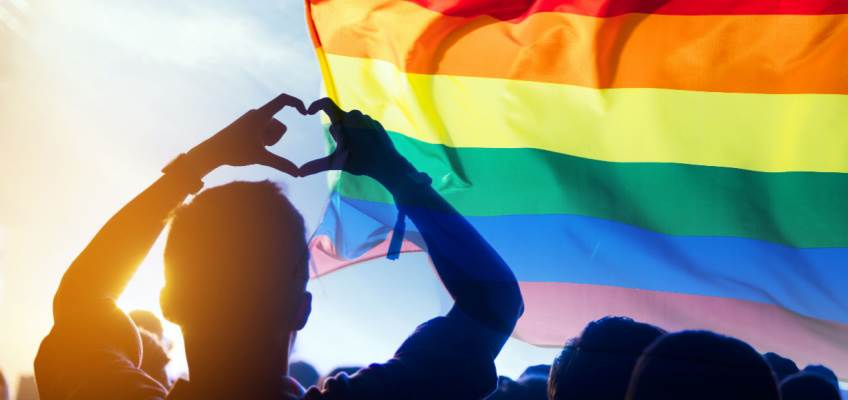 Everyone experiences and expresses spirituality differently. Some people incorporate spiritual practices into every aspect of their lives, while others may be less hands-on. For example, some people may be more likely to have spiritual experiences in churches or other religious temples, while others might have these feelings while exploring their personal lives. Spirituality can be practiced in solitude. However, religious practice is an institution of objectives and directives. 
Therefore, the social order is a combination of schools of thought, rules of law, and sacred cultural traditions that uphold Western traditions of individualism. Individualism defines a person's singular experience without requiring feelings toward a sense of interconnectedness. Instead, there are behavior-based consequences that implicitly reveal your value. Believing that wealth, heteronormativity, and property determines spiritual value is a central tenet of individualism. Religion is embedded in culture. So, when we endure cultural violence, it is also religious and spiritual violence. Culturally, if we do not feel spiritually connected in this world, our well-being is at grave risk. 
In Eastern traditions of collectivism, one person is a part of a larger, organic whole; no one is ever alone. Communities that are rooted in collectivism often honor Indigenous traditions and incorporate a broader social spectrum of roles besides gender and sexuality binaries. This gives power to the human experience through freedom to explore our inmost being - our identities - and what it means to be alive. 
When someone proclaims that they are gay, trans, or queer, this is oftentimes a decisive moment yielding deleterious results: young adults permanently shunned from their church and family homes, adults coping with spiritual anxiety, and spiritual orphans with nowhere to go.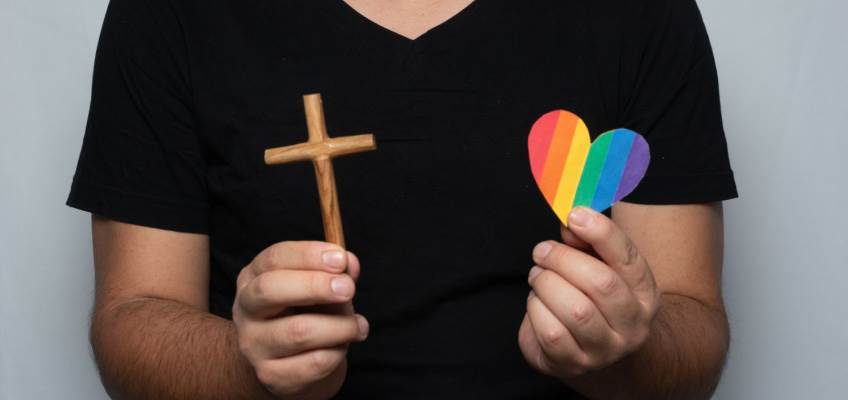 Religious communities, particularly ones established here in the United States, often reject the change necessary to affirm gay spirituality. Consequently, many LGBTQIA+ folks end up experiencing mental health crises without reliable resources to assist when necessary. Prejudice then has a painful domino effect that ensnares all of us from representatives of a traditional religion to its devout followers. 
According to The Trevor Project, 68 percent of young adults ages 18-29 in the United States report that they believe in God, irrespective of their gender or sexual identities. Just as gender identity does not inform sexuality, no identity marker can inform spiritual worthiness. However, many religious leaders have taken such a stance and have damaged their communities as a result. 
It is undeniable that a healthy spiritual life determines the difference between living fully and seeing through a damaged scope of vision. More importantly, a spiritual life empowers people from majority groups to engage in learning about and connecting to sexual minority groups to find common ground and positive regard. The problem is the rhetoric that comes from congregations that speak to welcome only a particular group of people. 
All of us who are part of the LGBTQIA+ community understand what it melesans to thrive on authenticity. This is the first step in gay spirituality awareness - to choose every day to meet death or progress. To advocate for yourself within institutions that serve you with an existential threat is to have the keys to the kingdom.
Experts say that the loss of religion, religious communities, and the absence of affirming spiritual spaces for gay, lesbian, and transgender people has deleterious effects on overall health and raise suicide risk. There are so many powerful methods to reclaim our power and move with intention through the world, however the practices of self-expression, wellness integration, and community engagement are powerful catalysts for social development.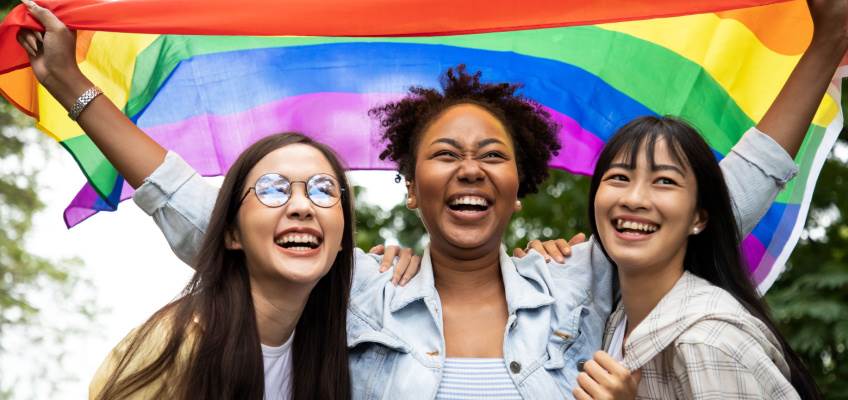 Self-Expression for Spiritual Practice and Growth 
Somewhere in a sacred chamber between mystery and the fact of human evolution sits the energy of your identity: a culmination of experiences, beliefs, various lifetimes, and relationships that form a symphony of sensory awareness, wisdom, and purpose. The unique qualities we cannot deny nor hide about ourselves become fixed and memorable aspects of ourselves - our personality. 
Defining your identity is a moment-by-moment practice in mindfulness. It is an affirming act of love that grounds you in your truth. It is the immediate spiritual help you can give yourself when you feel lost or without sources or spiritual help. The best traditions and religious practices are those that are self-derived and inclusive with access to resources that can educate, empower, and financially fortify marginalized groups regardless of how they identify or who they love. 
As a result, many religious communities are at a loss with how to transmute traditions causing grief into becoming pregnant pauses of community growth. 
Simply by existing and being visible to ourselves and others, we are a living offering of spiritual growth and personal development. When the virtues of courage and self-acceptance become emblems of healing that can empower others, community health is within reach. This is something that is beyond the reach of virtue signaling or trendsetting. 
The other day, I had an exciting opportunity to participate in an Instagram Live conversation with my favorite supermodel, Leyna Bloom. Bloom, a trans woman of color, with her lived experience, intelligence, jaw-dropping beauty, and spiritual awareness, uses her visibility for front-line activism and education within the LGBTQIA+ community, and the world at large. After a noticeable absence of transgender representation at the Met Gala, Bloom noted that socially acceptable variations of identity, such as non-binary or heterosexual passing, served to erase her experience as a trans woman. Hurt resides in the adoption of the mental-emotional aesthetic of trans women to further yet another unattainable ideal in the fashion industry. 
"[Mainstream spaces] do not cater to a woman like myself. There are experiences unique to being a trans woman that are not experienced anywhere else. When we are erased from our own spaces, it is an act of violence." 
Bloom also mentioned that without open and honest dialogue, there leaves room for hate rhetoric. Such a statement reminds us that, even when we all have specific challenges to living our truth, it is our responsibility and spiritual purpose to honor others with visibility through active listening and taking our time with transitions and changes along the path.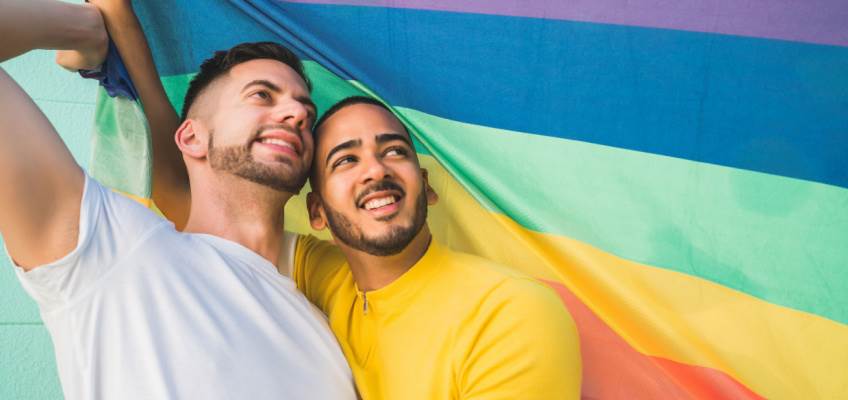 Heart-Mind Integration for Self-Care 
According to the American Psychiatric Association, there are many mental health counselors that are catering to a non-traditional, LGBT affirming integrative practice of psychotherapy and gay spirituality. This approach helps people receive affirming spiritual care grounded in cognitive behavioral therapy. The results of a recent study revealed that by clarifying the connection between mental health and spirituality, more patients who identify as gay, queer, or trans have a broader skill set when coping with uncontrollable life stressors without the pressures of social exclusion. This revealed more opportunities for social engagement, spiritual empowerment, mental health stability, and breakthroughs. 
It is important that being trans, gay, bisexual, or however you identify is not a mental health issue in itself; however, the importance of religion and mental health to fortify underserved communities cannot be underestimated. 
Developing a positive identity is central to mental and emotional well-being. Sociologists attest to the importance of social identity in positive social behaviors and a stronger social culture as a result. However, within cultural diversity lies a pressure on people with multiple identities (e.g., gay, Black, and male) making them susceptible to religious and mental health crises and less receptive to spiritual support. 
For many, access to affirming and affordable health care is out of reach, however the practice of connecting mental and emotional well-being can be achieved through keeping a journal, self-education, and creative expression. These practices may even empower you to begin a community of your own.
In 2023, the Surgeon General released advisory literature about the epidemic of loneliness. "Loneliness is far more than just a bad feeling; it harms both individual and societal health. It is associated with a greater risk of cardiovascular disease, dementia, stroke, depression, anxiety, and premature death."  LGBT HERO's LGBTQ+ Lockdown Wellbeing Report found that young people are impacted the most by a lack of spiritual and community fellowship. LGBT HERO serves as a critical resource in finding a global community that takes positive action to provide resources for empowerment.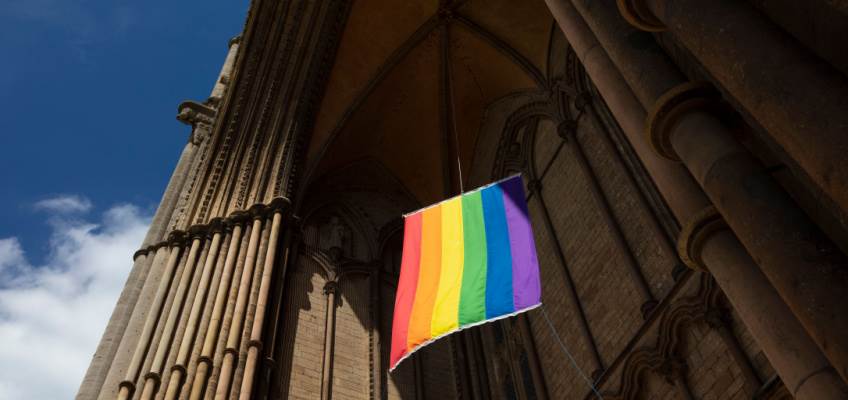 Religion, Mental Health, and Emotional Wellbeing
It is essential to have spiritual and social support when navigating the world of social identities. For members of the LGBTQIA+ community, our spiritual care is an essential aspect of our mental and emotional wellbeing. Through your work of self-discovery, you can utilize the practices of self-expression, holistic self-care, and community engagement to create pathways from pain to purpose.
Living as a member of the LGBTQIA+ community, it's not always easy to find those who understand your specific needs. But it is easy to find the right advisors at Psychic Source once you know what to look for.  


Get a Reading with Hunter x4875
Hunter was called into the world of spiritual service in 1993 after a childhood filled with healing and spiritual premonitions. An ordained minister, yoga and Reiki teacher, Hunter holds a doctorate degree in divinity, a degree in Sociology, and is a proud member of the LGBTQIA+ community. She specializes in mediumship, interpersonal relationships, social identities, and creative living.