How Spirituality Can Get You Through the "Dark Night of the Soul"
Date 11/29/2023
Explore More: Spiritual Awakening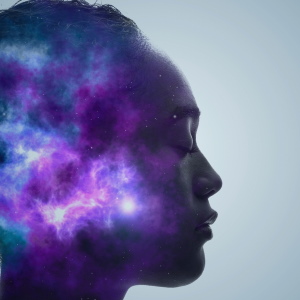 The "dark night of the soul" is a term that's often used to describe especially difficult periods of your life. Though you're not likely to relish the challenging and often painful experiences that take place during this time, there are some valuable lessons that you can learn. When you approach the dark night patiently and with an open mind, you can grow in your spirituality and emerge smarter and stronger on the other side.
Helping You See Unhealthy Habits
When you're lost in the darkness of difficult times, you're in the perfect place to really reexamine your situation, choices, and habits. Sometimes, feeling like you've lost everything can position you with a fresh slate to create a better situation for yourself. Taking a deep, spiritual approach to your situation can help you identify unhealthy actions and find better, more enlightened alternatives. Speaking with an intuitive psychic can help you on this journey.
Providing New Perspective
Though it's not always comfortable to reside at a low point, this position can yield fresh new perspectives that you simply can't see when you're riding the highs in life. In the dark night of the soul, you can turn your sight inward. As your spiritual eyes metaphorically adjust to the darkness, you may begin to perceive things that you never noticed before. This perspective can help you better understand yourself as well as others. Traversing new terrain is a valuable experience of self-discovery, even when the road is rocky.
Offering an Opportunity for Rebirth
Deep spirituality can provide the perfect framework for a personal rebirth. Nearly all spiritual traditions, from the traditional, to more New Age Spiritual Beliefs, refer to some form of death to worldly pleasures followed by a spiritual awakening that allows you to approach life from a new vantage point. Achieving this type of awakening doesn't happen overnight, but it's something that you can gradually move into as you grow and change. As you awaken into your deeper spirituality, you may begin to see the interconnectedness of life more clearly and find the challenges of your emotions are no longer as difficult.
Demonstrating the Power of Perseverance
When you persist through the dark night and begin to see the light of day on the other side, you'll learn a crucial lesson. Surviving through difficult times is often the only way to fully understand that the universe has your back and is working toward a grand resolution. As you emerge from rock bottom, you'll begin to understand and appreciate your capacity for weathering the storm, which can make the next challenge easier to tackle.
It's important to keep in mind that all things are temporary, whether good or bad. Appreciate the bright points in your life fully, and accept the darker parts patiently, knowing that great things are ahead.