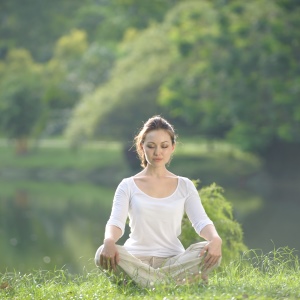 From reawakening to rebirth, spring celebrations touch on many joyous themes. Get to know the holy days of spring and learn about the symbols and meanings of some of the season's most important holidays.
Vernal Equinox
After a long, cold winter, spring is a welcome sight for most people. As the angle of the sun begins to change, the weather warms, the days grow longer, and the flowers and crops show themselves again, you can't help but feel rejuvenated and reawakened.
Also known by the pagan name Ostara, the spring equinox recently fell around March 19. It should come as no surprise that for centuries, your ancestors have celebrated this holiday. Eggs are important equinox symbols, as they symbolize new life, while shamrocks represent regeneration and the power of the natural world.
The first day of spring is also the perfect time to check in with yourself and capitalize on the newfound energy that the season brings. Get a tarot reading for insight into what the season holds, and devise a plan to make this spring your best yet.
Easter
Easter also celebrates rebirth, and many of its Christian symbols and traditions draw on those of the vernal equinox. Legend has it that in ancient times, farmers would place brightly colored eggs in their fields in order to encourage new growth in the spring. Today, many families continue the tradition of dyeing Easter eggs beautiful colors to celebrate the season. Many are even filled with candy, a tradition that dates back to the Victorian era.
Animals are also important Easter symbols, especially lambs and rabbits. The concept of the "lamb of god" refers to Jesus, whose resurrection is an important element of this holiday, while the Easter bunny borrows from German tradition.
Passover
Also currently taking place, Passover, is an eight-day celebration and one of three Jewish pilgrimage festivals. Many families engage in serious spring cleaning efforts in order to rid their homes of yeast-based foods prior to Passover.
Lambs are important Passover symbols, as they represent the ancient Hebrews' sacrifice. Eggs also appear on the Passover Seder plate, and they're the first course of the traditional meal.
Purim
Though it's often considered a holiday for children, Purim is an important reminder of the significance of religious freedom. The most prominent symbols of this pre-springtime holiday are hamentaschen, or triangle-shaped pastries.  
May Day
May 1 marks May Day, a holiday that's important in many cultures around the globe. Though it's several weeks after the spring equinox, May Day is often considered the beginning of spring in the Northern Hemisphere.
One of the best-known holiday traditions is dancing around a maypole, complete with colorful ribbons and musical fun. This tradition likely originated from a celebration of fertility, a common theme in springtime holy days.
No matter your belief system, this is the ideal season to pursue some spring cleaning of your own. Talk with an authentic psychic to learn about areas of your life that would benefit from some much-deserved rejuvenation.