---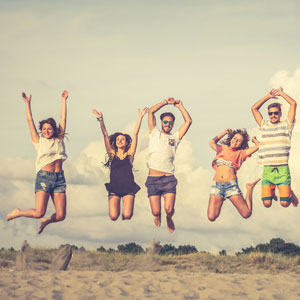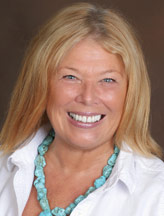 Get a Reading with Angelica x9393
"Happiness cannot be traveled to, owned, earned, worn or consumed. Happiness is the spiritual experience of living every minute with love, grace, and gratitude." - Denis Waitley

Many Psychic Source clients come to me in a state of suffering and unhappiness. With deep compassion, my first encouragement is to acknowledge this physical emotion and to honor the human experience of these feelings. When you truly honor the way you feel, you are brought closer to the inner happiness beneath suffering or grief.

Let It Go
When asked how to find happiness, my response is always: let go of any and all attachments. I see this as a way of life. It does not mean that one should not love or desire material experiences, instead it means attachment to these things may inevitably lead to unexpected suffering, especially once they are no longer tangible. If our happiness is dependent on our bank account, spouse, or career, we set ourselves up for disappointment. Nothing is forever; life is constantly changing with each minute. We wield no control over anything except our response to each situation.

To live in spiritual harmony is to experience life in the moment. It is to realize we are here to cultivate our connection with our higher-self and Creator. As we bring heaven to earth through allowing ourselves to experience every moment without expectation or manipulation, we then live as a spiritual being in human form. Having no expectations does not limit who we are, what we have, or what we can achieve. Instead, when properly understood, no expectations help us acknowledge our true essence, free of any particularities.

The Elixir of Life is Gratitude
Practicing gratitude and choosing to feel joy, bliss, and love even in our darkest hour, brings the supernatural flow of spirit into everyday experiences. When our heart is grateful we cannot feel fear. When the emotion of fear is removed, we see every opportunity for love. When we live from "how can I give," instead of "how can I get," life takes on a new meaning. The moment we stop labeling things as good or bad, happy or sad, we begin experiencing the fullness of life from a place of passionate detachment. Gratitude is contagious and brings us even more to be grateful for each day.

Three magical tools to stay connected to our true self and inner happiness are prayer, meditation and a gratitude journal. Find time to lift everything to Creator, time for quiet meditation to receive the messages, and nightly acknowledgment of at least five things you are grateful for that day.

There are no expectations in life, only miracles.

Blessings and gratitude,
Angelica
Share This Page
---
Leave A Comment
You must be logged in to leave a comment. click here to login
Comments