Find the love you deserve with 5 life-changing steps, led by our experienced Advisors. In our first step, you will be taken on a journey of healing and opening your heart.
---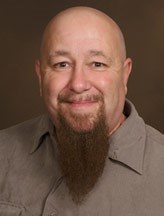 Each and every one of us has a desire to be loved, accepted, and needed
. And likely, we all have been hurt at some point in the past as well. These past hurts have caused us to build up a lot of negative emotions. This negativity will cause inner blocks that make it possible to attract love on a physical level and through these negative emotional blocks repel it on an inner level at the same time. This is what causes us to have a consecutive series of unhealthy relationships where only the names and faces have changed.
It is said that
forgiveness
is not for the other person as much as it is for yourself. Once we heal these past wounds and banish negative emotions, we will be able to love ourselves and be open to receiving the loving, fruitful relationships that we truly desire and deserve.
In This Podcast:
Unhealed emotional pain
and trauma create blocks to manifesting love. In this meditation, we will clear up those old relationships, past lovers, parents, siblings, friends, or any relationship that has caused pain and hurt. By clearing up these old emotions, all the fear, disappointment, anger, hostility, resentment, and hate will start to be removed. These negative emotions cause an energy that acts like a magnet that repels any potential love that may try to come into our lives.
Healing the Heart Meditation
There could be many reasons why we have created continued negative energy in our lives. By changing the thought patterns concerning ourselves, we will end this vicious cycle and change the way we want to be loved, the way we give love, and the way we receive love in return.
When we start this visualization, I will take you into an altered state of consciousness. I will do this by using a relaxation technique that is designed to bring you into a state of mind that will feel relaxed, warm, and comforting. It is very important that you feel safe and secure as we start this journey.
Once in this relaxed state, I will give you suggestions and affirmations that will rid your mind of any feelings of fear, stress, or anxiety. This is when the
subconscious mind
is ready to accept the suggestions that will start to make changes.  By doing this, you will be able to remove the blocks that can stop you from receiving the love that you desire and deserve.
I will take you on a guided journey that will help to heal wounds from the past
. Once achieved, you will start to uncover your true self and learn to really love yourself. When you love yourself unconditionally, others will feel this same energy and you will start to draw the right kind of people into your life and find the love that you desire.
Each time you use this podcast you will start to feel more and more open to giving and receiving love. I am looking forward to sharing this with you.
Wishing you the Brightest of Blessings.
Please click the links below to explore the other steps in our Attracting Love Podcast series:
Step 2 -
Crystallize Your Vision

Step 3 -
Send Your Message To The Universe

Step 4 -
Raise Your Vibration

Step 5 -
Bring Love Into Your Life