Love Comes in Many Forms by Psychic Izzy
Published Date 8/12/2019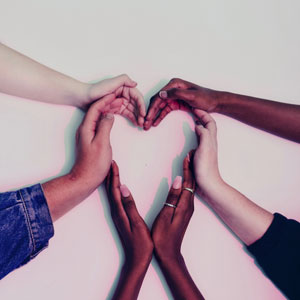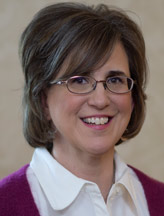 Get a Reading with Izzy x9366
Are you still searching for the love of your life? Or, have you found someone special? We often experience many challenges in life and relationships. The good news is, these tumultuous times actually make us stronger and bring great clarity when we tune in. Maybe you found the relationship you have dreamed of, or something completely new and different. If you are still looking, you may want to pause and take some extra time to imagine what you truly and deeply are seeking.

Our wants, needs and expectations do change over time. I talk with a lot of customers who are experiencing love in new and unique ways. I am here to talk about being open to love in the diverse and varied forms it can take, and how you can best handle it. At this time, some people have a connection that is richer and more powerful than anything they have ever experienced. That cosmic relationship is way beyond words and is part of our new energy. Whew! I am coming from a deeply compassionate and highly non-judgmental, neutral perspective. Take some deep breaths, relax and let's explore this topic a little deeper.

Everything is Energy
We live in a time of high-vibrational energy shifts and changes. Everything is Energy may sound like just words, but it is true to the core. You may or may not be familiar with terms like "Mercury Retrograde," "Twin Flame," or "Energy Vampire." These are frequent phrases being tossed around in this vibrational world as people are exploring the challenges and opportunities in life and love. We all face obstacles and we are learning every day to adjust to our new world. Each of us is doing the very best we can, with what we know, and where we are.

Another important shift that I am witnessing; we are learning to value who we are, at the core/essence. Now that is beautiful! Hooray for everyone who is reaching for the stars. It is evidence of all of the internal work we are doing. It takes a lot of faith, trust and belief to reach or jump into the unknown. We are individually and collectively expanding, growing, changing and becoming. With all the craziness and fear around us, it is quite a leap to recognize our value and the value of others. Keep your vibration high, smile and water the flowers, not the rocks.

Loving Others Starts with Self-Love
I often tell my clients that they must start with loving themselves first (deeply, truly and honestly) before any relationship can blossom and last. Once you have started the habit of self-care (in multiple forms), revisit your dreams for love and life. As we grow and travel along our path, our desires and dreams adjust and change, too. Dream BIG, very big! What are you truly looking for? What will fill you with joy, peace, excitement, adventure, safety, passion, partnership or something else? These are your dreams, keep searching until you find creative ideas that light up your soul. Then ask the universe for that or something even better!

When the right people connect deeply and truly, love is beyond beautiful. But love is not a simple equation. It comes in a variety of forms: with a wide selection of shapes, sizes and colors. It does not matter your age, gender, size, ethnicity, color, preferences, views on money, or societal/family expectations. Love is love. Your love may match what others expect. Or, it could be one of the expansive versions that are not as easily recognized or acknowledged. And guess what, that is OK.

You need to choose what makes sense to you. Only you and your partner(s) opinions are the ones to take into consideration. My go to is always… "How does this feel to you?" The best time to answer that question is when you are calm and at peace. Turn down your fear, anger or worry. Just connect in a way that it is direct and pure. Ask this question... Is "this" in my highest and best? If you are not getting clear answers, move slow and act when you feel ready. Do not wait for the right time for too long.

Now is the Time
Now is the time to live in the moment and be happy. We are learning what true, deep connections really are… and that we deserve it! This expansive universe that we live in is raising our awareness and bringing relationship choices and decisions to the forefront. Now is the time to be happy and have the supportive relationships we want.

Always trust your internal loving guidance, your personal directing force or internal GPS. You are the only one who truly knows what you desire. Your choices, decisions and actions are the only ones that matter. We have relationships with a wide variety of people. Some will provide a place or time to help us to process life's ups and downs and be a trusted ear to listen and create support for you. Others may try to influence you: some from kindness others out of jealousy or control. Yes, we have important people in our lives. But regardless, your life is totally up to you. Let the others spend their time and energy creating the life that they dream of. Enjoy, laugh and have more fun.

"When you come from love, life is easier" ~ Izzy x9366