---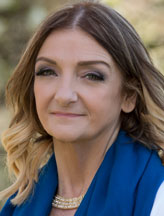 Get a Reading with Mackenzie x9602
Do as I say, not as I do? It's living a lie - it really is.

Intentional or unintentional, saying/feeling one way while acting/saying another, is the same as lying. How can you tell if someone is expressing their real feelings? Could this be the reason you sense someone loves you, who really isn't acting like it? People are notorious for saying one thing and doing another.

Two reasons a person says one thing and does another:

1. Experiencing - Believing it is true

2. Reflecting - Hoping it is true or will be true

Understanding the reasons people say one thing and do another is important. Figuring out what they really feel sometimes seems impossible

How to know what someone really feels:

1. Gather the data: Watch every move for a while - check the person's actions, movements, words, everything they say or do, how they relate to others, their work and the energy they exude.

2. Add it all up: Determine if the person is truthful and what they really feel based on the above data - not in what they say or do. Using your own sense is better than relying on unreliable actions.

People don't realize but they unintentionally create or define themselves with their actions, by manipulating others using charisma, false charm, and other ways intentional or not - to represent themselves. Be cautious always and aware of all things. Use the powerful gift of insight to look inside others, and don't depend on their actions to portray the truth.

If you would like help to see what someone is really feeling contact a psychic advisor who knows how to see the deeper things.
Share This Page
---
Leave A Comment
You must be logged in to leave a comment. click here to login
Comments