Soul Mates vs. Past Life Connections: Knowing the Difference by Psychic Arielle
Published Date 6/18/2017
Category: Love, Relationships & Family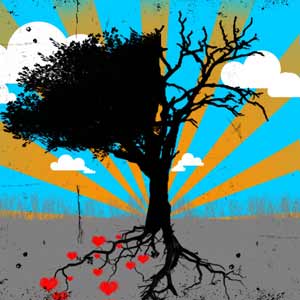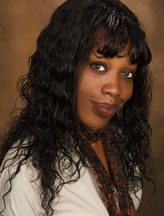 Get a Reading with Arielle x8367
How to Unite with Your Soul Mate

Most people have strong powerful romantic connections and wonder if these connections are linked to a soul mate tie. Everyone wants to meet their soul mate. The confusion starts when people assume that the soul mate connection is the same as prince charming or a beautiful fairytale. Most, if not all, soul mate ties are extremely difficult and there are always blocks standing in the way of the connection unless you had an extremely awesome and rare past life. Your past life decisions could make connecting with your soul mate an easy task.

Finding Your Soul Mate


A psychic with the gift of clairvoyance can easily detect your soul ties. This is the most effective way to get clear direction and understanding. A gifted reader can look into past life situations to get a clear vision of who the soul mate truly is. It's extremely possible that you've already met your soul mate, and our psychics can determine if you've already connected. A love reading can determine ways to clear any blocks, which could be a hinder to your soul mate tie.

Understanding Soul Ties


Many people confuse love or a deep friendship with a soul mate connection, which is normal. Most of the happenings in life have plenty to do with your past life. These past life connections are usually mistaken as soul mate ties but there's a tremendous difference between the two. Most past life connections are fairly easy; they tend to pull at your spirit. The soul mate tie is more difficult to connect. The vibrations of love emotions and spiritual pressure pull at the very core of your soul.

Common Soul Mate Blocks


The most common soul mate block, where you must go over the ocean and through the woods to connect the soul. This is sometimes avoided because of fear of being hurt.


Some people wed for the wrong reasons and are blocked from their actual soul mate in the future.


This fear creates an illusion that the soul mate is unrealistic due to past pains with past life connections.

There are many more blocks that stand between the soul mates. Getting a love reading will allow a professional psychic to tap into the soul tie and deliver the steps to remove these blocks.

Bottom Line


The soul mate connection is rarely ever an easy task. This connection creates wholeness and pure unconditional love in the soul. The soul mate is somewhat of a puzzle piece and the other mate fits perfectly. Soul mates grow old together; once connected they're undefeated.

It's important to realize this won't be a simple walk in the park. Every negative force under the sun will attempt to stand in the way of the soul mate connection. This soul mate tie projects spiritual power that is strong enough to face the many battles of the world and come out victorious. The female soul creates a firm back bone and unconditional love for the male soul and the male soul creates emotional contentment and protection for the female.

Even if the connection you have isn't a soul mate tie and is in fact a past life connection, there's a strong spiritual reason why you've reconnected and your past life can determine those reasons.
Share This Page
---
Leave A Comment
You must be logged in to leave a comment. click here to login
Comments