Best Tarot Questions About Love and Your Person of Interest by Psychic Raquel
Date 5/6/2022
Explore More: Tarot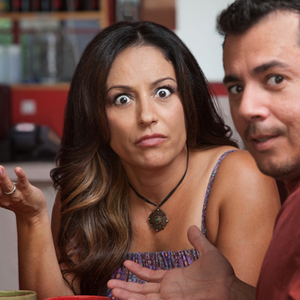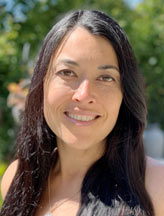 Get a Reading with Raquel x9488
Love can be a very tricky subject. You have two completely different people looking for the same thing or something completely opposite. What are the right questions to ask a tarot reader about love regarding your partner? Is there a right and wrong way to approach the subject? Can you get the answers you need to truly understand your purpose in that special person's life? The answer to these questions is yes. 
When contacting your
psychic advisor
regarding the matters of the heart, always remember to keep an open mind and open heart to the answers that follow.
Pro Tip: The most direct questions, get the most direct answers.
As psychic advisors, we are not here to pass judgement or give you our own personal spin on your unique situation. The spiritual guidance we receive psychically will give you the necessary guidance to move forward in love, with or without the person of interest. Here are some examples of what type of direct tarot questions about love to ask about your special someone.
Is there a connection with this person?
This is a relatively simple and straightforward tarot question. The answer received from this question will let the recipient know if any additional questions are necessary.
How does this person view me?
This question will receive the answer of whether or not a person has romantic feelings for you, cares about you as "just a friend", or simply does not think of you in any other way except as a friend/ acquaintance. If the person has romance on the mind, this question will also advise the advisor if the person in question has any concerns or doubts regarding you as a future partner.
What are their intentions with our connection?
The tarot cards will show whether a positive response or a negative emotion comes forward. Some cards will show confusion or insecurity, letting the advisor know that the person of interest is unsure about whether or not to proceed with a future relationship. Whereas a new opportunity card will guide the advisor to a good omen that this person has a plan for moving forward with a possibility of a long-term courtship. And then of course, there is the dreaded possibility that the person is just not that serious, even if a connection is present. Always remember: Just because there is a connection, does not mean it's a good one.
Do we have a future together?
This tarot question about love can sometimes receive a very quick yes or no. In some cases, more elaboration is necessary. If a quick answer is given, you can build on this question if you wish.
Does this person have romantic feelings for me?
This question is very direct and should receive a very decisive yes or no answer. In some cases, more elaboration is necessary.
Are we in a platonic relationship?
In other words, have you been friend zoned? There is a big difference between a person having close feelings for you and having romantic feelings for you. This question helps take out the guess work and gets straight to the point.
What am I not seeing in this person that I should be aware of?
Should I be worried about their insecurities? Does this partner move at a snail's pace? Do they not communicate about feelings, or anything at all for that matter? We all have a private list that we look for in a love partner. When we ask this question, we know whether or not this person is worth our investment. Compromise is always the name of the game when it comes to relationships, but some compromises are completely out of our comfort zone. That is the reason this question is a must with any new connection. 


As noted above, always enter a love tarot reading with an open mind and an open heart. We are here to help you navigate life's toughest questions, and to bring to light new perspectives on a tale as old as time. Love is always the most complex, beautiful, frustrating, magical, and most divine emotion there is. 

Now that you know the questions to ask

a tarot reader

about love, let us help you get the answers you need to find your way to a lifetime of happiness and partnership.