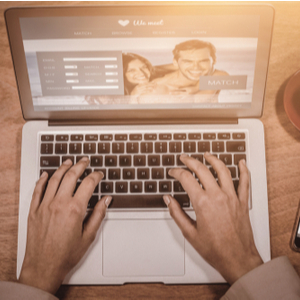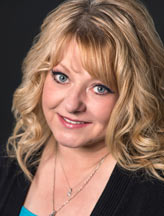 Get a Reading with Mylie x8974
Ever since Eve ate that apple in the garden of Eden back in the day, we've been searching for our twin flames, our perfect other half and that person that will complete us.  We want to be swept off our feet and for "the One" to walk into our lives and give us that fairy tale.  We want happily ever after and we want it now!  

These days it would be a challenge to find someone that hasn't been on an online dating site... even if it's just to see what the craze is all about.  It's not a craze really, it's the way we've been doing love for years now.   It's become the go to for finding your perfect person and the inventory on the site you choose is huge and rotated daily!  Mate detection and selection has never been easier!  Anywhere from "hang out", "companionship", "discreet encounter" or "hook-up" to "I just want NORMAL for my Happily Ever After"!  Online dating is the bomb! They're open 24/7, 365 days a year and will suit everyone's needs and busy schedules. You can sit in your pj's in bed or on the couch with a cup of coffee (or glass of wine) and just scroll, point, click, or swipe to get started on finding your dream man or woman.
Get Out From Behind the Computer
Whether you're new to online dating or a veteran, the time is going to come when you're going to have to meet the one or two people you've connected with in person. You've searched for the shiniest needle in the haystack and you've got a pretty good idea of who you would like to meet.  Now you have to get out from behind the computer screen or phone to finally meet that person face-to-face and that's a bit of a different story. You may really like this person and feel you can trust them with your life, but you know dang well your parents would ground you until you're 60 for not being CAREFUL!  You're well aware that sometimes things that appear to be smooth on the surface are not and you're really not sure if you're jumping into smooth and calm waters or a swamp full of 'gators and you're not too keen on finding that out after the fact either. 


It may also be that you like them well enough but there's something that makes you uneasy at times.  We've all had that thought "OMG, what if I get there and he/she is totally weird or creepy?  Or...doesn't stand close enough to the soap?" A-w-k-w-a-r-d', and you're in for a night that moves slower than watching the paint dry on a barn door.
Consult the Tarot Before and After Your First Date
Did you know that there's an easy way to manage all of the uncertainties of that first date instead of excusing yourself half a dozen times through dinner to see if you fit through that little bathroom window to make a run for it?   A love tarot reading can make things a whole lot clearer, take the anxiety out of "first dates" and allow you to enjoy your date with peace of mind.  Never, ever be too busy, too tired or too excited to make sure you're going to be safe. Make it a must to get an in-depth background check with the tarot on any POI with a Love and Relationship psychic before meeting anyone in person. You owe it to yourself and everyone that loves you.  You'll be happy you did!

I actually recommend getting three

Love Tarot readings

within the first six months of meeting someone online!  The first one should be before the first date.  The second one can be after one to two months of dating and another after six months when the masks come off to see what's next.


Some things you could ask in Tarot Reading #1 - Before the First Date are:

● Is this person who they say they are? 

● Do they have a job?

● Is it true they're really single?

● Am I a rebound?

● What are their intentions?

● Are there any addiction issues or other concerning issues?

● Is there anything they're hiding that could really hurt me?  (Physically, mentally or emotionally)

● Should I meet them in person? 

● Should I meet them at all?


For Tarot Reading #2 - After 1 to 2 Months you could ask:

● When can I expect this relationship to be exclusive?

● What should I expect from this relationship?

● Are they seeing other people?

● Is this person a player?

● Do they really have feelings for me?

● Can I trust them?

● Is there potential for permanence and commitment?


For Tarot Reading #3 - After the masks are off ask:

● Do they really love me?

● Is this person right for me?

● What is the next step for us?

● What will the outcome of this relationship be?

● Will my kids/family love them?

● If marriage or something like it is in the cards, will it be happy, healthy, mutually loving and respectful?

● Will they be faithful?

● "No really, no sugar-coating, I can take it" … Has he/she ever cheated on me? Will they?


Eve may have thrown us under the bus way back then, but no worries!  We've got this!!

Psychic Source has some of the best

Love and Relationship advisors

who can give you a Love Tarot reading. It's super easy to connect with any of us through phone, chat, video and now through a new appointment booking feature on the website.