---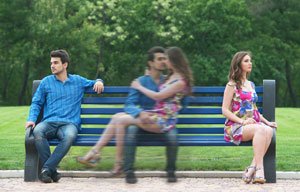 Get a Reading with Pixie x8117
Do you ever wonder about what would happen if we could change our story? Some of us have a shorter story than others. What if that 10-year old boy with the brain tumor was miraculously healed and went on to become a scholar, fell in love, married, and became a father from that union of love instead of passing away at a tender young age.

What if we could start over with our story? We could undo the challenges we had to face, the wrongs we did to others, the way we spent our time, the way we ate, and even the way we judge.

What if we never had any challenges at all, no regrets, no judgement of ourselves or others no failed relationships, no scraped knees, no pets that passed on to the Rainbow Bridge and everything in between.

The 10-year old suffered in pain the last part of his life, but his pain caused others to love deeper, have faith in God, and some even learned to respect and be thankful for each day of life because tomorrow is not promised!

Because I have to take life as it comes without writing my own script, I have grown to realize some things:

Life is not only about living; it is also about dying. Going through life we have to live our destiny! We learn that everything happens for a reason and the failed relationships, scraped knees and pets crossing over all happened as a life lesson, we were presented these challenges so we could learn the lessons from each and evolve to a higher frequency.

When relationships end, we suffer the pain. In that pain are the memories we have about that person and the way we enriched each other's lives, but also the misgivings of differences and growing apart. We need to remember we still have those memories and we learn from them. Sometimes the pain is intolerable, but none the less it is real. So is the love we feel for the person in the memory and the lessons we learned along the way. I have learned to be thankful for the experience and savor the memories so I can move on and start the next chapter of my destiny, the one that has been chosen for me.

Maybe we are not in total control of what happens in our lives, but we are given the opportunity to learn and grow from the lessons we were presented. In those lessons we have the power to take on each thing life presents to us and we learn how to embrace it and move on the next lesson we will learn. It is not about the lesson itself, but about our reaction to it that enhances our destiny path ahead. So, with that said we are not changing our destiny we are changing how we react to what life has for us ahead. The destiny will be the same, but we have a choice of the different paths to get there.

If you would like to see the best path ahead for you, contact a Psychic Source advisor and explore the best options for you!

Namaste!
Share This Page
---
Leave A Comment
You must be logged in to leave a comment. click here to login
Comments