Heat Up Your Love Life With These 7 Aphrodisiac Crystals
Date 11/12/2015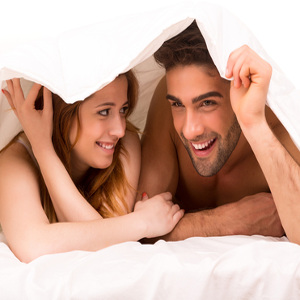 The sex chakra (or sacral chakra), located about two inches below the belly button, controls many things in life. Using crystals to awaken this chakra can activate and heal sexuality. Cleansing this chakra allows energy to flow freely, healing past hurts while enhancing your present sex life with your partner.
Crystals with aphrodisiac properties are great for igniting passion between lovers. Use the stones as part of foreplay or even keep them with you and your partner while you make love. These crystals stimulate your base and sacral chakras, igniting erotic energy, removing inhibitions, and allowing the exchange of free, passionate love.
Consult an online psychic about which aphrodisiac crystals will work best for you and your partner. Crystals have unique powers for different enhancements.
Pink Tourmaline
Pink Tourmaline stimulates libido. This crystal also strengthens the sense of smell that enhances the perception of pheromones. Awareness of pheromones is why Pink Tourmaline is an excellent stone for stimulating libido. Set a few stones around the bedroom. Combine them with other stones to enhance the aphrodisiac effect.
Red Jasper
Red Jasper stimulates the sex drive and enhances the ability to sustain sexual pleasure. The stone has an even vibration that promotes sexual healing, so it can even help in cases of impotence. Red Jasper is great for cleansing and energizing the sex organs.
Orange Carnelian
Orange Carnelian recharges creative centers, overcomes impotence, and restores vitality to female sex organs. Many use Orange Carnelian for the sacral chakra and combine it with Zincite, which can take your sex life to new heights.
Smoky Quartz
Smoky Quartz breaks through the barriers of sexual hang-ups. It also enhances virility and cleanses the sexual centers. Smoky Quartz helps passion flow freely. Place Smoky Quartz under your pillow to balance sexual energy and help reduce any sadness that you may be experiencing.
Rose Quartz
Rose Quartz is the stone of romance. It opens your heart center and restores love and trust. It can ease sexual difficulties and help heal negative experiences that involve sex. Place a bowl of Rose Quartz on a nightstand in the bedroom. Rose Quartz may also help with fertility.
Red Garnet
Red Garnet increases sexual potency and promotes passion, giving it the power to revitalize a tired sex life. Red Garnet also balances a tumultuous sex drive and aids in fertility. Partners who use Red Garnet in their love life enjoy a deeper passion and understanding of one another. Red Garnet encourages exploration between partners.
Variscite
When a partner experiences decreased libido, Variscite is an excellent crystal to use. It will increase sexual energy and help bring intimacy and unconditional love back to the surface. Speak with a phone psychic about the best way to use Variscite. A psychic can help guide you towards specific answers sometimes needed with decreased libido.
There are many ways to use the crystals to enhance your sex life, heal past hurts, and remove inhibitions. It is possible to use them with other crystals to enhance the overall experience of sex and love. Experiment until you find the right combination for you and your partner.