Sundays with Sadia: 12 Ways to Make the Most out of your Holiday Season - Week 1
Date 2/28/2023
Explore More: Holidays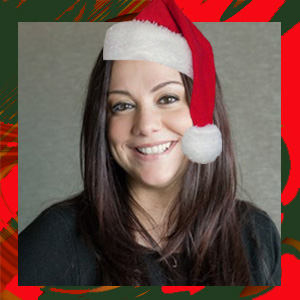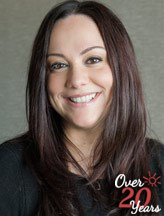 Get a Reading with Sadia x8659
HO! HO! HO! No, I'm not talking about that girl at work who's doing things she's not supposed to or that lady that pushed you out of the way on Black Friday LOL! It's the Holidays!!! YAAAAY!!! Did you miss me? I've missed you! Happy Holidays everyone! 
Have you finished all of your shopping yet? I'm so jellie if you have, I'm still at it and probably will be until December 24th cuz there is always that one person you forget (sorry Mom!) So 'tis the season to be jolly… or more like crazy, stressed, and in major credit card debt, LOL! 
Can you believe Thanksgiving is over already? November came and went so quickly but I do love the month of December. It contains my favorite holiday and my birthday so since I was born on the 12th of December in 19— (seriously so not telling my age) I'm going to give you my list of: 
Sadia's 12 Ways to Make the Most out of your Holiday Season!

#12 - I'M STUFFED LIKE A TURKEY
Speaking of Thanksgiving, do you realize we only spend one day out of the year giving thanks and the next day (or sometimes even later that same evening) most of us begin our holiday shopping which can continue for approximately the next 30 or so days after! If you really think about it, we eat so so much on thanksgiving and we are so focused on the holidays that follow we sometimes forget to truly appreciate that we have food on our tables and a roof over our heads. 
Before you start your holiday shopping take a few dollars and give it to charity. My favorites during this season are the Bowery Mission and Toys for Tots. Did you know it only takes $1.59 to provide a meal for a person at the mission? We can find that in our sofa cushions or under the seat in our cars. If money is tight they accept food and clothing donations and at no cost, we can volunteer our time. When we help others it reminds us to be grateful for what we have and makes Thanksgiving last a bit longer. To provide a meal for someone who is hungry, a coat for someone who is cold, and a toy for a child who has none is what this season is truly about.
#11 - YOU'LL SHOOT YOUR EYE OUT, KID
Poor Ralphie, all he wanted was his Red Ryder BB Gun for Christmas, lol! I hope you have all seen the movie "A Christmas Story", it's one of my favorites with the fishnet leg lamp and the pink bunny pjs!  Or how about "National Lampoon's Christmas Vacation" when Clark Griswald is waiting for his Christmas bonus and gets him enrolled in the jelly of the month club instead? 
The holidays are about so much more than gifts but if you are focused on gift giving listen to what your recipient is asking for or needs. Sometimes we waste so much money on things we feel someone will love and then they open it and it's bunny pajamas, or as they say in the movie "It's a pink nightmare."
#10 - FROSTY MY SNOWMAN
"Frosty the Snowman" was definitely my favorite cartoon as a child but I am referring to relationships here. The holidays can bring people closer together and sometimes cause a coldness and distance between others. It's a common misconception that if someone loves you they won't hurt you or because it's the holidays they should treat you better. For some, the holidays can stir up unresolved issues, emotions, or a newfound focus on one's family. Especially if they haven't left the home yet, this can leave us feeling abandoned, confused, and very alone during a time when we need our partner the most. 
Soulmates and twin souls tend to suffer more during this time. It's always best if you feel there may be some unresolved issues in your partner's life or if you have struggled during these past few months to keep your expectations low during the holidays. Sometimes the energy between you will grow colder during this period and will warm up again after the season has passed.
#9 - ON THE FIRST DAY OF CHRISTMAS, MY TRUE LUV GAVE TO MEEEE…
Disappointment in a pear tree! Yup, that's going to stick with you for a few days, lol! It's always best to express what you want from your partner because most times they have no clue what you are expecting from them and you are left feeling disappointed and unappreciated.
Years ago, a client kept asking if she would be engaged by the holidays and would get so upset with me when I would say "I'm sorry no there is no thought of a ring." She refused to talk to him about her expectations since she felt he should know and she ended up with an electric wine bottle opener on Christmas morning and a big box of frustration since he was so proud of his purchase, lol. So, if it's something that is that important to you, talk about it beforehand, or as in dealing with the snowman keep your expectations very low so the disappointment is less.
"Blessed is the season which engages the whole world in a conspiracy of love."- Hamilton Wright Mabie
I am here for you always.  See you next Sunday for the 2nd week of my list…  We'll talk about The Binch (not a typo), Children, and the Big F-Bomb, don't miss it! 
Luv,
Sadia 
XOXOXO