Sundays with Sadia: Week 2 - Psychic Sadia's List of Things You Should Know about Soulmates
Published Date 4/10/2016
Explore More: Soulmate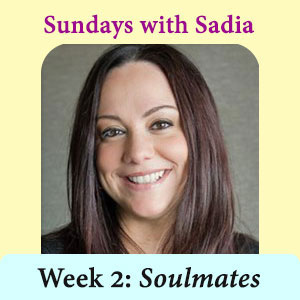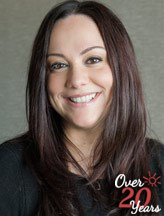 Get a Reading with Sadia x8659
Welcome back to our month long series of articles by customer favorite advisor, Psychic Sadia. Each Sunday in April look for a fun new list of things you should know as only Sadia could explain. Psychic Source is pleased to present the second installment of "Sundays with Sadia…Things You Should Know about Soulmates."

Hi again!  I have a great list for you this week. It is the Big One, the Moby Dick of things you should know, the most misunderstood of all creatures. No not Big Foot. Nope, not the Loch Ness Monster, Medusa, Cyclops or a Centaur. It's the SOULMATE!

Everyone thinks they have one, but no one is really sure they do. You become very confused about what to do with them since they are kind of like Gremlins. They're all cute and adorable at first but if you feed them after midnight they turn on you and become mean and ugly. So here it is my List of Things you Should Know about Soulmates...

1. SOULMATE – The Minimum Wage Soul Journey

I have found after over 20 years of reading relationships, the best way to tell if you are with your soulmate is looking at your history.  Usually a minimum of a two to three-year history together is best (some peeps may disagree, but I have found it helps with accuracy). Soulmates tend to be souls that come here with you and like you, have so much to learn. 

You and your soulmate will find you are in and out of each other's lives for years and years for many different reasons including bad timing, people interfering, etc. Depending on the life lessons you are learning, the journey is painful and difficult because every soul learns at its own pace and based on how much work you have ahead of you the road can be long. You may try to give up, because the emotional roller coaster becomes unbearable at times. You may try to let go and kick that soulmate to the curb but you always eventually find your way back to each other. In the end, whenever that is, you WILL be together, happy and peaceful. The soulmate journey is long and difficult but the end result is always positive. Since you are overworked and underpaid until you reach your end result, I call this the minimum wage soul journey. 

2. TWIN SOUL - The Powerball Jackpot Soul Journey 
Oh this is a rare find! The geriatric Unicorn of the
soul family
. This is reserved for older souls you've learned all the crap you came here to learn.
Then you meet your twin soul, who has also learned all they need to learn.
 You feel like you fit together perfectly since you have found your other half and have a pretty easy road ahead filled with love, peace and happiness. It's also best to look at a minimum of a two to three-year history together to be certain.  You may have some life lesson refresher courses together but nothing too major and always together as a team. There is no instability. This is what I like to call the Powerball jackpot of soul journeys.  It won't happen to everyone, so consider yourself quite lucky if you win this one! 

3. SOUL BUDDY- aka Soul Groupies

My all-time favorites of the soul family! These are the souls you travel with they come in all shapes and forms. Family, friends, coworkers, neighbors, strangers, peeps you date. Oh yes, you can even find a soul buddy on a dating website these days. It can be someone you date for a short period of time who comes into your life to teach you something. That's why a two to three-year history helps with accuracy. You may think you have a soulmate but could just be a soul buddy. 

Sometimes soul buddies can be in our lives for a long time. They can be ex-husbands or ex-wives who are there to teach us and help us grow until we find our soulmates or twin souls. They can be family or friends that are loving and supportive like our very own cheerleading team! They can be a mean dad, pain in the butt sister, or nosy neighbor. Soul buddies can be in our lives briefly or forever. They can be negative or positive for us but they always serve a purpose - they teach us. They are our support system and give us what we need in that moment. I like to call them Soul Groupies! 

What is a Soul Contract?
Now that I have described the different types of souls I want to touch on two topics I hear people stress over often. One is the soul contract. I feel we travel with a family of souls that support us and know their roles in our lives. We can have contracts with some, my theory is they are probably those unreliable souls who tend to slack off and we just want a little insurance they are going to do their job. 

The truth is just because there is a contract, does not mean we will be with them forever or that they will treat us the right way. It's possible they are just contracted to teach us something. We can't see the terms of these contracts for a very good reason. You and I both know we would be renegotiating terms immediately So I feel it's best not to stress over contracts we can't see when we don't even read contracts we can see. C'mon admit it how many of those electronic terms of agreement contracts have we quickly scrolled through and just quickly clicked "I Agree"? LOL!  

A Soul Family Hug! 
Last but not least, I want you to understand energy between souls. A common misconception is if you can feel the other person when they are not around or if you feel the connection is strong and you can't stop thinking about them, they have to be a soulmate.
The truth is you can have the connection with any person in your soul family.
When two souls recognize each other and connect, it's kind of like your souls mesh together briefly for a "soul family hug" and you hold onto a piece of each other. Depending on the type of soul buddy, negative or positive, short term or long term, you will be able to feel them. Sometimes the energy you are picking up on can be very misleading and make a soul buddy look like a soul mate. Of course there are times the energy you're picking up on truly is your soulmate. In that case, scroll back up to point #1 above.

I hope this list helps you with future readings and can be a reference for you in determining the members of your soul family. If you have any suggestions for future lists, please submit comments below. As always I am here at extension 8659 if you need me!

Luv, 
Sadia XOXO
Please leave a comment below and share your ideas for future installments of Sundays with Sadia.  If you missed any of the earlier installments in the series, you can find them here:
Week 1 - 
Timelines