---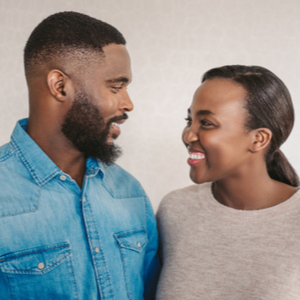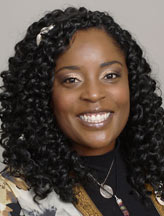 Get a Reading with Xeba x3428
If you are having a hard time winning over the people you encounter in your personal and professional life, here is some advice that can help you change that. How we influence people has such a profound effect on our lives. Just think about the positive impact a vibrant smile has on you as the receiver. The infectious energy of that gesture stays with you for quite a while and you may find yourself smiling even after they've left your presence.

Influencing people in your love life and career is much more complex than slapping on a big vibrant smile, however. I came up with 5 basic principles for you to focus on in order to get you started on this journey of self-discovery and success. If you practice these 5 principals below consistently, I promise your love life and career will completely change for the better.
#1 Never Condemn or Criticize
There are many ways we can give feedback to people without causing them to be defensive and justify their actions. Criticism is dangerous because it triggers the emotions of resentment and it wounds the pride of the person on the receiving end. We must not forget that many people have taken their own lives as the result of enduring harsh criticism. We also must not forget that criticism has resulted in the death of the messenger in countless cases of rage. So why do we criticize those around us so often knowing these common stats? Criticism is dangerous because it WILL NOT influence your audience and it has a long-term damaging effect on the recipient emotionally and sometimes financially.

Note: Mastery of this principal occurs when you are being criticized and you respond without criticism as a defense. You will find yourself capable of changing the energy and the course of the situation by responding without criticism and with a positive disposition. You will feel so empowered and in control.
#2 Give Honest Appreciation
Humans have a deep urge to feel important and showing appreciation is the main way to do it. From strangers to your spouse, it should be a daily agenda to show appreciation to anyone you come in contact with.

Note: Building a strong sense of gratitude overall is the result of mastering this principal.
#3 Be a Good Listener
Have you ever been on a date and the person you have met keeps talking about themselves and even when they ask you a question its clear they weren't really interested in the answer? Well this is not only annoying on dates but at work and wherever else humans are socializing.

Note: You can master being a good listener whether you are introverted or extroverted.
#4 Tap into Their Interests
Have you ever watched someone switch from talking about a dull subject to one that excites them? There is an instant change in the person's vibration and enthusiasm. A person can be influenced easiest when they are in a comfort-zone and or vibrating high.
#5 Be Interested in People and Have the Desire to Learn from Them
If your attitude is "I hate dealing with people" it will show in everything that you do. It is "people" who affect the course of our future and having this attitude cannot manifest what your heart desires. Probing people to talk about themselves is easy if you can start the conversation about what interest them. Stay engaged and ask questions. During this process you both will learn many things you have in common which results in building a connection.
Ready, Set, (Go) Impress
From getting free food from the manager you complimented to an increase in employee retention, the benefits of these principals will touch your life in so many ways. I'm excited for you and this new intentional journey you have decided to embark on. Not only will your life change but so will those you come in contact with.

Xeba x3428


Share This Page
---
Leave A Comment
You must be logged in to leave a comment. click here to login
Comments