Love Tarot Spreads for Relationship Readings by Psychic Ginger
Date 6/29/2022
Explore More: Tarot Tarot Spreads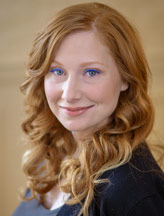 Get a Reading with Ginger x3037
When you call or chat with an advisor at Psychic Source about questions concerning love and relationships, there are a variety of effective methods to help guide towards an accurate reading. One tried and trusted way is with a tarot card love spread.  But did you know the specific way a love tarot advisor chooses to lay down the cards for a love tarot spread can have different results? Psychic Advisor Ginger explores below with examples using her personal tarot card deck.

I want to share with you the three main tarot spreads I use to look into relationships. I focus on a different angle.  Love and feelings can really cycle and shift, so the angle is really important to gain perspective. My goal is to tap into what being created now, and how it will shape the emotional dynamic. We each come at relationships with our different romantic views, so these spreads shine light on those connections.
Love Tarot Spread #1 - "What Are Their Intentions?"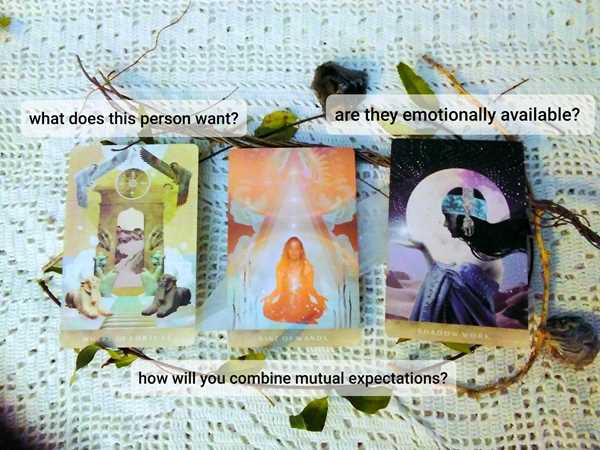 First, intentions are important. We all need things and are trying to pull those needs into our lives. In this 3-card love tarot spread I ask: 
1)
What does this person want? Is it… Casual? Romantic? Long term? 
2)
The second card asks how you will combine mutual expectations. 
3)
The last card in this love tarot spread, sheds light on vulnerabilities, depending on the last two cards we can see if there are blockages with commitment. Your question here is: Are they emotionally available? 

In a new relationship it's important to check in with how easy going the overall relationship will be. It's more of a big picture reading. We generally want stability. And from our perspective we try to be honest. What creeps in this spread is anything that may bring in illusion, or choices that may be out of our control.
Love Tarot Spread #2 – "Do They Have Feelings For Me?"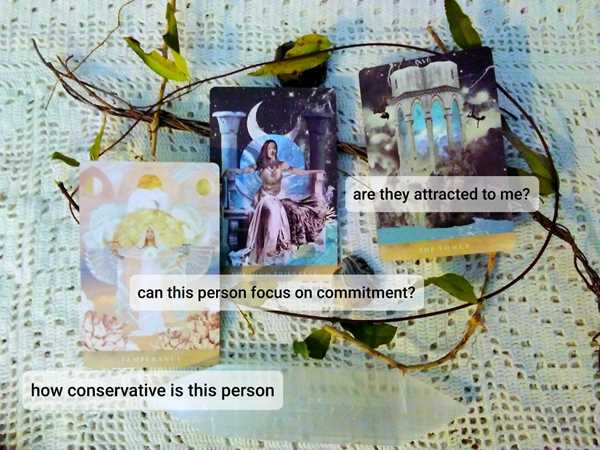 Our second spread focuses on your person of interest's relationship beliefs. Due to thinking or experience as lovers and people, we have so many layers with what we believe a relationship should be. We can be so attracted that we may feel like we immediately agree about most major things. But what if we don't?
This spread is a great way to weight those deeper issues. 
Our three questions are: 
1)
How conservative is this person? 
2)
When it comes to commitment, are they focused, and are they really attracted to me? Essentially this is a big read for how far things can and will go.
3)
We will see any issues if our person of interest is talking to other people? Relationship progression and timelines come through in this reading.
Love Tarot Spread #3 - "Where is this Relationship Going and is it Long Term?"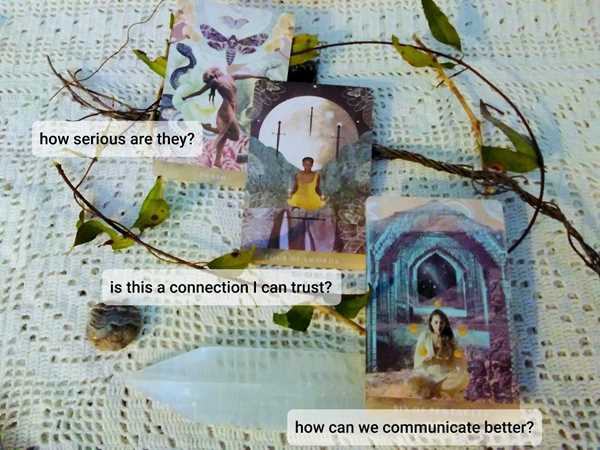 In all relationships we have to communicate, it's the backbone of everything. The last two spreads looked at the relationship foundations.
In this final spread we activate our expectations as we look at how we are being seen and heard through communication. 
1)
For this reading ask about the flirting factor, how serious are they? 
2)
Follow that with is this a connection I can trust? 
3)
Your final question will be about how can we communicate better?

These are some heavy questions. We are looking for adventures with those who we bring close and are attracted to. Part of that adventure is seeing where things go. But communication should also be something that's being created. If someone isn't speaking of the future or their feelings that's a very real reaction. Don't be afraid to ask the cards the harder questions.

Each of these tarot card love spreads focuses on the many different paths we can go down with love and insights. They can also mirror back to us what our intuition is trying to tell us. Either way, these love tarot spread readings open doors to understanding your partner better.