---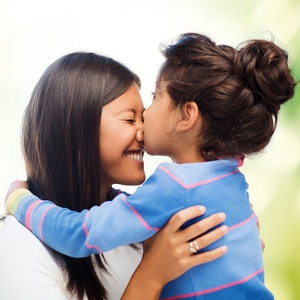 Mother's Day became a national holiday in the United States a century ago, and today it's a time to honor mothers across the country with chocolate, flowers, and gifts. But Mother's Day isn't only celebrated in the U.S. now. Here are a few Mother's Day traditions from around the world.
Germany
Mother's Day in Europe often resembles traditions you'd find in the United States. Germany celebrates Muttertag on the second Sunday each May (with the exception being when the second Sunday is Pentecost, which pushes the holiday to the month's first Sunday). Mother's Day cards are very popular here. German families mark the day in ways you might expect. Families give cards, flowers, and gifts to honor mothers. The day also involves festive meals.
France
Likewise, besides the date, France Mother's Day traditions feel similar to the U.S. In France, Fête des Mères falls on the fourth Sunday in May, also adjusted for Pentecost — it's pushed back by a week in France when that happens. Like in the U.S., this day is a time for family dinners and flowers. Traditionally, the family honors the mother with a cake designed to look like a bouquet of flowers.
Mexico
Mother's Day has a huge following in Mexico. Whatever day of the week the holiday falls on each year becomes the busiest day for restaurants. It's essential to give your mother flowers, but Mother's Day in Mexico also includes celebrations of food and especially music. A live psychic chat can help you decide what tradition your own mother will appreciate.
Japan
Originally, Japan's Haha no Hi followed Empress Koujun's birthday. Today, Mother's Day falls on the second Sunday of May. Children give their mothers tons of gifts, particularly flowers, and most Japanese men report that they intend to give their mother something on this day.
India
The imported holiday is fairly new to India, but it's swiftly grown in popularity. The second Sunday in May sees mothers getting lots of gifts, cards, and flowers. Many take this day as a time to reflect on their mother's importance, although there's an increasing commercialized presence. Getting psychic readings by phone is a great way to pinpoint areas where your mother was most important to you.
China
Mother's Day is also a relatively new phenomenon in China. Though the holiday was imported, it aligned well with longstanding traditions of filial piety. Now, more and more families in China celebrate the second Sunday of May by giving gifts and enjoying festivities.
Peru
Peru celebrates the second Sunday of May with chocolates, fun family meals, and gifts for mothers. Children tend to give their mothers handmade gifts, and the mothers reciprocate with gifts for their children. The indigenous Andean population of Peru also takes early August to celebrate the gifts of Pachamama, or Mother Earth. This special day of worship is known as Martes de Challa.
Mother's Day is a popular holiday for appreciating mothers through gifts and cards. This year, take inspiration from some of the many Mother's Day traditions worldwide.
Share This Page
---
Leave A Comment
You must be logged in to leave a comment. click here to login
Comments