---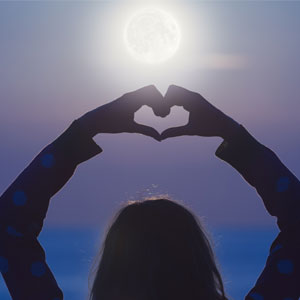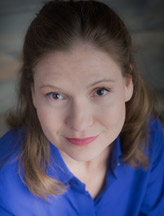 Get a Reading with Rowan x9559
With Valentine's Day right around the corner, I wanted to give my Psychic Source family a charm to pull loving and healthy relationships into your life. The materials needed aren't expensive or hard to find. You will need your intentions, an outdoor space, and loving actions to follow it up.

You should do this charm on a Friday, the day of the week dedicated to love, romance and joy. Friday, February 3th the moon is in the first quarter, so it is waxing (growing larger). Imagine all that beautiful positive energy being drawn gently and permanently into your life. But if you aren't ready yet, Friday February 10th is the Full Moon, so this would be an incredible time to do this charm. <Hint hint.>

Step outside (weather permitting) and say the following charm:

I am beautiful.
I see the beauty around me.

Let's breakdown the significance of these powerful phrases:

"I am beautiful"
Think about things that you really love about yourself. If you have the best toes you have ever seen, love those toes! If you love how your beard has grown in, rock it! If you have always loved your eye color, then celebrate! The point is, think of something that you absolutely love about yourself, no matter how small, and embrace it with all your heart.

"I make things beautiful"
Think about how you make a positive impact on the world. Again, let's embrace the simple and every day. Do you pick up trash in public places? Do you always thank your waiter? Do you enjoy planting flowers? Focus on what you do in a physical way to make things beautiful.

"I see the beauty around me"
Take a deep breath, and with gratitude, think about all the blessings, no matter how small, that are in your life right now. Do a little "rain drops on roses/whiskers on kittens" dance! Let your heart overflow with what is beautiful in your life, in nature, in your friend's and family's lives.

Now, sit back and let that positive energy flow where it needs to in your life to magnetize you to loving and healthy relationships. The energy you just sent out knows exactly what it needs to do, and the Universe has your best intentions in mind. But you need to keep that vibe flowing by doing those mundane, everyday things that make you feel beautiful and make things beautiful around you. Your actions are the way you tell the Universe "Yes, I love myself, my world and others. May love to come to me in the best possible way."

What we put out into the world with our actions, words and energy is returned to us three times over. Let's celebrate that we are doing what we can to make everything around us beautiful this Valentine's Day!
Share This Page
---
Leave A Comment
You must be logged in to leave a comment. click here to login
Comments