Your April 2018 Numerology Forecast by Psychic Jessica
Published Date 4/14/2018
Category: Psychic Topics
---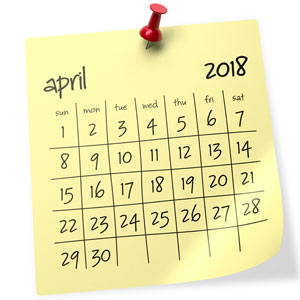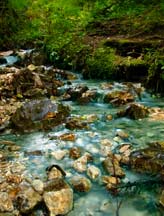 Get a Reading with Jessica x3010
Here is your heads up forecast for April 2018 based on Numerology!

April 2018 is a "6" Universal Month Vibration and that means family, relationships, and the home are in the spotlight!

First, there are positive and negative sides to numbers and while we always strive to stay on the harmonious side of things - we can get thrown off our game if we lapse into bad habits and/or hang around the wrong folks and in the wrong environment. Additionally, this year of 2018 is an "11" Master Number Universal Year Vibration (2018 = 2+0+1+8 = 11) which highlights duality and hidden meanings. The 11 and the 6 together means the varied facets of relationships will stand out in bold relief - in all their glory and, well, horror... The good news is that with awareness, we can notice the changing tides and sides of relationships and learn to, if not completely accept them, at least to really see them without making excuses.

A Month of Relationship Changes
This "6" month will see marriage proposals, new couplings and pregnancies (definitely keep trying now!!!) but the added "11" Vibration can also expose the dark or hidden side to any couple or group. We need to stay alert this month for relationship upheavals - as well as look for the solution before burning bridges.

On the positive side, if you've been waiting for someone to propose, it could happen this month (if it hasn't already)! And if you are trying to conceive, the energies are highly favorable for it to happen now! The 6 rules family and ultimately harmony so if you are on a roll - keep going! The 6 emphasizes nurturing (the number itself is shaped like an expectant mother) so we are called to nurture ourselves and our loved ones. On the negative side, the 6 out of power can be needy and resentful, so stay alert for these tendencies in yourself or others.

Get Some Distance
This month we must watch how we react to certain revelations, good and bad, and do our due diligence to establish veracity. Of course, along with these developments, there can be times when we literally need to know whether to stay or go. The most advantageous action in this 6 Universal Month is, if you are not in danger, try to create peace or just get some distance if you need to. The dust will settle towards June and there will be greater clarity should a major decision be required.

If you are feeling the Spring Cleaning Urge - go for it! you will find it will be easier to declutter and prove very rewarding! Try to clean a little each day, even if cleaning is not your thing. You will find spring cleaning makes a huge difference in your overall energy level!

May your April 2018 be a fascinating, empowering adventure!

Until next time I am Jessica, your friendly neighborhood Psychic Numerologist - take care!
Share This Page
---
Leave A Comment
You must be logged in to leave a comment. click here to login
Comments