Historic St. Vincent's Guest House in New Orleans - Is It Really Haunted? by Psychic Mackenzie
Published Date 10/12/2017
Category: Psychic Topics
---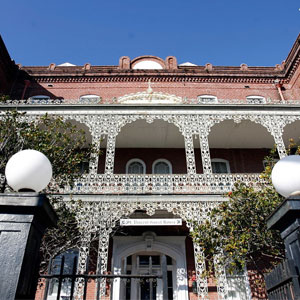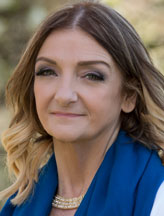 Get a Reading with Mackenzie x9602
Once considered "The guardian angel of New Orleans" the awesome St. Vincent's Guest House building lives on. Built in the 1860s and as big as a city block, I've stayed in this charmed, huge hotel. To me, the building in its entirety, is like living in the century it was built. I could have easily walked around in period clothes and felt charmed.

The feeling and the spirits there are abundant and feel active with a passionate good feeling, nothing harmful or bad. Positioned on the famous Magazine Street in New Orleans, known for professionals and eclectics alike, the somewhat tattered building stands out like a diamond. It's beautiful in its corners, even in the torn corners that don't contain an awesome piece of old culture or a chest from the early 1800's. Do spirits walk the halls of this famed old guest house? You can bet they do!

Alive with History
Constructed in 1861, this famous guest house is the well documented St. Vincent's Orphanage, where children were housed after a rampant early 1800 Yellow fever outbreak in New Orleans's took their families. This tragedy left them shipped into the monstrosity building, alone in the care of the Daughters of Charity and the also famous volunteers that assisted them. At its earliest, the Daughters of Charity saw after the orphans, while others donated their time to the cause. With a steadily increasing number of children left to fend for themselves and funds being limited things looked dismal for the institution. The good news is, the building is still there and alive and kicking with calm and generous spirits!

Now a hotel, with a busy cafe inside and a famous coffee shop and movie studio directly across its charming street, the building is thought to be haunted. Being there as a female it was breathtaking, soaking up the ominous memory and the nostalgic beauty all the same and thinking of the babies and children who lived there once. Although I never heard a child's cry, rather the quiet, it was a comforting feeling. The spirits around were gentle and kind.

A Spiritual Presence
I encourage anyone to visit this legacy, especially females. With affordable rates, you can appreciate the savings and have the spiritual journey of a lifetime and a wonderful change of mood and attitude thereafter.

Do young spirits still haunt the halls at St. Vincent's guest house? While I took my own spiritual journey there, I was impressed one night after thinking on those spirits. All I felt was the warmth of mothers who couldn't birth children in their previous lives taking in the spirits of these lost little ones, loving them and comforting them from their previous unfortunate lives.

And of course, there are as many negative nasty reviews as there are cultured reviews who appreciate the old building and its awesome legacy. I personally found it more than charming, and all in a city known for its psychics and old-world history, I couldn't have asked for a better stay-over in a city I already adore.
Check out this site
for a great reference to an even more amazing history of this famed building. Know from my eyes and ears to yours – St. Vincent's is charmed to live among the many spirits who assisted with these children to the children's spirits as well. Yes, St. Vincent's is haunted, and in an awesome way indeed. Book your ghost hunting trip or sabbatical there now, you will not regret it – I promise!

Are you interested in understanding the spirits around you? If so contact a psychic advisor today who would be glad to help.
Share This Page
---
Leave A Comment
You must be logged in to leave a comment. click here to login
Comments