Being an Empath and Spiritual Channel by Psychic Mackenzie
Date 11/22/2022
Explore More: Spiritual Awakening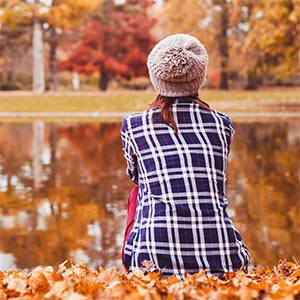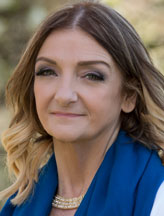 Get a Reading with Mackenzie x9602
"Full of super-blessings and the pains of the entire world, we as spiritual channels are always happy to help others take on their own overload. It's in the true spirit of sharing that we are able to handle the too much in life and it's in the spirit of sharing that is the center of a spiritual channel." - Mackenzie
We take on energies, and we emote energies. Being a spiritual channel most likely means you are a strong empath. Being an empath, we have a varying degree of how much energy we can take on and we can give back. It is a huge responsibility to feel all the pains and joys and emotions of others and then to offer sage advice. I am often asked "What is it truly like being a spiritual channel?" My one-line answer is, "With knowledge comes responsibility and may the teacher be held more accountable."
As a spiritual adviser the situations which exist from day to day for clients are endless. I can't count the times my own callers' energy stuck within me, and around me, for more time than I felt I could handle. Or, the situation the callers were in, struck my compassion cord so much it brought me to my own knees in prayer for myself so that I too could endure their pains.
I hear over and again the scripture "we are not given more than we can handle" and often I say to myself, not scoffing the divine but remiss, "Oh yes we are given more than we can handle sometimes!" I now know for a certainty that the scripture is true, we are not given more than we can handle and here's why. If we share our situation with others who handle life in a spiritual way, they can take on part of our load, and then yes, we can handle it. The value of friends, family even a favorite spiritual advisor  is key.
Helping Others
For me as a spiritual channel and strong intuitive empath I can go for days, weeks or months without scarring, but if I'm not careful to take time to refuel myself, then I harm my own psyche and that's not good for anyone. Helping others is costly on our own soul. It is an honor as a true compassionate and spiritual adviser to assist others in distress. Being a spiritual channel for me has been a super-blessing in more ways than I can list, but you can surely imagine.
Sharing
Sharing is the center of a spiritual channel and a caring psychic empath. It is the super-blessing and means to handle what we must deal with each day. It includes when situations at work, life or love crop up that are unexpected or make us anxious. How do we just throw that energy away and not feel anxious? We have shared and been shared back the proper dose of spiritual medicine needed. It's because there are other lives in the universe willing to channel what it is you need to make life less anxious and to take on a new perspective. Being less stressed in the process is why sharing is the center of what we do.
We are chastened to share, and for good reason. By sharing our own energies, good or bad, we are not hurting the other person if they are willing to share the pain. And understand the concept of agreeing with others or sharing is critical if we are to find true peace and happiness in life, right?
When we share pain, we are distributing the energy through another human or spiritual channel who absorbs it as the divine would truly have it absorbed. Better than magic, if we do things in accordance of divine universal law, we will always succeed.
The fact is, we can endure many things, in fact all things, if we have someone to help take on our energies.
What is it like to be a spiritual channel?
It can certainly be frustrating (said with a smile). As a psychic we know when someone is lying, lol. It's a fact that when we are lied to, we can become offended, but knowing that's not good, we try to ignore a lot. In the avoiding, we can also become angry. We're human psychics, but we are still very fragile beings. Liars have made even the strongest of psychics go bonkers and, in my case, it has been bonkers many times, lol. What I do as a psychic is avoid these situations with others who put me in distress. It's really that simple.
We become the person that we are assisting, some of which could care less about life and others that have a never-give-up attitude. It can be a true roller coaster by the end of the day. There are times I literally have to go outside and do readings so that I can manage my own energies better and my own personal life won't suffer because of it. I want to stay me and not all the energies that I take on. At the end of the day quite honestly, I have to remember who I am, lol. Still, it's an honor to help someone balance out their own life with the energies that I sometimes do not have within me but can easily channel for them to their own success.
 Being a spiritual channel can be intense. You cry a lot knowing the value of crying is a cleansed mind.
To wrap this all up, it is an enormous blessing we offer ourselves when we are willing to listen to someone who needs to share. It's a divine principle like the elements around us, such as wind, fire, water, and Earth's gravity which we cannot control. Sharing is the angel tool to assist us and make the world a better place, one person or situation at a time. Sharing is the central core of what it is to be a spiritual channel and a caring, emotional empath. We use our own mind, body and spirit as a conductor of whatever it is we are to give. As an instrument, we keep ourselves polished and in tune, perfectly fit for the next concert.
Thank you for your trust, and as always 'to all you love',
Mackenzie