What Does My Life Path Number Mean in Numerology? by Psychic Zoey
Published Date 8/17/2022
Explore More: Numerology
Recently there has been a lot of emphasis on life path numbers. Could this just be another craze? Is this something reliable? With ready assistance from tarot cards, crystals, and tea leaves, what could a life path number add to anyone's well-being? With some general  knowledge, I decided to dig a bit further and after a little investigation, I found some surprisingly interesting information to share with you.

What is a Life Path Number?
Life Path Numbers can determine strong and weak points in relationships, work and life including what we would be best to pursue and be successful at. In a way, it is the comparison to what a sun sign would mean, astrologically speaking. We have this set of skills and attributes on which we can base our life, like a numerological signpost. Next question might be, how would one deduce their personal Life Path Number? For this I'll refer you to the Psychic Source Birthday and Name Numerology Calculator.  And, as you will see, it is actually quite easy to figure out.
Numerology can be like a well. The deeper you search, the more depth will be discovered.  So many further questions arose. Once you calculate your Life Path Number, what do you do with it?
What Do I Do With My Life Path Number?
To illustrate, let us now follow a particular life path number and see how this might work. One of my client's, Allison's birthday is July 17, 1974. Referencing the handy calculator, her life path number would be a 9.
Through most of her childhood and schooling, Allison had been a quick learner getting good grades through elementary school and college. She had gone on to start her own business assisting clients with their particular design needs. From the start, Allison had no issues gaining client trust. Her business grew until one day she was offered a position at a huge well-known corporation. After some deliberation, she decided to take the leap. From the get-go she felt ill at ease with the new company's patriarchal lifestyle and encountered many uncomfortable moments. As a 9, we can see she was an expert at helping people, going all out whenever possible. She was also extremely gifted at determining their needs. Little by little, the mettle she didn't know she had surfaced, enabling her to persevere in her corporate job. And in the end, the bosses began seeing her way of thinking as an asset. Her life path number foretold all these strengths and assets. Innately she knew this but had to learn to recognize her strengths in order to grow into her unique position within the company structure.
Although astrology can be a suitable partner to numerology, the two are also fundamentally different. For instance, the sun sign in astrology depicts a person's personality, while the life path number reveals the inner workings of that particular human being. This is basically what makes you "tick."  In other words, the real-life lessons you are on this planet to learn.
The Meaning of Every Life Path Number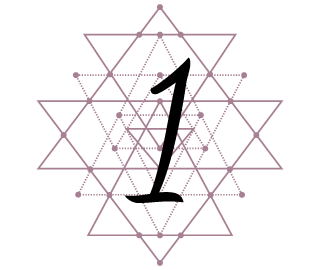 Life Path Number 1
A Life Path Number One embraces action, leadership, and power. This is a good number to be or have near you if you are in an impossible jam and need quick-thinking movement. Action and fortitude are key components of this number. On the downside and in the right circumstance, a Life Path Number One can become a bit bossy and demanding and all about getting their own way.
Life Path Number 2
Number Two depicts extreme sensitivity and emotionality, and is somewhat of an empath, completely feeling the deep wounds of the soul. Experiencing the depths of the energies, a Life Path Number Two can easily begin to feel unappreciated and undervalued and should be aware of this.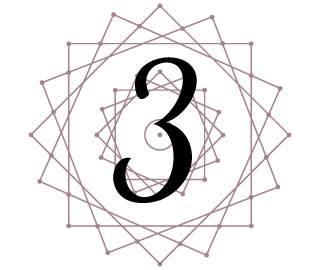 Life Path Number 3
A Life Path Number Three excels at the arts, especially expression through thoughts and feelings. This can be accomplished with art, writing, or verbal expression. For instance, using a video blog, an in-person speech, or with teaching. When an overload occurs and a Number Three feels misunderstood, they will simply withdraw. To avoid this, they should systematically recharge their energies.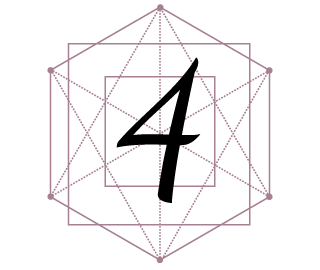 Life Path Number 4
Number Four has a very practical, down-to-earth vibration, believing hard no-nonsense work promotes and sustains a feeling of being grounded. Working within this discipline, a Four can create much good and sense extreme progress. However, sometimes extremity in observing schedules and patterns tends to lead to rigidity. A Life Path Number Four needs to learn to balance the hard discipline of work with the freedom of choice.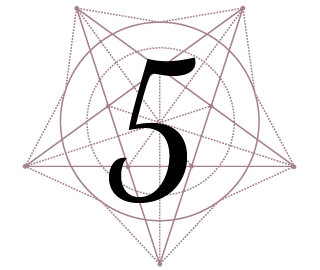 Life Path Number 5
Number Five is the essence of freedom. Experiencing life on a grand scale is the natural vibration of this number. Life Path Number Five's lesson to learn is achieving balance between the extremity of far-seeking flight with the mundane everyday existence which , exudes its very own elements of freedom.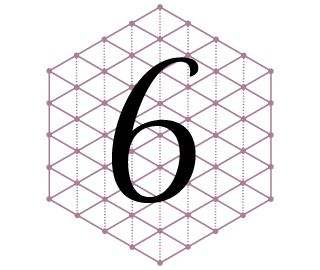 Life Path Number 6
A Life Path Number Six can be classified as the healer. This is someone who caretakes both on a physical and emotional level. However, the degree of caretaking can overcome both the caretaker as well as the person being taken care of. Life lesson? Everyone has their own path to follow, and everyone needs to carve their own way through life.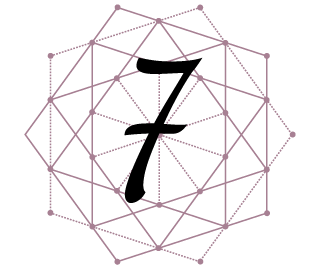 Life Path Number 7
Number Seven is the analytical genius of the Life Path Numbers. Their attention to detail and putting things under a microscope are earth-shattering. Accurate observations combined with a quick-witted attitude can make this number a bit of a perfectionist. Always sure to find flaws in anything or anyone, Life Path Number Seven needs to learn the joys and beauty of imperfection.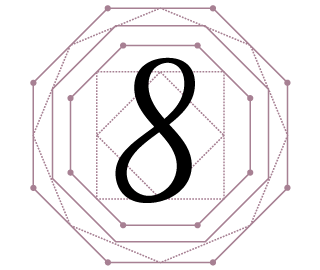 Life Path Number 8
Number Eight is extremely ambitious and goal oriented. Usually, wealth and financial success follow this behavior. And of course, with success comes power. This makes for continual striving, also known as a born workaholic. In order to slow down this momentum, a Life Path Number Eight could learn to give back to humanity with works of good will. In this way, they could see that achievement can be accomplished in smaller, more emotional ways as well as larger, more powerful ones.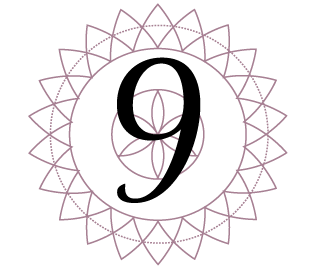 Life Path Number 9
Number Nine has transcended the energies and achieved higher growth. They are actually a compilation of human and ethereal energies. Because Life Path Number Nine is such an empath, they must remember to combine both spiritual and human energies in order to access their own reality. A Life Path Number Nine must learn to be a part of this world as well as the spiritual energy of the higher one in order to function and find happiness in the timing of this plane.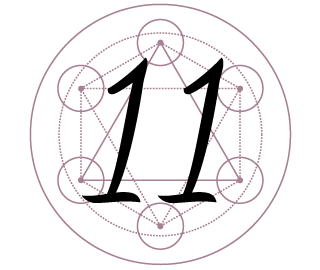 Master Number 11
Number Eleven has a high degree of psychic ability and has learned to nurture this amazing talent. A Master Life Path Number Eleven's task on this earth is to heal both self and others. It is the number of advanced enlightenment which can benefit all humankind.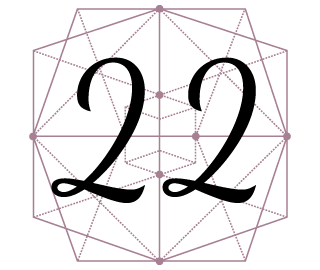 Master Number 22
Number Twenty-Two is a master builder compiling both known and unknown facets into their creations. Master Life Path Number Twenty-Two can transform the world with their unique creations.

What if My Life Path Number Doesn't Describe Me?
People continually ask, what if my Life Path Number simply does not describe me accurately? What does that mean? Research shows that each unique life path number has a lesson to be learned from it, although sometimes it can be hidden deep within. You see our Life Path Number was determined by us before we began this life, while we were living on the "other side."  It follows that sometimes we may forget that lesson, or we simply don't relate the knowledge of what we've learned to our current circumstance.
Remember always, in not recognizing the situation, we cannot learn from it. Therefore, we feel "alienated" from our life path number. Simply know that sometimes when we engage in life, we do not recognize the lesson we set for ourselves. It is best to at least acknowledge, be patient, and move ahead. As we grow and develop further, the lesson will become clear and show itself in time.

Which Life Path Numbers are Most Compatible?
When it comes to compatibility among Life Path numbers, there is actually no clear-cut answer. However, there is a trend and a direction to this. Let us take a brief look at a few of the Life Path Numbers.
Life Path Number One can do very well with Life Path Number Four. These two numbers have like energies, resonate well, and generally work well together. They clearly understand the importance of a work ethic and will allow for that in each other. In the right circumstances, these two could become embattled in their striving to achieve the means to an end. This could make for rocky sailing. However, a Four will cave to the super strength of One, creating resentment, unless they can talk this out, giving credence to each side/other.
Life Path Number Five, our freedom-seeker seems to work best with Life Path Number Three, the emotional artist, as each like to give the other freedom to live their own life within the relationship. They are so similar that Number Three can be upbeat and fun, but not always mindful of results, while Five is more social but also more restless. They can, in the worst circumstance, perpetuate each other's anxieties, as both love to be in the spotlight. This could lead to jealousy and terribly uncomfortable competitiveness. If these two continue to talk out their issues, all should be well.
Life Path Number Eight is the perfect match for Life Path Number Two. Number Eight is perhaps the most loyal of all the Life Path Numbers. Although they are extraordinarily strong willed, alternately, they are extremely emotional and loyal in relationships. Number Two brings an extremely high level of emotional strength to this partnership. Together they are a force to be reckoned with.
These are just a few combinations, there are many more to be explored. So for the very best, all-around information, please call your favorite psychic specializing in numerology , to get a more complete overview of compatibility between Life Path Numbers.
When all is said and done, Life Path Numbers can be combined with other tools to determine our best path forward. Many practitioners find astrology works nicely with numerology, and that they go hand in hand. My Guides tell me, nothing is set in stone. As it is, this life is a learning process, a school of sorts where we get to make our decisions, and therefore set our own path forward. And after all, this decision-making process is a compilation of where we came from (our parentage), who we are (our nature), and where we are in time (spiritual).
So consciously use your life path number if that suits. The key is you. As always, follow your own intuition.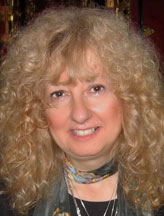 Get a Reading with Zoey x8454
Zoey has always been passionate about writing and art. She's had many media stories published plus poetry and greeting card verses. Some of her very favorite stories were written about Jamaica from a press tour. These led to discussions about her tarot reading. Before she knew it she was being asked to come back and read in a salon. Zoey is currently working on a fiction book about how thoughts can create your world. She hopes through her characters to teach clients how to create less havoc in their lives while manifesting their heartfelt desires.