---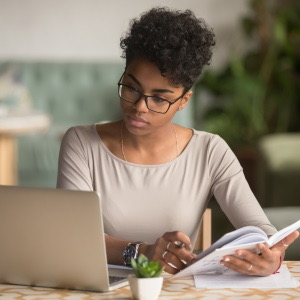 Want to develop your psychic gifts? You'll find various programs out there that offer classes and events that can deepen your awareness of your psychic potential. Whether you want to take non-credit courses or complete an undergraduate or graduate degree, you'll find a place to foster your abilities. Check out these psychic universities and programs.
Lily Dale Assembly
Lily Dale is a center of spiritualism that has events to help you discover and hone your knowledge. Events cover topics such as:
Arts and sciences.
Divination.
Healing and wellness.
Mediumship.
Personal transformation.
The natural world.
Religion and ritual.
Lily Dale offers daily and weekly events and an event series. The events will help you explore your own innate psychic abilities while deepening your overall knowledge of these topics.
Arthur Findlay College
Located in the United Kingdom, Arthur Findlay College positions itself as "The World's Foremost College for the Advancement of Spiritualism and Psychic Sciences." If you're looking for further inspiration, top psychic advisor Ricky described his experiences there.
Arthur Findlay College is a residential center that provides a space for students to study the following:
Spiritualist healing and awareness.
Spiritualist philosophy and religious practice.
Spiritual and psychic unfolding.
Kindred disciplines.
You will take courses and lectures and witness demonstrations by leading experts in the field. The center's accommodations provide an inspiring setting for the pursuit of knowledge, including a museum and library as well as a lake and gorgeous grounds.
Boulder Psychic Institute
If you want to prepare for psychic chat readings, you can expand your knowledge through courses at Boulder Psychic Institute. This institute offers undergraduate classes, graduate programs, and special classes. It provides a spiritual sanctuary that is inclusive of all philosophies, beliefs, and faith traditions.
Practice is based on experiencing the world with psychic freedom and exploring natural healing processes not just for the individual but for the overall society and planet. You can take courses on healing and manifesting, energy awareness, trance mediumship, and animal communication.
Atlantic University
Atlantic University strives to create an environment for learners to integrate concepts and theories of spirit connection as well as the body and mind. The institution offers a variety of online programs to give you a holistic, contemplative education. You can complete graduate degrees and certificates here. Atlantic University also offers non-credit programs and certificates, making their courses accessible to all.
Programs include:
Integrated Imagery: Regression Hypnosis.
Lifelong Learning.
Mindful Leadership.
Spiritual Mentoring.
Teacher Training: Dream Interpretation or Meditation.
Transpersonal Psychology.
Tap into your innate psychic gifts by studying at one of these universities or programs. These classes can unlock your inner potential to become an animal communicator, psychic medium, or so much more. You can explore various aspects of spiritual and psychic life, all while developing your own abilities.
Share This Page
---
Leave A Comment
You must be logged in to leave a comment. click here to login
Comments