Why I Love Giving Psychic Video Readings by Psychic Paige
Published Date 9/9/2018
Category: Psychic Topics
---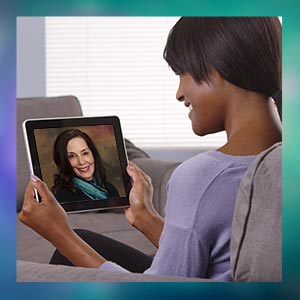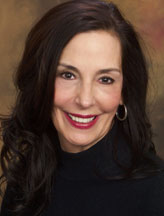 Get a Reading with Paige x7868
In an age where we frequently communicate virtually with others via social media, i.e. Facebook, Snapchat, Instagram, Twitter, or via Text Message, it is an absolute pleasure to connect with my clients via psychic video readings. Video readings offer an increased level of dimensionality and a deep connection between a psychic advisor and their client. The reading becomes much more personal because you can see me, and I can see you and for this reason, I love the video reading feature available here at Psychic Source. I feel so connected to be able to see your smiling faces. Yes, sometimes there are tears, but there is a level of intimacy through video readings than can surpass the intimacy level by a reading done over the phone or chat.

Just Be Yourself
Every video reading is special and unique as you are. I have spoken with clients from around the world including, Australia, India, Columbia, Brazil, Canada, Mexico, and the of course the United States. For women who connect with me via video, there is no need to worry about having your makeup on or how well you are dressed. Please know this is your time and you can be very comfortable and relaxed in your attire. Some clients call me while wearing their jammies in bed, that makes me smile!

Seeing Beyond the Camera
During video readings, I can see your aura visually over the screen in addition to seeing it in my mind's eye or Third Eye Chakra. If you are experiencing any blocks to love, abundance, prosperity or success, they will oftentimes show up over a video reading. In instances where a block is present, we can work together to remove and eliminate it, allowing you to create space and make your good come to you. By addressing and eliminating your love, money, and/or success blocks, you will be able to effortlessly attract your heart's desires and all you have wanted in your life for so long. We can also determine whether your current choice trajectory is creating a vibrational match with your desired outcome.

Let's Create a Powerful Future
No matter your personal pain or struggle, there is a solution. We will work together to turn any negative stories from your past and present into a promising future for you. Working with universal laws and the Law of Attraction, we'll delve deep to uncover how and what you're manifesting and make vast improvements. Together we'll create a powerful new blueprint to enhance your positive manifestations and greatest success.

Divine Guidance
Archangels and angels often make their presence known during a video reading bringing powerful visions, clarity and answers to your questions. I'm always amazed at the divine guidance and assistance available to you when aspiring to your highest path and purpose.

I look forward to guiding you to your personal treasures and illumination of your magnetic qualities to usher in the life of your dreams with a Psychic Video
Reading on Psychic Source!

XOXO
Paige x7868
Share This Page
---
Leave A Comment
You must be logged in to leave a comment. click here to login
Comments