Why a Psychic Can't Always Give a Yes or No Answer by Psychic Hecate
Date 12/7/2021
Explore More: Psychic Predictions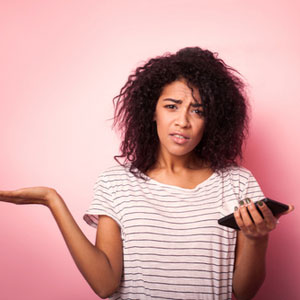 As psychic advisors we completely understand that very often you contact us in an emotional state. We also take into consideration the time allotment and what your budget may be. So, we try to squeeze in as much information as we can within the allotted timeframe that you have given us. None of those things are an issue or a problem. The difficulty lies in the messages we are receiving.
You may contact us fully expecting a straight "yes" or "no" answer. That should be simple, right? Sometimes, it is. Other times, whether you are speaking with a psychic medium, clairvoyant, empath, cartomancer, etc., it isn't quite as easy as we would all like for it to be. 
Often times, we are given cryptic messages that we must hurriedly interpret. We are fully aware that your time is valuable and may be limited. Still, when we are given more than either you or us expected, it is important that you listen as best and as long as possible. Your advisor may sometimes seem like they are wasting your time, but in reality, they are probably just trying to decipher cards, colors, images, or feelings that they were not expecting to receive. We are here to help you through whatever troubling or uncertain times you may be facing, so it's important to not simply hear "yes" or "no," but listen to the "if's" and "but's" as well. 
Some example of common questions we receive and why a simple Yes or No may not suffice.
Have I met my soulmate?  To which our reply might be, "Yes, but you're not closely acquainted with them yet." Or, "No, but you will within the year."
Will my current relationship work out?  We may respond with something like, "Yes, but you will need to be able to work through the current problem." Or, "Yes, but only if you can distance yourself from a negative person."
Is my partner cheating? The response that we may see, hear, or feel might be more complicated. Such as, "Yes, but not really. There is something taking up their time and causing them to lose focus on the relationship." 
There is nothing more satisfying for a psychic advisor than to be able to bang out a straightforward answer, but life and people are complicated, and sometimes so are the messages we receive. Sometimes, you and the advisor you have chosen may not have enough time to really connect on a deeper level. That's okay too. There are plenty of advisors here who might be better able to connect with you.
Imagine a radio station. You get in your car and, sometimes, your favorite station comes in loud and clear. Other times, there's too much static. A more modern version might be something like trying to connect your phone to a Bluetooth device that it is simply not compatible with. Try another station or device. There are plenty of us here to help, and we are gifted with a myriad of various abilities. Don't get discouraged.
Listen to everything we are saying and try not to shut down when you hear a "yes, but…" or a "no, but…". There is usually something very important that follows. 
For more ways a psychic advisor can help, take a look at our infographic on how to Navigate Life Decisions with the Help of a Psychic. 

Get a Reading with Hecate x4835
Hecate has been reading tarot and using various other abilities to help people for over 30 years. She uses her natural psychic abilities alongside cartomancy to give readings that are personalized and detailed. She is passionate about dream interpretation and helping others decipher their own psychic experiences.