When Your Psychic Reading Isn't What You Expected by Psychic Scarlett
Published Date 8/4/2018
Category: Psychic Topics
---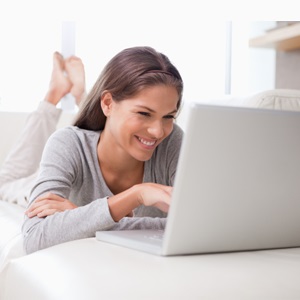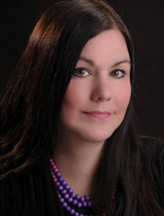 Get a Reading with Scarlett x3112
There is a reason psychics are often referred to as "mediums." Medium means "the middle way" – or "an intermediate channel of information." What does this indicate in the psychic sense? And how does it pertain to readings? Mediums and psychics straddle two worlds – the one that is seen, or is easily visible and the other world, an unseen one, upon which the future is written.

This explains why when we often have sessions where information turns up that we don't believe or cannot accept. The reason for this is it hasn't happened yet. From our perspective, we can't envision it.

The majority of questions posed to psychics are about relationships such as in the meeting of romantic partners or solidifying a relationship. At times when the psychic speaks of a future partner, it may not sound like anyone you know. Or perhaps it is even someone you've not considered but will in the future.
Other matters may turn up you hadn't thought of. Places you don't know or never planned to visit will be mentioned. Shake-ups on the job when the situation appeared a stable one. You may move when you hadn't planned on it. There may break ups that were simply not expected.

Free Will
It is important during a reading to remain open but also to make your own decisions. The psychic can partially guide you toward the best outcome during your reading. A sudden decision might change the outcome. Free will is involved.

In looking at life's path, I often see two or more ways to reach your end goal for happiness. It is almost never a straight line… the path will have many twists and turns where you can lose faith or be bumped to the side of the road. You may become involved with a person whom you are connected to, but decisions and circumstances may alter the path.

Doors Open and Doors Close
It's important that when the Universe opens a door to walk through and at least explore. When the Universe closes a door best to leave it closed. But the door may not be forever shut. When destiny is involved, the matter will likely resurface. Miracles can happen whether the door is closed or open and often not in the way you had planned.

During a psychic reading much of it will sound familiar while other parts do not. The details or predictions may even seem incorrect. The reason is we tend to look at our lives as in "the now" (what we are hoping for) instead of "what will be." It is wise not to reject the information since the psychic is tuning in to another realm, where time and logic do not exist. This will serve you if you pay attention.

Finding a Connection
Also, it is important to find a psychic with whom you connect with. You should know in the first few minutes of the reading. Unfortunately, there are times the client ends our reading before I can impart all the information I am being bombarded with. The psychic bond remains a mysterious one. We cannot fully understand the energy that unfolds and the invisible force that binds us.

The key thing is to remain open to fresh information and any unexpected divergence during the reading. Often this "new and unexpected" information will end up the most accurate part of the entire session. The psychic, along with Spirit, are handing over a few signs and guideposts to divine your way. You may look back with awe over just how accurate this unexpected news was over the long term – and how it led you into achieving and divining the best outcome.

Psychic Scarlett
At Psychic Source, we want you to enjoy every reading you receive. But we understand sometimes, for whatever reason, you aren't completely satisfied with your last paid psychic reading, which is why we offer our Satisfaction Guarantee. Read more and discover what sets our highly-screened network of quality psychic advisors apart from the rest and why we stand by every reading they provide. Please click here for more details about our Satisfaction Guarantee.
Share This Page
---
Leave A Comment
You must be logged in to leave a comment. click here to login
Comments