---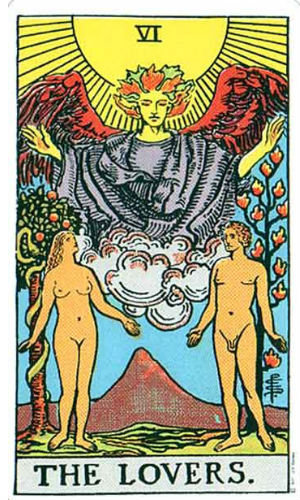 I've had many clients call for a reading hoping to hear that a relationship is on the way, or that the one they are interested in is the one. If I am using the Tarot for guidance and the Lovers card appears, I usually sense excitement from the clients. However, even though the Lovers card can signify a relationship, it more often means that a major decision needs to be made. When the Lovers card appears it indicates that a choice will be made that will determine the future.
The Lovers card is ruled by Gemini and Mercury. Mercury represents the mind and intellect, and airy Gemini is restless and unsure of commitment. Reason and discernment are needed to make a choice about relationship: Should you stay or should you go? The Lovers card appearing during a reading also indicates that there is something you need to learn from a relationship. By discerning with your higher mind, you have the opportunity to choose where your relationship, and life's path, will go next.
If you are single and the Lovers card appears, it still indicates a choice. Someone may come into your life, of whom you are unsure and need to decide if he/she is partnership material. It may also indicate that you yourself are at a crossroads in life and how you view relationship in general. Again, you will have to make a choice and decide which path to take.

When the Lovers card appears you have a choice in how the future plays out.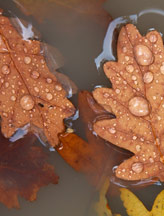 by Sara x7274
Share This Page
---
Leave A Comment
You must be logged in to leave a comment. click here to login
Comments