What is an Angel Reading?
Date 5/31/2018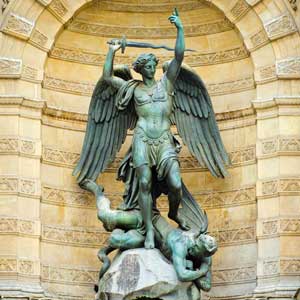 You've likely heard of a Tarot, Astrology, or Numerology Reading when it comes to Psychic Source, but what about an Angel Reading? Put simply, Angel Readings are the angels using the psychic as a messenger to deliver the message to you, the client. Angel readings may be better labeled as Angel Guidance.

Daily Signs
Both guardian angels and archangels may have messages for you and may often send you signs during your daily life such as flowers, symbols, animal signs, or repetitive numbers.

A psychic or angel communicator will be open energetically and allow the reception of the angel's vibratory words or visions to come through. Usually the angel communicator is not only gifted in hearing or seeing what the angels are communicating, but the communicator is also skilled in deciphering between their own thoughts and picking up on the messages from the angelic realm for you.

Angel Tools
Angel psychics may use angel cards or
oracle cards
, gemstones or other methods of grounding, connecting and receiving messages along with tuning into angelic vibrations of intuition, clairvoyance, clairaudience, clairsentience, and claircognizant.

These Divine heavenly beings will send messages to open the mind, heart and give clarity. Angels are with you all the time. When you need clarity or confirmation just ask. Your trusted angel psychic can assist you in asking and interpreting messages received, as well as, access the clear answers you are urgently needing.

Angel readings are best used as tools for recognition, growth, expansion, recharging, getting un-stuck and moving forward. Angels communicate with compassion, some messages come across very strong and powerful, cutting through straight to the core, no BS! Some angel communications are soft, compassionate, the words are paced slower to support you as the message opens to you.

Famous Archangels
All angels communicate differently, just like people. A couple examples are these more popular Archangels and their known personas: Archangel Michael is an archangel many turn to and know of. Archangel Michael is very to the point, cuts straight though unmasking situations, there is no messing around with Michael! Archangel Haniel is a bit softer, she is an angel of intuitive knowledge and communications, her words will come in more like a gentle breeze. She tunes you to your own intuition as she speaks and shows images.
Pray, ask, open yourself to receiving your angel messages. Tune into your angels and contact your angel psychic to help you tune to this Divine frequency.
Learn even more about the power of Angels when it comes to Psychic Readings.