Using My Psychic Abilities and Determining Accuracy by Psychic Carmaleena
Published Date 8/13/2017
Category: Psychic Topics
---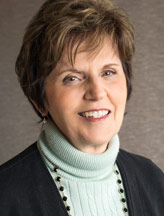 Get a Reading with Carmaleena x8689
Psychic abilities, for me, are always in place. It isn't like I can just turn them off—nor do I want to. My psychic abilities are as much a part of me as my body. My body is always there and so are my empathic and intuitive abilities.

However, when I do readings, there are a few steps I always take. First, I pray for guidance and direction for me and for the reading. I do this each for each and every reading. I clear any obstacles, known and unknown, from my energy field and ask for clarity and guidance from my spiritual source (my angels, spirit guides, and connection with positive energy fields).

Before I take a call I take a really deep breath and focus on my inner being so that I'm sure I'm connected with my god-source. I actually feel this connection in my body. It's a feeling of "lightness." This tells me that I'm truly connected so that I can give accurate information to the client. This continues throughout the reading.

After a call is finished I quickly ask that all energy from the reading be released into the Universe as god-light. This assures me that I'm not carrying any residue from the call and allows me to be clear for the next caller.

Understandably, I sometimes get clients questioning if I am really reading them and their situation correctly. I feel that this questioning occurs for a couple of reasons:
1.
Psychic readings have sometimes been given a bad reputation because of fraudulent readers. We have all heard of them or have experienced a false reading.
2.
When I'm connected to a client, the information flows quite easily. This can sometimes bring doubt to the client that I'm really in-tune with them and their situation. But, again, this usually reverts back to the first issue, that of fraudulent readers. Customers may question my ability to have the answers flow so quickly and easily.

Psychic Source is a very reputable company. They are very strict in their screening and interviewing process. The company policies that are in place are encouraging to me, as a reader, and are also encouraging for the client. The reason being that by having strict policies the callers know they're going to receive accurate and top-notch readings. And for me, these policies insure that I'm working for a company that is ethical.
I strive to bring accuracy and honesty to all my readings. By doing so I feel I can contribute my part in reversing any misconceptions that may still be lingering out there about qualified and
accurate psychic readings
. So, along with my fellow readers at Psychic Source I send you all the best of everything in life. And have happy readings!
Share This Page
---
Leave A Comment
You must be logged in to leave a comment. click here to login
Comments