Tobey's Tale - The Life Story of My Parents Mini-Horse by Psychic Renee Marie
Published Date 4/10/2019
Category: Psychic Topics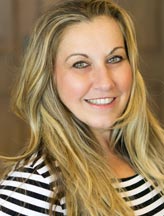 Get a Reading with Renee Marie x8632
This is a story about my Mom's and Dad's mini horse Chocolate Kisses, aka Tobey.

When Tobey was just 3 months old in 1990, I purchased him for my Mother as a birthday present, we both rode horses, so I thought this was a great idea for a gift as we are both animal lovers.

My Mom's first response, "what in the world am I going to do with him." I said well then, "I will keep him!" That only last one year when my Mom changed her mind and decided she wanted him. So, I placed a huge bow on Tobey on Mom's Birthday the following year, told her to look out the window then said, "Happy Birthday."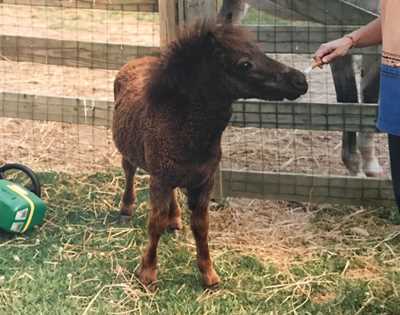 Tobey was a huge part of our family and everyone that met him loved him. Our close friend Karen taught him how to pull a cart, and my Mom how to drive the cart. Yeah, I never would sit in that cart with my Mom. You see some times Tobey would decide he was going to take over driving the cart.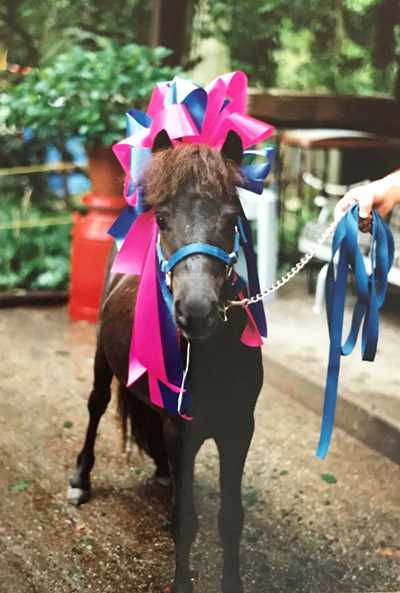 By the time Tobey was just about 3 years old, my Mom had taught him many tricks. He could count to 10 using his front left leg by pawing the ground 10 times. He would bow, wave bye, give kisses, say yes, fetch or pick up anything my Mom would drop on the ground and give it back to her and he would ring the doorbell for, what else, but TREATS!

Many children came to visit Tobey over the years, my Mom would take them for cart rides, show them his tricks, or just give him treats. Tobey was featured in the local paper many times as well as 3 different magazines. He won a few contests, one with his buddy named Monique, a potbelly pig that my parents also had. (See picture below.)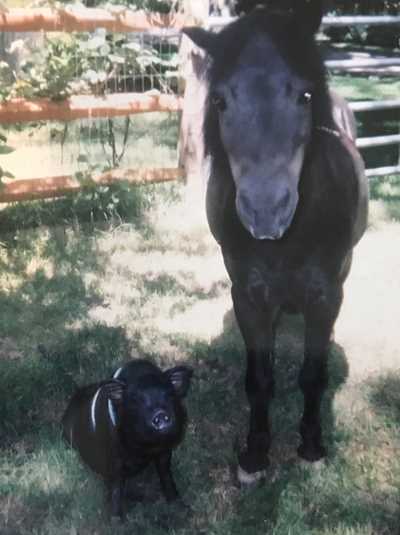 Tobey was fresh, frisky, and SPOILED. Well, let's just say LOVED!

I remember sneaking him in the house up until he was about 5 years old. My Mom would always get mad at me. Thank goodness he never made a mess in the house.

We loved taking him out on walks down to the beach so he could go in the sound or to the stables next to the house so he could see the other horses, or to run around in a bigger field.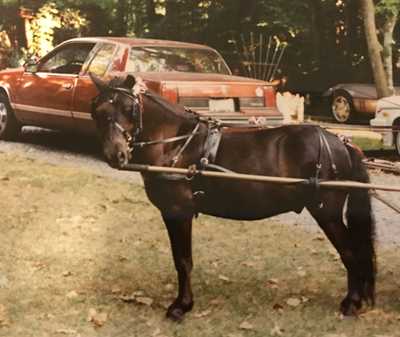 Fast forward to June of 2018 I was getting ready to leave to go back to North Carolina and, I went to say goodbye to Tobey and give him a kiss as I always did before I left, I hear this will we be the last time you will see him. I knew what that meant, and that broke my heart. I could never tell my Mom I heard what I did. I was hoping I was wrong!

Shortly after, Tobey started having health issues with Cushing's Disease which we keep in remission until the last few months before he passed away. My Mom (seen in the photo below) and I were getting worried in September about his health and she asked if I could communicate with him. I did and it was very hard to do as I did not want to know. I knew he was going to pass soon. All I had the heart to tell my Mom was to love him, but he was getting weak and was not feeling good.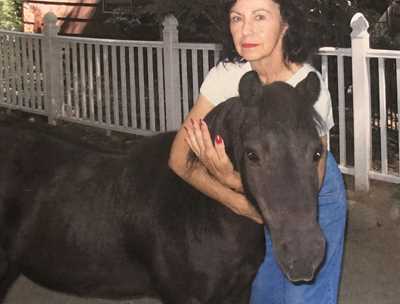 Very early in the morning around 2:00AM my Mom knew something was wrong and went out to his stall to check on Tobey. He was down in his stall and could not get up. She went back in the house and 15 minutes later when she came back out, he had passed away.

Tobey was part of our family for 28 years! He is very missed. My Mom asked how do I know he is around me. I told her not to do anything with his stall for 3 days and when you feel him, take pictures with your cell phone and when I come home, I will look at them.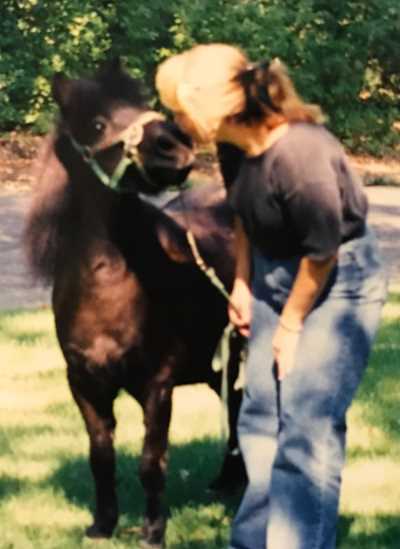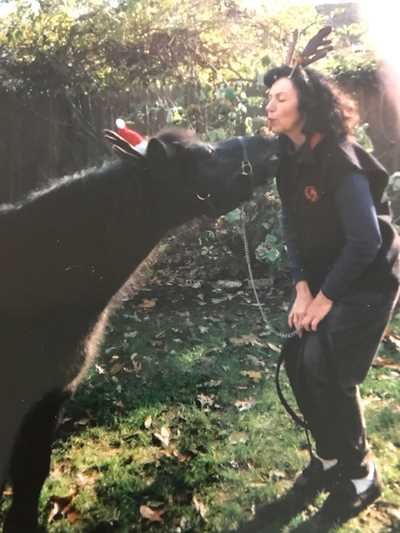 This past November, I was back home at my parents. When I went into his stall, I could feel him as well as see glimpses of him when I would look outside in the yard. I took my Moms camera and started to zoom in. My Mom did not know where to look. Low and behold she was able to capture two pictures of his spirit. See for yourself below
(I drew yellow circles around his spirit to help you).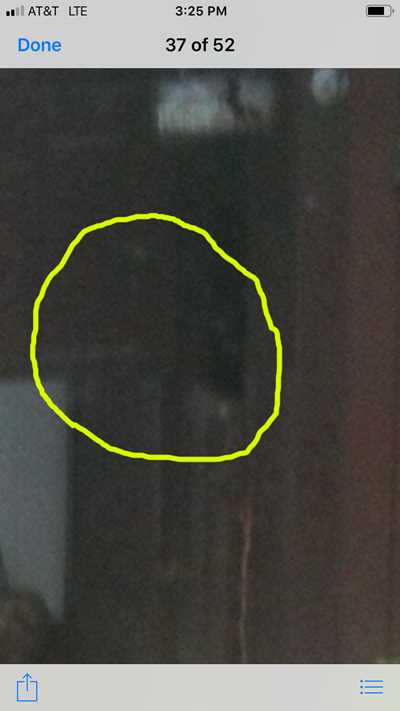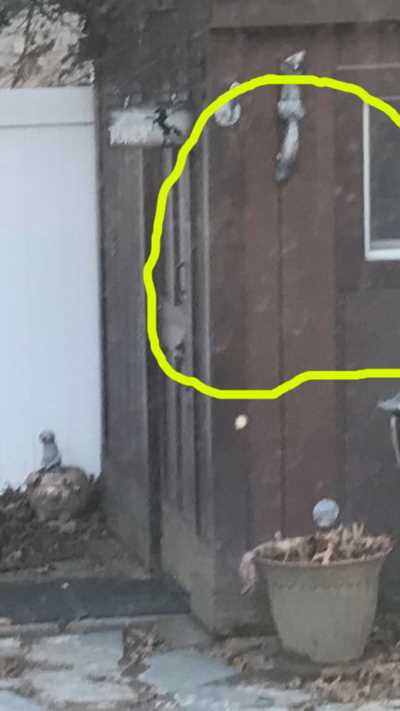 Tobey may be gone but his spirit will never leave us.
Share This Page
---
Leave A Comment
You must be logged in to leave a comment. click here to login
Comments