The Value of an Annual Reading by Psychic Minerva
Published Date 12/30/2018
Category: Psychic Topics
---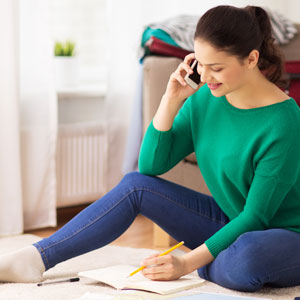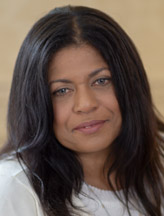 Get a Reading with Minerva x3180
As we turn the calendar on another year, it's time to look ahead to the unknown future. The start of the New Year is a very popular time for two things… joining the gym and getting a psychic reading. While I can't really help you with your fitness routine, I can offer some guidance about the value of receiving a comprehensive psychic reading in January with the goal to explore the upcoming 12 months.

Getting an annual reading can be both scary and very useful. I know if things show up that look unpleasant it can be somewhat daunting. However, look at the annual reading as a weather forecast, rather than a doomsday announcement. Think about this, when you know it's going to rain or be extra warm, you simply prepare yourself with the proper attire.

Now, keep in mind, just like the weather, an annual forecast reveals the most influential and most potential aspects. It does not mean that everything will go according to the reading, just like every forecast is subjected to change. The reality is that our actions are like the wind, that alters the changes in the weather. When we take on specific steps, we contribute to either positive outcomes or disastrous events.

Be Prepared
As you get your annual reading, you want to prepare yourself with a few questions, a notebook, and paper. I strongly recommend you get your reading on either two types of occasions, the beginning of January or on your birthday. I typically like to start my new year with an annual Tarot Card spread so I can see what lies ahead so I can prepare accordingly.

I also enjoy a second annual reading on my birthday, which falls about two months after January. Depending on the timing of your birthday, it can be a good place to check in and see how things are going and what may have changed since your last big reading. If your birthday falls close to January, consider a 2nd "annual" reading in mid-summer. I suggest July 4th as an easy to remember date to aim for if that helps!

An Annual Tarot Reading
When I provide an annual
Tarot Reading
, it consists of 13 cards, one I use as the theme of the year and the other 12 cards represent the 12 months. I begin reading with the theme card and connect it to the separate months. Every month has its symbolic card representing what type of issues or events will influence that particular month. On top of the monthly cards, I might add a few clarifying cards to help sort out precisely what the month reveals. If the month indicates strong emotional conflicts, I will add more cards to help uncover a way to cope with or overcome the conflicts.

In general, an annual reading is an excellent system for preparing us for both conflicting and joyful moments in our lives. An annual reading is an excellent way of knowing what to prepare for and what to avoid. Of course, regardless what the cards indicate, there are events we cannot prevent. However, we can prepare ourselves better when we know what is in store for the future.
Share This Page
---
Leave A Comment
You must be logged in to leave a comment. click here to login
Comments