Should I Speak with a Psychic or Therapist? by Psychic Minerva
Published Date 7/2/2021
Category: Psychic Topics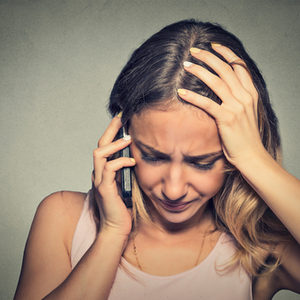 Sometimes individuals find themselves on a crossroad packed with challenges, fears, and self-doubts. There are times when the challenges are temporary, and the situation can be cleared once the person gets on track. Challenges or personal crises can be overwhelming and leave us feeling vulnerable and unsure of how to manage.
While we are struggling, we cannot always see the solutions or best way to handle situations, so we seek help. In the process, if seeking guidance, we may find ourselves struggling to decide which way to turn. For some, talking to friends and family can efficiently resolve their emotional dilemmas; for others, it can create more conflict than clarity, so they seek someone neutral.
Can the Situation be Repaired?
It is crucial to determine if your issue reflects current events or an ongoing life situation in seeking help outside our support circle. Before seeking help, ask yourself, are you in a situation that can repair itself once you make changes, or is there a pattern that seems like a theme that does not go away. Chronic issues are often related to the way we handle things based on our beliefs and mental state.
Suppose you struggle with emotional problems consistently, such as depression, anxiety, PSTD, or suicidal ideations. In that case, you will need to determine if what you are facing is a current life crisis or emotional imbalances, referred to as mood disorders.

There are various categories of mood disorders that vary in degrees of severity. Individuals with mild mood disorders with occasional flare-ups can benefit from the occasional psychic reading, primarily if the reading provides them with insight. However, since individuals can become agitated or annoyed when things do not work out, it is essential to know that psychic readings have their limits and only can provide a certain level of relief.
To help you navigate what type of guidance you should seek, here is a brief breakdown of issues and who equipped to provide help:
Depression – long term struggles with depression should be addressed with the help of a therapist. Current events can trigger depression, but long-term depression takes a while to manage and requires regular sessions for developing a practical plan of action. A psychic reading can offer relief in helping you understand some triggers. Still, it will not provide you long-term solutions on addressing and modifying behavioral patterns as effectively as a therapist since psychics are not typically trained in therapeutic methods. Psychics can offer insight and clarifications, but a therapist provides strategies and solutions for addressing depressive patterns.
Anxiety - many individuals seek psychic readings during stressful and crisis-oriented moments. When getting a psychic reading, many clients are anxious about the future of events or their ability to handle current matters such as relationships, work, or health situations. A psychic can offer insight that can help a client relax and feel a bit more confident about future events or current stressors in their lives. However, chronic anxiety goes beyond a psychic skill set since the roots are based on issues that are often not related to current events and how individuals view themselves and those around them. Chronic anxiety has many components that require more than insight; they need some clinical skills and sometimes prescriptions to help the client adjust. Chronic anxiety can result from PSTD, drug usage, signs of other emotional or mental disorders, which require proper diagnoses and therapeutic care.
Suicidal ideations- the rule of a psychic is to do readings, and in the event of suicidal ideations, we will immediately refer the individual to professionals.
Mood disorders – many mood disorders range from mild to severe. It is safe to say that severe conditions require professional therapeutic guidance and not a psychic reading. Though a psychic can provide insight, they cannot diagnose, treat or prescribe medications that are often necessary to treat disorders.
Therapists are trained to identify and diagnose the different mood disorders that impact clients and many therapeutic techniques that manage various mental health conditions. Many psychics are empaths and can identify with the emotional states; however, being able to relate or understand feelings is not the same as having skills to do therapy. Therefore, if you are struggling with mental or mood disorders, you must seek therapy in addition to getting your occasional psychic reading.
Reasons for a Psychic Reading
Though therapy is essential in restoring mental health on many levels, intuitive guidance does have a role that can be both therapeutic and restorative. During periods of emotional distress and uncertainty, getting a reading can be ideal and, at times, even more, helpful than therapy.
A psychic reading is helpful for any of the following:
Provides validation – many times, we can feel and sense specific issues but second guess our views; psychics are great at confirming what our gut already knows.
Offers clarification – Some situations are simply confusing and require a neutral viewpoint. A reading can give you a second pair of eyes into your current status
Contact with Spirits – psychic mediums connect the spirit realm, permitting you to obtain peace of mind regarding departed loved ones.
Increase insight- A psychic will provide unique details into patterns and situations that will increase awareness and understanding
Reviews options – A reading will sort out the various options by looking at potential outcomes.
Peace of mind – A reading can reduce excess worry by helping us think outside the box and seeing the bigger picture.
Understanding others - This allows a person to develop insight into another person's reality and viewpoints, which reduces overall misunderstanding.
Empowering – A psychic can help you see your gifts and talents, so you can develop ways to improve your life and feel less vulnerable
In summary, both therapy and psychic readings are valuable in restoring balance and a sense of personal control. Therapy offers tools to control behavior patterns and emotional states, while psychic reading offers direction and clarification.
Get a Reading with Minerva x3180
Minerva is a skilled Psychic, Tarot reader, Intuitive Coach, Interfaith Minister, and Reiki Master with a Degree in Psychology. She has more than 35 years of working as an intuitive coach and a psychic reader. Minerva, a Native New Yorker who enjoyed a career as a therapist and metaphysical teacher for over 30, has retired and is now devoted to doing psychic readings and writing. Minerva's intuitive skills and experience as a therapist provide her with a solid background for exploring various heart and soul topics with compassion and deep understanding.
Share This Page
---
Leave A Comment
You must be logged in to leave a comment. click here to login
Comments