---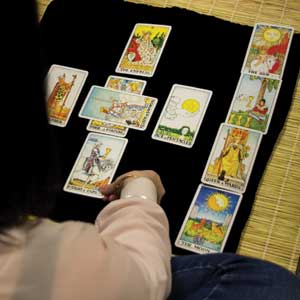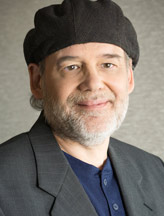 By Anthony x8064
It's Tarot Month at Psychic Source!

Every Tuesday and Thursday in April, enjoy a new article about Tarot Card readings.
I must admit after 30 years of providing readings that there are a few times when I've given a reading that just did not connect with the caller. I admit I have been told I was way off (but nice). Recently during a chat reading I was called a "rip off." That is a terrible blow and a difficult criticism to accept or respond to. The conversation went something like this:

Customer: "You are a rip-off!"

Me: "If you don't have faith in the magic, it won't have faith in you."

Customer: "Rip-off. Thanks for cheating me out of my money."

Me: "When this reading comes true, remember me!"

Customer: "It won't."

Me: "Love to you…"

I often find that some people are very skeptic about the subtle symbolic power of the Tarot. Many people think that telephone psychic advisers are all rip-offs and only fools would waste their hard earned money on them. If a person calls for a reading in a suspicious state of mind without any faith in the process, they will receive just what they expect!

Why would you sabotage your own reading?
There are those who actually sabotage their own reading by being deceptive and trying to prove that they were right all along and that there are no real psychics. They prove it to themselves by asking about someone who doesn't really exist to see if you can pick it up or some other scheme to unmask the charlatan! But this very attitude causes the Tarot reading to self-destruct as refined wisdom and subtle energies cannot operate when distrust or deception is present.

Trust the Tarot!
I must admit to the few times that I have seen the Tarot not work. But the fact that I have many, many more times seen it result in amazingly accurate information about the future, makes the experience more than worth the chance that I could be wrong. I have seen my exact interpretation of the cards be off, but was proven right by unexpected results still within the same symbolic possibilities! I might be off but the cards never are!

I have foreseen the birth of a truly special Downs Syndrome baby, helped avert a legal disaster and saw a troubled married couple saved by my advice that they would soon open up a business together. They laughed at the time but came back to tell me that a business opportunity came to them just like I said it would. I have even foreseen the unexpected passing of a loved one and spoken to those who have passed over across the psychic borderland to the Spiritworlds in the Dream Time of the Realms Within.

Spiritual energies are subtle and the interaction between the wise reader and the sincere seeker are as important to the process as the cards themselves. After all, the cards are just nice pictures. They still require wisdom behind them and a person who can describe that wisdom and eloquently interpret the powerful symbolic portraits they can conjure if the energy is right.

Providing you the best Tarot reading I can!
The best Tarot reading is a dialogue between two equally aware souls. When the seeker knows the truth of the Tarot's symbolic power as well as the reader, the cards can see into the future and help navigate the tricky currents of life to find the best course through the dangerous rocks of misfortune and fickle fate.

The sacred and ancient symbolic wisdom of the Tarot, for those who are open to it, can help as a wise and knowledgeable guide to the safe harbors of peace and love and prosperity.

- Anthony x8064

We hope you enjoyed Tarot Month at Psychic Source. Please check back daily for more helpful and original content!
Share This Page
---
Leave A Comment
You must be logged in to leave a comment. click here to login
Comments