---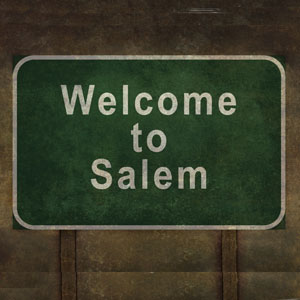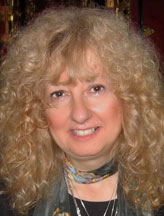 Get a Reading with Zoey x8454
This is a special story I'd like to share about my unique connection with Mary Beth Bruce, a long-time reader in one of the spookiest towns around, Salem.

Credit card debt was Universe in action for Mary Beth when one of her friends suggested a likely solution. She bought a tarot deck, for her very intuitive friend. Mary Beth immediately began doing readings at night and weekends. The tarot so resonated with her, that soon, Mary Beth, an accountant by day, gave up her job and has not looked back. Now a medium, Mary Beth says reading for clients means everything to her.

"I feel honored to help someone connect with a loved one who has passed or to help them navigate through situations in their life."
Although she's been a reader for approximately 22 years, twenty of them have been at
Pyramid Books
, a long-standing metaphysical store located in Salem, MA. Salem is one of my favorite towns which I frequently visit and Pyramid Books is one of my all-time favorite stores in town. Pyramid offers tools for all personal growth, and help with love, money, meditation, intuition and more, according to their current manager.

After 20 years as a reader in Salem, Mary Beth has gone through many Halloweens. And as many can deduce, Salem at Halloween is hectic, with last year's total attendance being over 100,000 people.

So how does she do it?

"It is very busy during Halloween, we all look forward to the season. I think we are able to read so many people around Halloween time because the veil between us and the spirit world is at its thinnest. The energies are normally fun and exciting. Of course there are always bad energies, that's the way things are everywhere but more good so that helps to dispense the negativity."

"Until this day I will always remember one Halloween in particular. We were so busy. I came running out of my little reading area to take a break and ran right into a situation concerning a woman who had an appointment with another great reader, just not a medium. I was told the reader was running behind and the woman had waited a long time for her reading and needed to catch a bus soon. I took her, and it turned out fateful.

She told me her late husband had made her promise to remarry. She was so conflicted because she did not want to remarry but had made that death bed promise. Her husband's spirit came in so strongly telling her not to worry about anything she had promised him but rather to be happy and live her life exactly as she wanted to. This burden she had been living with for such a very long time, just lifted so fast! I could see it in her face, even her posture changed. I believe she want meant to come to me because her husband could connect with me and what had looked like a mix up was really spirit at work."

All readers (including those at Psychic Source) come across clients, who for their own personal reasons, want to discredit or block a reading with their negative thoughts. So what would this long-time reader wish most for when a client seats her/his self across from her?

"I wish people would just let the reading flow. A lot of people want to hear from a certain loved one but that loved one but what they don't understand is that they might need help from others initially to align the energy. So when someone wants to hear from their late mother but first a grandfather or an aunt comes in, they reject it because it is not the one who they want to hear from. I wish they would just relax and let the energies do their work…"

She offers new readers some sage advice:

"Trust your vibe. In the beginning I used to give information that the person being read rejected only to get a call later telling me they knew who or what I was talking about. Also remember that you are going to have good flow and hard flow and that's how it goes. I always say I am only as good as my next reading. Don't feed on your successes and don't dwell on your subpar readings. It is always about you and the person in front of you."

I just wanted to thank Mary Beth for such great stories and advice and share it with everyone at Psychic Source. The next time you find yourself in Salem, MA, be sure to stop by Pyramid Books and look for Mary Beth. Tell her Zoey from Psychic Source says Hi, and prepare yourself for an amazing psychic reading like you've never experienced before!

Happy Halloween!
Share This Page
---
Leave A Comment
You must be logged in to leave a comment. click here to login
Comments