Paranormal Road Trip - Stop #1: Moundsville Penitentiary
Published Date 10/29/2016
Category: Psychic Topics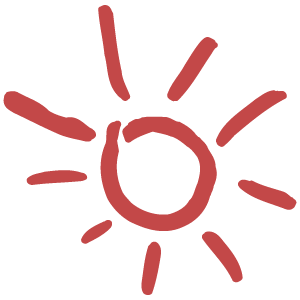 by Cheryl
-Customer Care Specialist

Earlier this year, Psychic Source introduced you to Cheryl, one of Psychic Source's own Customer Care Specialists who also happens to be an avid Ghost Hunter. If you missed her story, catch up here. Recently, Cheryl took a road trip with her fellow ghost hunters to visit several locations in West Virginia known for their reputation and history for ghosts and the paranormal. Over the next three days, we will travel along with Cheryl and her colleagues from Keystone Spirit Seekers to share the rich history and experiences found in these locations known for their paranormal encounters.


Being a ghost hunter for some time now, I've visited former prisons in PA and NJ so of course when we hit the road this year, I had to make sure we checked out the Moundsville Penitentiary in West Virginia. It was an amazing place rich in history and the paranormal. The prison began construction in 1876 using the very prisoners who would be living within its walls once complete. The first section completed was the North Wagon Gate and over time and with government funding the prison grew to its present size.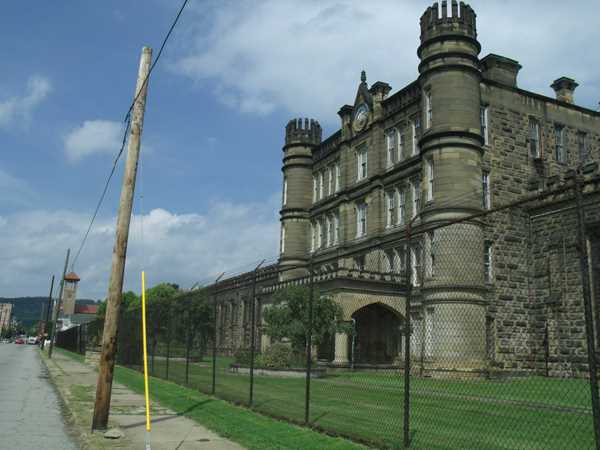 Moundsville's Haunted Past
By the time Moundsville closed its doors there had been 36 homicides and a prison escape in 1979 of 15 inmates (they were recaptured.) In addition, a riot took place on January 1, 1986 where five officers and a member of the kitchen staff were held captive in the cafeteria for two days than released relatively unharmed. A total of 94 men were executed between 1899-1959. Hangings were a public event until 1931 when Frank Hyer's execution was botched. This event led to hangings being attendant by invitation only. The last hanging occurred in 1949, to be replaced by an electric chair nicknamed Old Sparky built by Paul Glenn. Ironically Paul was an inmate himself at Moundsville. Old Sparky's last execution took place 1965 but during the time it was used nine total men lost their lives. On the tour it was explained that when testing Old Sparky, the night before an execution the entire town's electricity would flicker.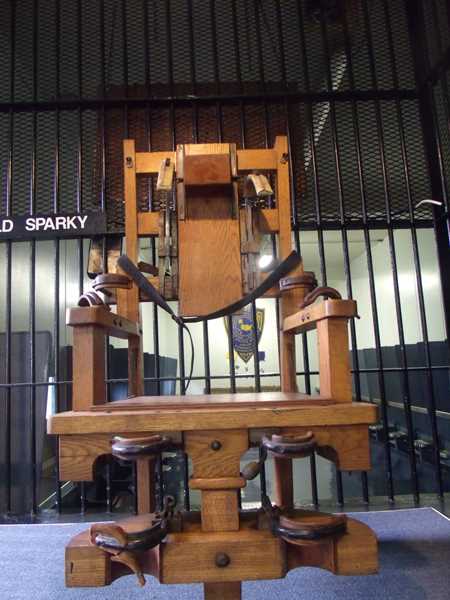 The prison closed in 1995 due to poor living conditions for prisoners, terrible plumbing, over-crowding in cells, and of course the presence of insects and rodents. Not to mention its reputation for violence within the prison system. The place where inmates went for recreation was called the Sugar Shack and it had a reputation for physical violence and gambling among other things which is why it is a popular paranormal hot spot during ghost hunts at this prison. One more interesting fact about Moundsville is Charles Manson requested to be transferred here, but he was denied.
My Paranormal Experience
I had no expectation of anything paranormal happening during the tour but kept an open mind to possibilities. The experience I had included hearing a male voice in my ear during the tour. I'd been standing some distance apart from the men on the tour, so I knew it was not them. I also experienced the sensation of being choked in the same corner that I'd heard the voice.
Besides the paranormal happenings I saw the amazing art the talented inmates created on various walls throughout the prison as well as a church built by inmates enabling them to hold services in their various religious faiths. I stood on the same side of the fence enclosure as an inmate for the exercise yard. Standing there I was grateful I could leave at the end of the tour, which was something the inmates couldn't at the end of their day.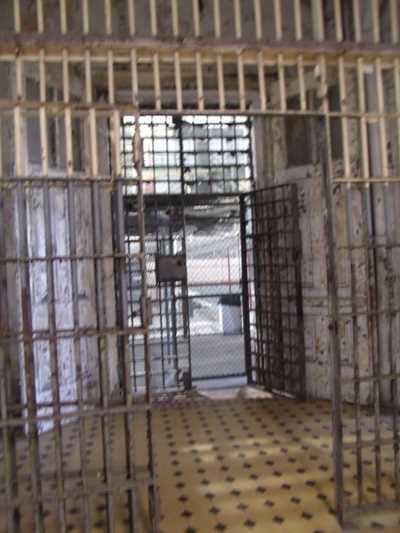 For me, after taking this tour the 6-hour drive from Pennsylvania to West Virginia, it was worth it and I'd love to return and do a ghost hunt in the future.
Cheryl's Ghost Hunting Road Trip continues tomorrow with a visit to the Trans Allegheny Lunatic Asylum also located in West Virginia.
Share This Page
---
Leave A Comment
You must be logged in to leave a comment. click here to login
Comments