Paranormal Road Trip - Selma Mansion, Norristown PA
Published Date 10/23/2018
Category: Psychic Topics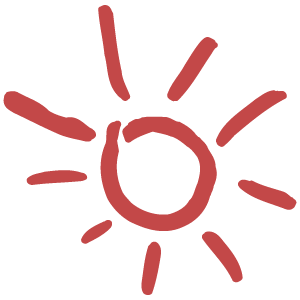 by Cheryl
-Customer Care Specialist

Back in 2016, Psychic Source introduced you to Cheryl, one of Psychic Source's own Customer Care Specialists who also happens to be an avid Ghost Hunter. If you missed her story, catch up here. Earlier this year, Cheryl took another road trip to visit a new haunted location, this time it was Selma Mansion in Norristown, Pennsylvania, located about 45 minutes from Philadelphia. Travel along with Cheryl and her fellow customer service agent Cher as they share the rich history and experiences found in this location known for their paranormal encounters.
Recently I was invited to investigate the 3rd floor attic of the famously haunted
Selma Mansion, in Norristown PA
by historian Maryann. I asked my friend and co-worker Cher (yes, it was the Cher and Cheryl show) to join me because this was an invitation we couldn't refuse!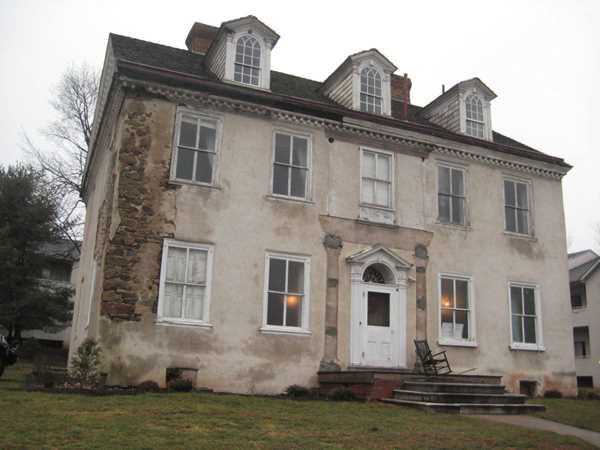 Selma Mansion was built by General Andrew Porter in 1794 who built the house around a structure the original owner Alexander McCammon constructed. Porter would raise six children here with his second wife: Five from his second marriage and a daughter, Elizabeth, from a previous marriage which left him a widower. They'd be the first of several families to live within these walls.

The Porter's developed political connections that linked them to the White House:
•
Andrew held the rank of General during the American Revolution leading to friendships with George Washington, Marques de Lafayette, and David Rittenhouse. He was a member of the Continental Marines which evolved into the US Marine Corp.
•
Andrew's daughter Elizabeth was the great-grandmother to an infant girl born to her granddaughter Elizabeth Ann Parker and Robert Smith Todd in 1818. The great-granddaughter was named Mary and married beloved American President Abraham Lincoln November 4, 1842 in Illinois.
Andrew's other children include:
•
The Governor of Michigan Territory appointed by President Andrew Jackson
•
A grandson was the personal secretary to Ulysses S Grant
•
One son founded Lafayette College in 1826 and made a decision that would save his life in 1844. James Madison Porter served 9 months as Secretary of War under President John Tyler before resigning. While President Tyler was below the deck of USS Princeton during a tour, Porter's replacement and others remained above, a decision which would turn fatal when a cannon exploded killing 6 men including his replacement.

Porter's widow sold the property in 1821 to Andrew Knox Jr. and their time at house was full of many highs and lows. Andrew's son Thomas lived here with wife and four children but during 1846 an illness killed his wife and 3 of their children. Shortly after their deaths, Thomas and his daughter Ellen sold the property to Joseph Fornance Sr.

The Fornance's raised their own children at Selma and on February 22, 1881 his son Joseph Jr. married Ellen Knox not only uniting their families but returning Ellen to her childhood home. Unfortunately, Joseph Jr. and Ellen's children would be the last raised within Selma's walls. Their son Joseph Knox and his wife Ruth never had children. After his death in 1965 Ruth remained at Selma until her own death in 1982 which marked the end Selma being a family residence.

After her passing no local or state organization wanted the house so the furnishings were sold and it was left to the spirits who resided there. Today the location is handled by the Norristown Historic Society and it is used for public and private events, Halloween storytelling, a haunted house, as well as for private ghost hunts.

Investigating the Mansion
My first investigation here was during an overnight ghost hunt and a team member, a friend of mine, and I stood in a room across from the children's room. We were standing in front of a window near a closet talking when suddenly there was a knock from within a closed closet. We looked at each other and I moved while another team member opened the closet to investigate but nothing was found disrupted inside. Later in the same room a video camera captured a motion sensor flashing on and off as if someone was walking in front of it, yet the room was empty entire time.

Our Other Experiences Include:

•
In the basement, a heat spike registered on Mel Meter nearly 100 degrees for no reason (It was not a malfunction)
•
I picked up on the word farmer. I learned later Thomas Knox was President of the PA Agriculture Society and a successful farmer.
•
I felt like bodies were buried behind the house and Maryann confirmed this.

The next time I returned with Cher, we spent time in the attic. Some of our experiences include:
•
I stepped into Ruth's Room from the hallway to find myself in a cold spot. I told Cher about the cold spot since she was in hallway with me and I said to empty room, "Sorry dude you aren't going to stop me from entering" and I walked in. We think it was a man known as the Butler who is a tall man seen with white hair and dark suit. He's known to appear when he wants people gone. Later while alone in same room I believe I caught a quick glimpse of the man himself.
•
Cher has a tattoo on her arm and felt someone trying to wipe off her ink.
•
I brought a yarn doll with me as gift to children spirits. We were sitting in the room, I'd heard a knock on the closet and the doll was on an old red velvet settee. We decided to change rooms and Maryann picked up the doll only to find it cold. Since then, she tells me its often cold and just recently was knocked off the window where it's placed, the reason this is odd is there was no reason for it have fallen.
•
I provided a description of a woman called the Governess and mimicked walking pattern often heard when the attic is empty.

Finally, some additional activity reported by the Knox-Fornance family includes:

•
The 3rd Floor children's room has cabinets opening of their own accord (Ellen's siblings are blamed for this)
•
A woman's apparition can be seen on the third floor
•
There are no cats on the property, yet one is heard
•
Ruth's intercoms were disconnected long ago but are heard going off on occasion
•
I recently spoke with Maryann inquiring about any recent activity and she reported while opening the house for a team, she was surrounded by the smell of cigar, a common phenomenon. She had to remind spirit twice there is no smoking in house and before it disappeared she heard loud footsteps stop about 3 feet from her.

If you get chance to see Selma Mansion, do so for its walls vibrate with emotions felt by its former residents and maybe while there you'll encounter one of its spirits!
CLICK HERE
to explore the other stops I've made on my Paranormal Road Trip.
Below are a few more of the memorable photos I captured during my visit.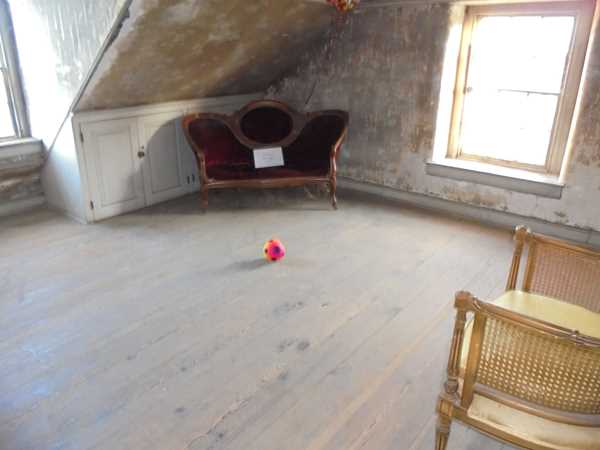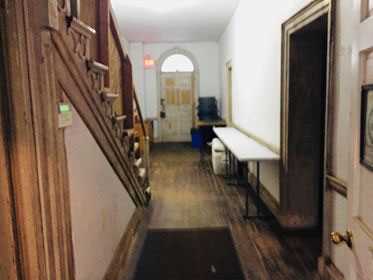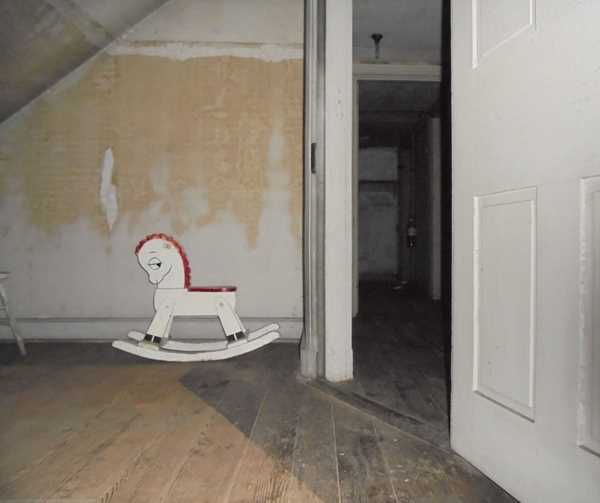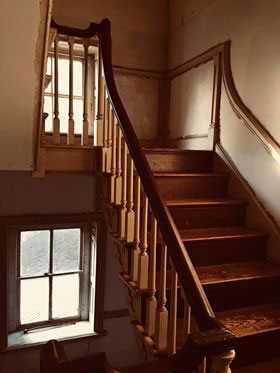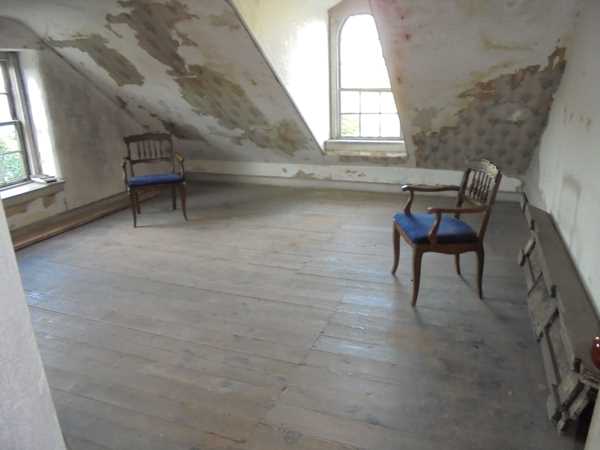 Share This Page
---
Leave A Comment
You must be logged in to leave a comment. click here to login
Comments