Paranormal Road Trip - Ohio State Reformatory with Psychic Moira
Published Date 10/30/2018
Category: Psychic Topics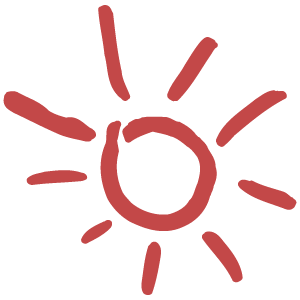 by Cheryl
-Customer Care Specialist

Back in 2016, Psychic Source introduced you to Cheryl, one of Psychic Source's own Customer Care Specialists who also happens to be an avid Ghost Hunter. If you missed her story, catch up here. Earlier this year, Cheryl took another road trip and paired up with our very own Psychic Source Advisor Moira x7776 to visit another haunted location, this time it was Ohio State Reformatory located in Mansfield, Ohio. Travel along with Cheryl and Moira as they share the rich history and experiences found in this location known for their paranormal encounters.
I had heard about the
Ohio State Reformatory
on paranormal TV shows and from the famous movie
The Shawshank Redemption
but I didn't know how physically imposing the location was until I arrived. Completed in 1886, the building invokes the feeling of arriving at an ancestral English estate with its stone façade covered porch, torrents towering in the sky, and multiple stories. It finally registers as a prison when you see wings extending out of the center building.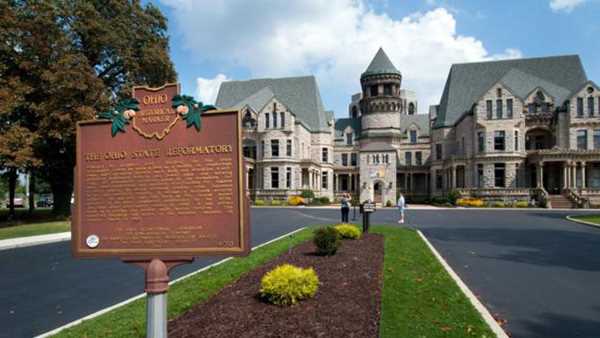 Starting with the Outside
We decided on Ohio State because with our mutual interest in history and paranormal. Moira is delightful and meeting her was like hanging out with an old friend. After introductions we proceeded inside via antique wooden doors and stepping through transported us to an old bank lobby complete with teller booths which collected admission. Beyond the lobby is starting point of self guided tour which is admin wing. This wing features exhibits of prison artifacts and showcases an elegant staircase leading to all floors. The top floor is employee living quarters and offered a surprise, a stairway leading into solid wall! I assume a 2nd doorway was sacrificed to provide one-way access.

Heading Inside
The living quarter's hallway offers a timeless elegance despite its current condition. The rooms are in different degrees of decay from peeling paint to exposed brick or wood. I ignored this and thought about the families who once lived within these walls. Just because it's a prison doesn't mean they never laughed, loved, or experienced happiness and sorrow like everyone else.

A Little History
Arthur L. Glattke was superintendant from 1935 to 1959 and was married with two sons Arthur Jr. and Ted. Sadly in 1950 while retrieving her jewelry box from a closet, his wife Helen accidently disturbed a hidden gun and a bullet lodged in her left lung. She died three days later in a local hospital. Her sons, both under 12 years old, along with husband remained after her death until Arthur Sr. suffered a heart attack 9 years later in his office and died. Visitors report voices on this floor and Helen's pink bathroom often smells of roses or flowers.

Continuing the Tour
After the living quarters we proceeded to former school rooms dating back to when the intent was to train and rehab 150 first time male offenders between ages 16 and 21 transferred from Cleveland. The plan was to teach farming or wood shop but required them to build the sewer system, a 25 ft stone property wall, and the cells they'd call home. Moira picked up a psychic impression of terrified and illiterate boys crying between ages of 14 or 15 years old. Given their circumstances it's understandable they'd feel scared and emotional considering they're expected to do manual labor and get a basic education. A decade after opening, the prison moved away from its original intent to more hardened criminals.
Besides teaching a work ethic, the prison required inmates to follow a righteousness path, so a chapel was built. While its current state resembles living quarters, it maintains the peacefulness of a religious sanctuary. The original Stations of the Cross which are the largest I've ever seen are displayed in glass cases
(see photos at the end of the article)
. The chapel's towering columns are peeling paint and pews dark wood. While enjoying the silence of chapel, a screen fell from a window with nobody standing near it and scared another tourist. Not saying it was spirit related, but it motivated them to continue through a corroded metal door at the side of the chapel.

World's Largest Steel Cell Block
While the corroded door offers a glimpse of the area beyond I was unprepared for the reality of walking through. I found myself in the Guinness Book of World Records largest free-standing steel cell block, 6 stories high! Each level holds a dozen cells each side meant for 1 to 2 people yet during its time as a prison they incarcerated over 100,000 inmates between 1886-1990. This meant cell-occupation doubled over the years. Moira toured all levels while I sought lower level since I'm afraid of heights.

The cell block has a metal link wall on one side and cells on the other with a narrow aisle between. During one part of the tour, I bypassed the haunted cell where a man burnt to death. Moira, who was unaware of this event, said she felt overheated and burning when passing the cell.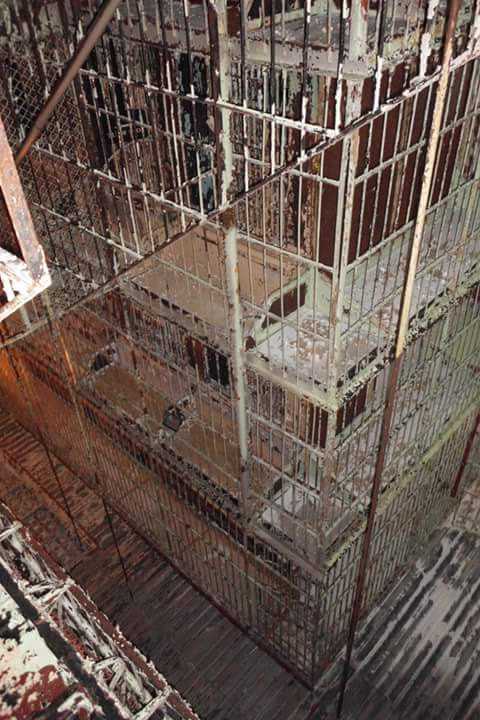 An Unexplained Guest
I waited for Moira on the second level which is a former hospital and explored the large dust, debris and decaying area with side rooms. I received the impression prisoners were given minimal care and exposed to inmates suffering from tuberculosis to pneumonia, not mention victims of prison violence. Starvation was an issue for healthier patients who often stole a weaker person's meal. While walking in a back area, an older man clearly asked, "Can you help me" and before you ask I was alone, and the only other people present were women exploring the entrance. My fully charged digital camera and Moira's cell phone drained. Examination of photos reveals a shadow figure by the entrance unnoticed in first photo review.

The first-floor west cell block was next. I walked into the immense shower area which accommodated the prison population. This area left me feeling uncomfortable so after a quick walk through, I left. My research later turned up that a man was hung here.

The Hole
Solitary Confinement or the "Hole" was designed with 20 cells max making it ill equipped to handle the general population which averaged in the thousands. So, when in 1957, 120 inmates were sentenced to 30 days after rioting, not only was it overcrowded, but tempers ran hot causing violence and the area was infested with rats and insects. There was a hanging, Officer Frank Hanger (yes, that was really his name) died here in 1932 after being beaten to death by a prisoner, and two men went into a cell but only one left, the other was found dead under the bunk.
Other haunted areas included:
•
The guard tower ghost pushes people up or down steep and rickety steps
•
The basement, while off limits, has activity dating back to 1886 when guards tortured and/or beat prisoners here
•
A pond by the gates is said to be haunted by two brawling male spirits

The prison was ordered closed after inmates sued in a case called Boyd Consent Decree citing inhuman conditions and overcrowding. They won, and the judge ordered the prison empty by December 1986. This was delayed due to constructions of a new prison, but it officially closed in 1990. The Reform Preservation Society created a tourist program to preserve prison thru proceeds. They offer day tours as well as paranormal for those brave enough be in this haunted location after dark.
I was happy to check this location off my bucket list of famous haunted sites to visit and even more excited I got to share the experience with
Psychic Moira!
CLICK HERE
to explore the other stops I've made on my Paranormal Road Trip.
Below are a few more of the memorable photos we captured during our visit including a possible ghost in the final image.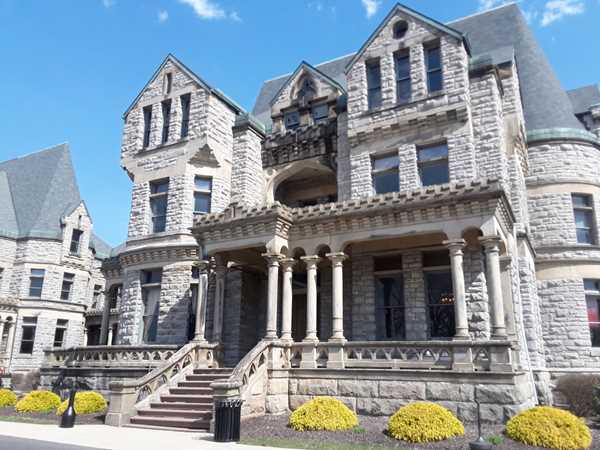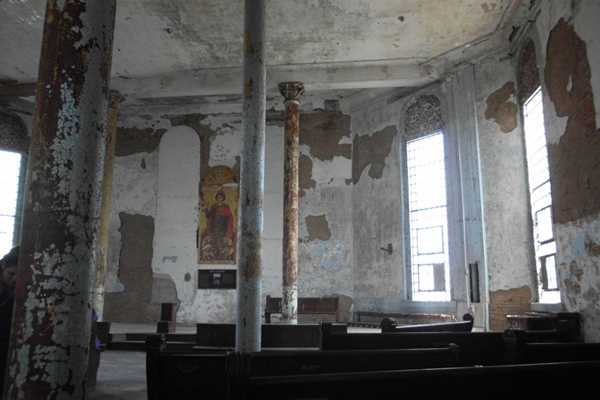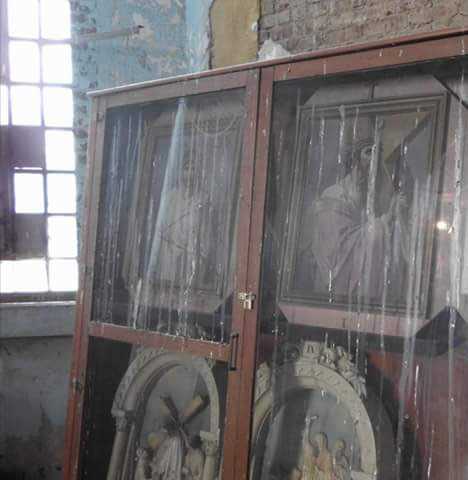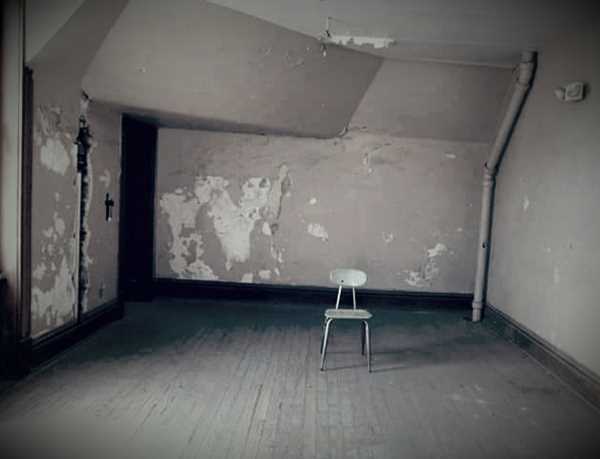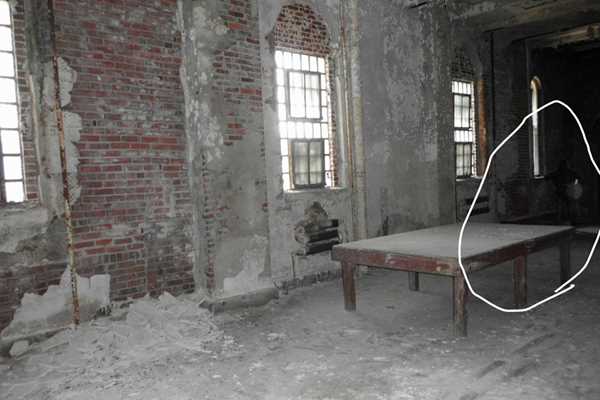 Share This Page
---
Leave A Comment
You must be logged in to leave a comment. click here to login
Comments