Paranormal Road Trip - Ghost Hunting at Gettysburg
Published Date 10/25/2019
Category: Psychic Topics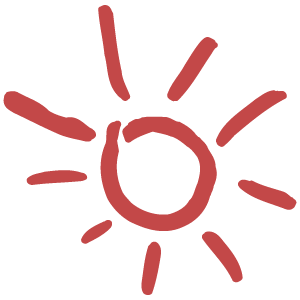 by Cheryl
-Customer Care Specialist

Back in 2016, Psychic Source introduced you to Cheryl, one of Psychic Source's own Customer Care Specialists who also happens to be an avid Ghost Hunter. If you missed her story, catch up here. Earlier this year, Cheryl took another road trip to visit a new haunted location, this time it was the historic town of Gettysburg, PA located near the border between Pennsylvania and Maryland. Travel along with Cheryl (and her friends) as she shares the rich history and experiences found in this location known for their paranormal encounters.
Fought from July 1-3, 1863, the Battle of Gettysburg ensured this town became one of America's most historically haunted towns. While many places saw battles over the 4-year war, the town of Gettysburg was the only battle to have a civilian killed by sharpshooter's gunshot. When the battle ceased July 4th, 1863,
20-year-old Jennie Wade was laid to rest.
The confederates abandoned Gettysburg and the town was left scarred and in tatters after the military withdraw.

Today, former battle sites are government owned parks opened from 6AM-10PM with a road located behind the East Cemetery Hill accessing different sites during a driving tour. By either driving the grounds yourself, or taking a bus tour, you'll pass monuments erected along the landscape memorializing the battle fought 156 years ago. If you're daring, climb to the top of Pennsylvania State Monument for the panoramic view of endless fields that were once witness to a bloody battle complete with men screaming in pain and soldiers burying killed friends.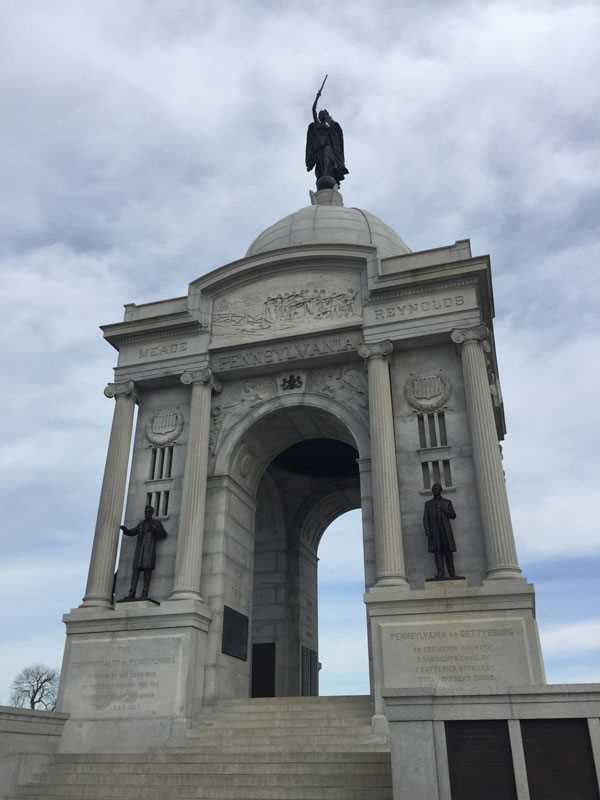 Paranormal activity I encountered alone and with my friends in and around Gettysburg, PA include the tales below:

Antique Mall at Farnsworth Inn
Upon entering this location, my Ovilus (a dictionary loaded device which speaks words selected by spirits to convey messages) which was turned off, turns on in my bag! A friend called out, "Cheryl your bag is talking" I replied laughing, "I know!" I later inquired at the front counter asking if equipment often turned itself on in this location, they confirmed it did.

Shriver House Museum
Next we visited the historical home of George Shriver. Back in 1860s, he had converted his cellar into a Saloon and an area of the backyard into a Ten-Pin Alley, aka a bowling alley! The Civil War arrived before his business opened and George enlisted. As Confederates approach the town in June of 1863, his wife Hettie fled with her daughters and Tillie, a neighbors' daughter, to her parent's farm outside of town where they remained until the battle ended.
Upon returning, Tillie Pierce reunited with her family and as an adult wrote memoir about experience. Meanwhile, Hettie discovered the pantry raided, personal items stolen, and that their cellar had been used as makeshift hospital by soldiers. Sadly, George died at the Andersonville Prison Camp.

In the present time, this house was the scene of my next unexplained encounter. Upon entering, the only other person besides my friend and I visible was a female neighbor, so imagine my shock hearing a male speaking close to us with our own ears! At first, we wondered if it was just a man's voice that carried from another room. But that idea was scrapped after we heard it again behind us near a tree. Unfortunately, we never discovered his purpose, but I'll attempt contact again in the future.

East Cemetery Hill
Up next, I toured East Cemetery Hill, a former battlefield that borders a shared parking lot of the 1863 Inn of Gettysburg, the Jenny Wade House, and a Visitor center. The location offers monuments and stationary cannons. At its highest point, it overlooks a road that travels through the battlefields below.
My friend Kym and I toured during day and while talking near a cannon on the lower level, I captured an EVP of a male insulting us. We were alone at time. Evps are mysterious things since you never know what you'll find until leaving the location and reviewing the recording. For the record, being called the name of a female dog isn't that insulting.

Later, we did a livestream to further communicate with the spirits. We used a variety of meters, props, and recorders to capture our findings. Kym suggested allowing spirit to communicate by touching an item that is light activated. Seeing light would mean Yes and no light would be a No response. Our 20-minute session revealed the spirit was a male in his mid-30 who survived to have a family and returned to the battlefield after his death.

When answers got slower arriving, we asked, "Do you want us to leave" and got an immediate yes. We packed up our equipment, using our flashlights to guide our way to the parking lot. During the walk, we felt as if a trooper was following behind us, but obviously there were no men present! The feeling disappeared upon stepping on the parking lot.

I returned to visit again a few months ago with a group of friends this time. We did a ceremonial offering to the spirits before leaving town after our 3-day visit. We had food and drinks and Joni, one of my friends, thanked the spirits of Gettysburg for their interaction. Upon returning home, she later revealed to me she felt that same escort off the property after our ceremony! That sort of validation is why I love what I do!

1863 Inn of Gettysburg
The 1863 Inn of Gettysburg was the final stop I would like to explore. A little history first. The land was formally an open field surrounding the Wade House in 1863 where soldiers camped during war. Today it's a close neighbor with the Jennie Wade House.
Check out my article for more on the
Jennie Wade House
(coming on 10/26). Its location helped ensure the hotel as a popular overnight destination for paranormal investigators since it is haunted. Upon booking, I had requested haunted rooms and while our rooms were on the opposite sides of the hotel away from Wade House, we still had activity!

My friends Joni and Bart saw had a visit with a female spirit that they communicated with. In their room a digital clock radio played static without any alarm turning on. She turned it off but an hour later, it came back on. While hanging out in Joni's room I heard noise in empty bathroom. My investigation discovered the faucet was running. I asked Bart, the last person in there if he left the water on, but he said no. Shrugging, I couldn't explain this finding, so I turned off the water and we resumed our conversation.
Joni and Bart stayed at the hotel while my other friends Kym, Maryann, and I did an investigation with
Battlefield Paranormal Excursions
. We experienced a smoke alarm going off for no reason. Joni called the front desk who sent up maintenance and he was unable to explain the incident. He also shared that the entire evening he had been receiving a series of confusing calls similar to our and his walkie had strange static all night,
all of which we blamed on ghosts.
Not convinced it wasn't something important, Joni decided to mention the bathroom faucet to the gentleman. He told us "Oh, that's just George" which lead us to ask, "Who is George?". The answer "We didn't have a name for him, so we picked George, he's active around the hotel." Well there you have it, the water in the bathroom sink was a sign after all. Nice to meet you George.

The events my friends and I experienced are just a few of the many reasons why investigators near and far continue to return to Gettysburg, PA to observe its rich history and famous paranormal activity.

CLICK HERE
to explore the other stops I've made on my Paranormal Road Trip.
Below are more of my favorite photos I captured during my visit to historic Gettysburg, PA.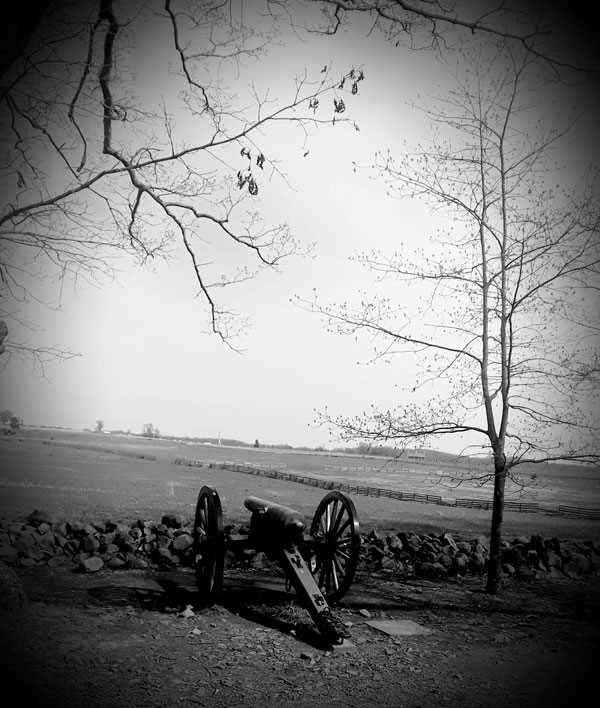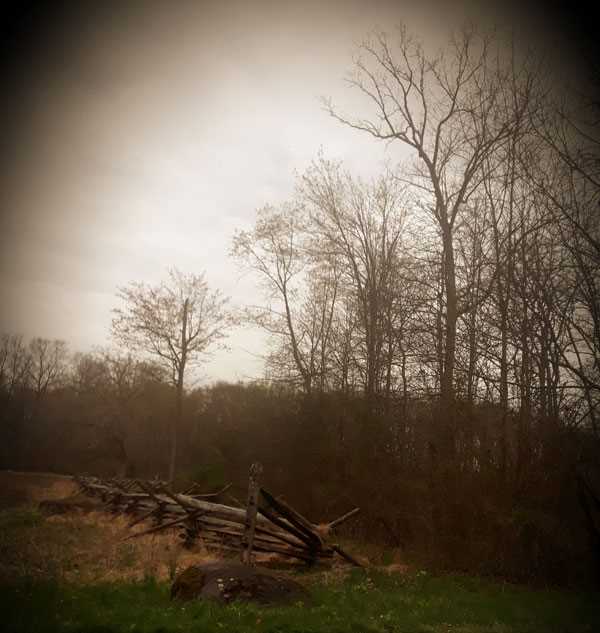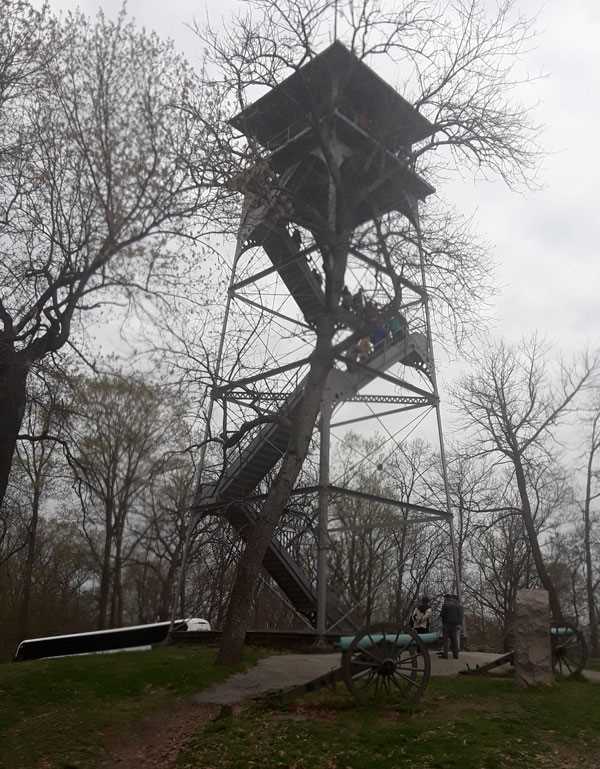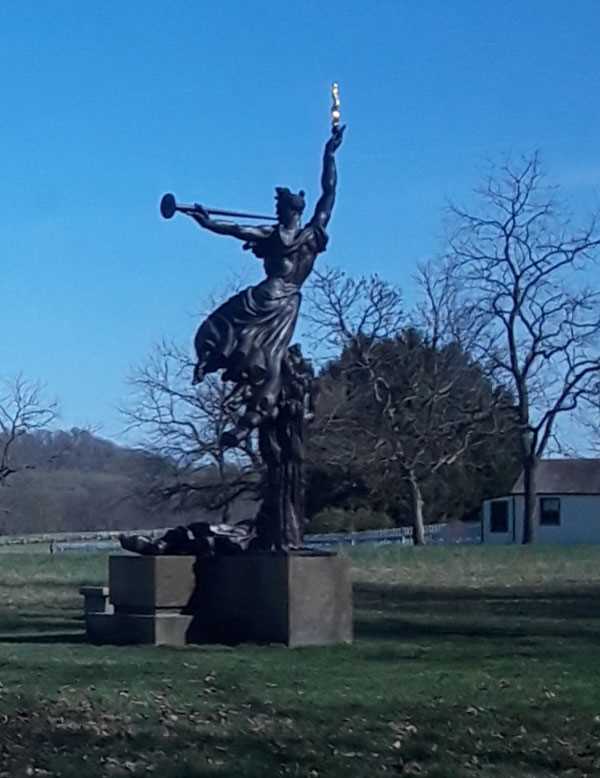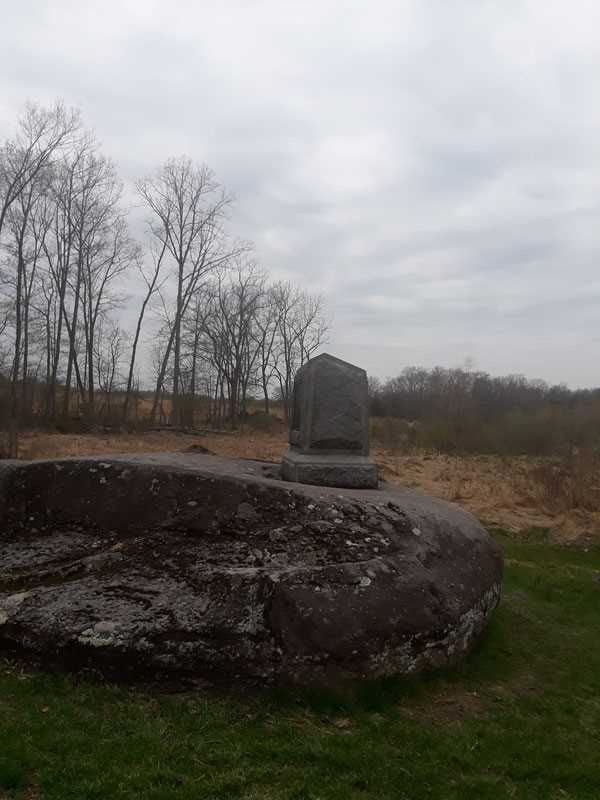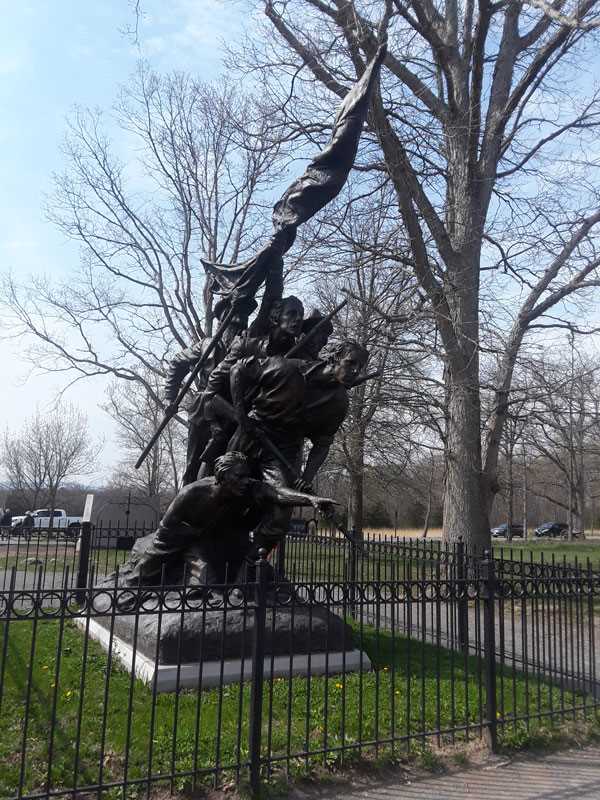 Share This Page
---
Leave A Comment
You must be logged in to leave a comment. click here to login
Comments