---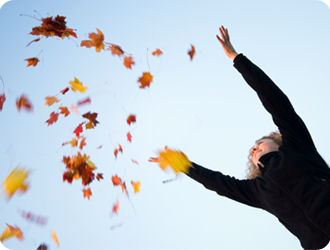 One of our community members, Debra, shared her beautiful story of change. Let us know what you think!

This is my change, growth and personal triumph of my life in the year of 1998. The changes started in March 12th, I remember it was on a monday. The man I had dated for about 3 years, I met him after my husband died in March of 1995. We had spent the weekend together and kissed him bye for the day, as we both had to go to work. I never saw him again. That evening, his brother called me around 7pm and told me he had died. He had gone to work and had a major heart attack and did not survive. My heart sank. I could not believe this has happened to me again. I was stunned. Deeply sad.
Life goes on no matter what has happened to you or to anyone in your life. I was doing well after his death and my husbands death too. I was going to work, come home, do whatever you do to take care of myself and my home. I had no children and still do not, but I had a siamese cat. He was given to me by my husband and it kept me company. I lived close by to family members and always kept in touch.
Again, my life was going smoothly till July of that year came about. I always loved that month because my birthday is on the 8th and my mothers was on the 9th. We always celebrated our birthdays together. Well, on July the 5th, I was in a car wreck, a lady pulled out on me and I hit her. No major life threatening medical issues after the wreck. On July 12th my father died. I knew he was ill and I knew he was not gonna live much longer. It was his time to cross over. I accepted his death and his funeral. I continued working, coming home and taking care of myself. July 25, 1998, I know it was a Saturday I was talking to my brother who lives in another state. I was sitting on the deck and swinging on a beautiful day and talking to him. All I can really remember is my oldest sister came to see me and she asked me how I was and she said we are going to the hospital. I remember bits and pieces of the illness I had. I had a brain anurysem which caused me to have a stroke.
The doctor told my family members I had a 50-50 chance to live. I could not speak, the stoke hit the left side of my brain in the area that affects your speach. The anurysem was also in an area of my brain that made it difficult to detect. Eventually, it was found and the neuro surgeon used a small piece of titanium to stop the bleeding. When my skull was put back together there is a sunken area (about 3" long) and, obvious when I pull my hair back off my forehead. Oh well, it could have been worse. I came through the brain surgery very well, the hard part was to get my speech back. When I was released from the hospital, I was taken to a rehabilitation hospital and had a speech therapist who helped me to regain my speech, other therapists to teach me how to cook, finding phone numbers and calling numbers, reconcilation of a bank account and numerous other tasks to be able to do again to live alone.
Many changes were made after my illness. I lost my job, could not work again. My doctor would not let me drive but, I was never really depressed or negative about the outcome. Eventually, I regained all the issues that changed my life. I grew to be more optimistic and learned to triumph all my personal adventures.
I feel like I have been blessed and I continue to see the good of all bad days or I should I say that specific year!
My siamese cat (his name was Freeway), died October 1998.


Change can be hard and going it alone can be even harder! Remember that your strength comes from within and guidance from a gifted Psychic is a phone call away!


Share This Page
---
Leave A Comment
You must be logged in to leave a comment. click here to login
Comments