Numerology Forecast for 2014: The 7 Year by Psychic Suzi
Published Date 2/4/2014
Category: Psychic Topics
---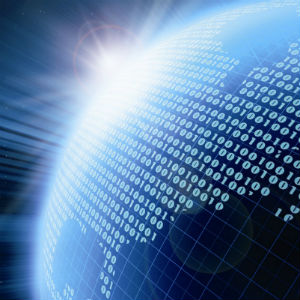 When you add each number in 2014, it adds up to be seven—the year for the global/world energy. It's an intriguing, unique, deeply inquisitive and transformative vibration. Many people will push deep to grow and transcend unresolved issues with wonderful light bulb moments to light the way. These precious moments of inspiration/realization could release many from old limited perspectives to bloom into their authentic self. The higher self will ignite, allowing the truth of who you are to bloom and help reveal the gift you came into this life with. Dare to believe; trust in your personal truth and watch the magic happen.
The Global Village
The world continues to purge stagnant/corrupt systems and rebuild from the deep inner core. Balancing the books continues from ancient karmic lessons between countries to the worldwide banking system. Legal negotiations continue on a long, winding road. Mid-summer brings flickers of sunlight but the greatest progress still awaits us in 2015/2016. There will not be great economic changes but at least there won't be economic collapse. Patience and time help heal old wounds.
The Arts/Entertainment
Under the special number seven, the sci-fi world will leap forward with fascinating writers/books. The movie industry will produce blockbuster films tied to time travel and subjects that lie beyond human touch. The fashion industry will reveal super chic dazzling garments touched with romantic stardust. Celebrities will be honored for not only their old world glamour/style, but for their active work in humanitarian causes. Also, celebrity relationships will receive more publicity for breakups and makeups over the year.
USA and the President
President Obama in a personal number nine year (related to human causes) has tried to change/improve the overall quality of life for the people but has struggled deeply. He moves into a number one year on his birthday (August 2014) helping to release some of the undertow and get better grasp on his goals. As the world is in a number seven, he slowly moves forward. He must be careful of things that are out of sight that tripped him up before. America is in a number eight year (power/business) until July, so there will be delays in getting money matters sorted out. But as the country rolls into a number nine year on 7/4/2014, laws for the people grow more balanced for better harmony in the future.
The Outer Limits/Space and Spirituality
In the spiritual realm be prepared for UFO sightings and some amazing dreams and visions. Intuitive moments could surprise many. Keep a journal to help guide you and reflect on how far you've come. This energy will bring breakthroughs in the space race as other countries (Russia, China, India, and others) step up their programs. Watch for Richard Bronson's first commercial space liner leap forward. Lastly, don't be surprised if the Mars Rover sends back some curious information... maybe he'll discover E.T.'s condos on Mars. Stay tuned!
Happy travels everyone.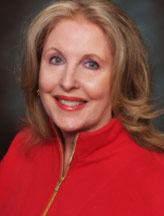 By Suzi x8046

Share This Page
---
Leave A Comment
You must be logged in to leave a comment. click here to login
Comments