---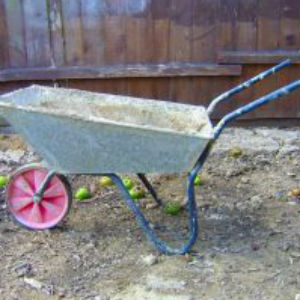 I was constantly aware of this "psychic ability," but before I really knew what to do with it, I found myself interrupted while gardening one summer morning.

No one was around me—or so I thought. I placed my hands in the dirt and packed more of that brown, wet, wormy stuff around my plant but I kept finding myself looking up to my left. This went on for about half an hour.

I finally said, "Yes?" out loud even though no one was around. "I hear you! I even sort of SEE you. But who the heck are ya? And what am I supposed to do for you?"

Immediately, I heard in my mind, "Jimmy" and "Can you talk to my wife please?" By impulse, I agreed. I had no idea what I agreed to, but I felt as if "Jimmy" meant business and probably wasn't going to let me garden until I at least acknowledged him.

I went into my home and sent out an email to the only four people who knew of my "sensitive side" (and seemed to still love me for it). In the email, I explained my new friend's name, what he looked like, the fact he had a walking cane (on Earth at least he used one) and other details. One thing he also showed me was a vision of myself driving an SUV, not paying attention, veering into traffic and then–that was it. I woke back up from my strange daydream.

Three of the email recipients responded back to me right away, none knowing who Jimmy was or could have been. It wasn't until a few hours later I received a text from the last recipient (my step-mother) stating, "Hey, the guy your father bought his motorcycle from was named Jimmy and he used a cane. Died by suicide a year or two ago. I think he was driving a small car though."

That not only settled into my bones as a chilly spell but was also very ironic being that I was involved in a suicide prevention rally that coming weekend! This was all making sense to me now. Jimmy knew I was connected to the rally–I was connected to him through my father. I got it!

Then came the hard part. I needed to contact his wife. I sat with my father first and discussed it with him. Naturally, his concern was if it was really Jimmy. In my bones and my soul, I absolutely knew it was. It's always difficult to explain to anyone why I know; I just feel it.

I found Jimmy's wife Sarah on Facebook and messaged her with a quick note of who I am, the usual "I know this sounds strange, but…" and asked her to contact me on my cell if ever or when she felt comfortable to do so.

Within 5 minutes, you'll never guess what happened...


Want to know the rest? Check back tomorrow on PsychicSource.com!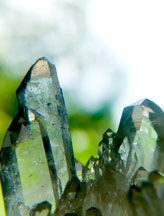 by Laney Marie x7598
Updated 12/16/13: Read part II here!
Share This Page
---
Leave A Comment
You must be logged in to leave a comment. click here to login
Comments