My SPCA Adoption: The Most Precious Pup by Psychic Stella
Published Date 6/26/2013
Category: Psychic Topics
---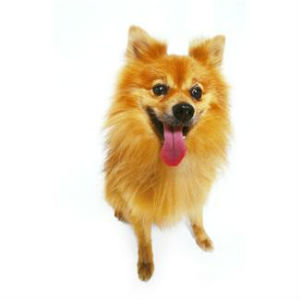 I have recently adopted Amos from the SPCA in May. Originally, the SPCA volunteer named him Mars. When I first laid eyes on him, I knew his name was going to be Amos (an acronym for Amazing Miracle of the Saints). He's a two-year-old Pomeranian weighing 6 1/2 lbs., is black and tan, and looks like a fox with very dark eyes. He is just precious. The minute I laid eyes on him on the SPCA website, I knew he was mine!

I attended the fund raiser at the Christian church here in Tyler, TX as the SPCA volunteer invited me to come and see him. My son and I spent an hour with him, left to eat lunch, returned and spent another 30 minutes with him. We made one final run to see him just as the SPCA volunteer was getting ready to load him up to go back to his foster parents. I picked him up and when I put him back down, he started whimpering! I knew right then and there that I had to have him! The volunteers kept telling me there were other applicants, but even if 100 other people wanted him, he was mine. Finally, after a home visit and jumping through a million other hoops, I was presented with him. He's been the center of our world ever since. I just felt an immediate soul connection to Amos and wouldn't take no for an answer!
He's the best little man there ever was. He barks once when he wants to go potty or if he drank all his water and needs more. When someone passes by, the one bark comes into effect again! He lays under my desk when I'm signed on-line and doesn't move. In fact, it only took two days for him to learn my on-line schedule (routine) and he always beats me to my desk. He barks that one bark to let me know I'd better get my legs moving in his direction!
Amos was born with his back legs deformed. He cannot straighten them all the way out and they barely touch the ground. However, he runs, climbs stairs, jumps off the bed or couch and keeps up with whatever any other doggie can do. He does tire more quickly and takes a nap after lunch every day.

Amos also puts the broadest grin ever on my face every day—he's so comical! I don't think he was used to playing with toys, because it took him over a week to notice them. He has a stuffed, rainbow colored monkey that is all the colors of the rainbow that he tosses around and shakes all the time! It's so fun to see him act like he's truly home and not nervous or apprehensive any longer.
I truly feel that the SPCA fur kids really do appreciate a good home and the love they receive. In turn, they give you 100% unconditional love. These precious fur kids aim to please every time!!!!
Better run to your local SPCA if you're looking for your next best friend that wears the same color fur coat every day! You'll know you could never make a better choice. Pat yourself on the back and then head to your SPCA. No telling what surprises your fur kid is going to have in store for you!
Blessings to all of Mother Nature's fur kids.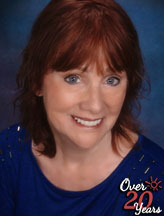 by Stella x7343

Psychic Source has partnered with a local SPCA.

Our psychics are giving readings to pets in need of adoption. Learn these pets' stories and how you can help. Every Wednesday, check out the Delaware County SPCA for summaries of the readings.
Share This Page
---
Leave A Comment
You must be logged in to leave a comment. click here to login
Comments