Mourning the Passing of Psychic Advisor Daniel x8343
Published Date 2/27/2015
Category: Psychic Topics
---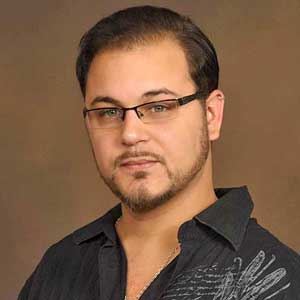 It is with great sadness that Psychic Source says farewell to one of our own. Psychic Advisor Daniel passed away suddenly, taken from us far too soon.

Raised in the South, Daniel loved the warm weather that surrounded him, allowing him to connect with nature and spirit at a very young age. He excelled in his academics receiving numerous awards and recognition, even being voted "Most Likely to Succeed" by his classmates. He also developed an interest in numbers, which led to his study and practice of numerology at a later age.

Daniel was not into "material things" like so many kids his age, but rather he sought a higher level of learning. His family remembers that Daniel understood so much and put things together on a level beyond anything they had ever seen before. He eventually turned these passions into a book that was published, and Daniel used his gifts to help others as a Psychic Advisor.

Working with Daniel was a truly unforgettable experience. "Whenever Daniel called, it was always more than just talking about work, it was like catching up with an old friend. He had a way to remember the little things you told him, you could tell he really cared about you," recalls a Psychic Source Staff Member. "Daniel's birthday is exactly 6 months apart from mine and he always told me that we were "Twin Flames." Everyone at Psychic Source is heartbroken to learn of his passing, he will be missed very much."

The customers who had the privilege of receiving a reading from Daniel were the lucky ones. Daniel prepared for readings by performing a cleansing ritual to insure he would be completely focused on the voice on the telephone. And it showed.

Take a look at just a few of the many positive reviews left for Daniel over the 3-1/2 years he worked for Psychic Source.

"Love Daniel! He's got a sense of humor that puts you at ease." – adnak819
"Daniel is dynamic and tuned into my life instantly. He plugged right into my situations with enthusiasm and interest and got answers for me right away. A gem." – Marianne
"Best choice I ever made was to call Daniel. Truly gifted and caring." – Kat525
"I was beyond impressed with Daniel! He was spot on about details I did not give him! They were details only I could have known! Blessing to you Daniel!" – sarahlee2311

Daniel's readings came naturally and it became obvious to his customers that a reading from Daniel was going to be special. One of Daniel's customers, Marilyn, reflected back on a reading from 2013 that was something to remember:

"Daniel "got me" right away. He was naturally drawn to my energy and what is going on around me more than anyone I have ever spoken to. He was right on! He could tell me things about me and my past that no one else ever has. He was 100% right about the people around me and what I was feeling. Daniel is the real deal and the best kept secret going here. I am so glad I found him. Thank you for such a great connection."

Daniel loved helping people and was pleased knowing that the work he did made a difference in the lives of others. The staff at Psychic Source mourns his loss and will never forget the impact he left behind in his time with us.

We leave you with these words that really capture what it was like to have been fortunate enough to have gotten to know Daniel. May he Rest in Peace.

A spirit so immense

A soul so evolved

It can no longer be contained on earth

And though he is gone from you and me

He soars with the eagles

Blessed Be
Share This Page
---
Leave A Comment
You must be logged in to leave a comment. click here to login
Comments