---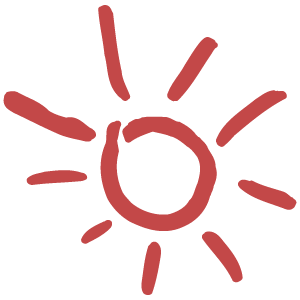 The days are officially longer and a new season has burst forth. It's officially spring! Longer days let us get more done and the warmer weather brings spring cleaning to the forefront of our minds. Use the extra sunlight to spruce up dis-organized closets and drawers, clean out garages and basements and make space for new interests in your life. Not sure where to begin? Here are a few tips on how to get started Spring Cleaning your Life to make way for your future!
De-cluttering your Home
This may be one of the most important areas to start your spring cleaning. Your home is an escape, an inviting place where you come to relax. It should be kept cozy and full of space to breathe and rest easy. By clearing away areas that tend to collect clutter, you give your home a good vibe. Make piles of coupons, put loose papers in folders, and try to always keep things in their proper place. Let chaos know it doesn't live here!
If you've not used it in 5 years…
Let it go! Holding onto items that you no longer have a purpose for not only clutters your home, it can settle into your subconscious. Letting go can be difficult, but it can also be liberating! If you don't want to throw it out, give it to a local consignment shop, try selling it at a garage sale, or put it on your curb with a 'FREE!' sign.
Sweep it away!
Now that your house is organized and free of clutter, break out the cleaning supplies, crank up your favorite music and make your home, office, car shine! Dust, dirt and debris from winter creeps into cracks and corners, making your space feel dingy. Now is the time to roll up your sleeves! There's something very therapeutic about good old fashion elbow grease and after you're done you will have a space that is open and inviting.
Spring Forward
The clutter & dust have been removed…now you can spring forth into new ventures! After you're done your spring cleaning, work on moving towards new goals, tasks or hobbies. Make a list of things you'd like to try or accomplish in the next few months. Start small, listing attainable goals: 1. Make a new recipe 1 time a week 2. Turn off the tv. 30 minutes earlier and read 3. Find 20 minutes a day to meditate Little changes often make the most difference, so embrace the new season of you! For more insight into how you can spring into the new season, call a Psychic Source Advisor. Happy Spring!
Share This Page
---
Leave A Comment
You must be logged in to leave a comment. click here to login
Comments