How to Ground Yourself After Connecting With The Other Side by Psychic Hope
Date 10/12/2022
Explore More: Psychic Medium Self-Care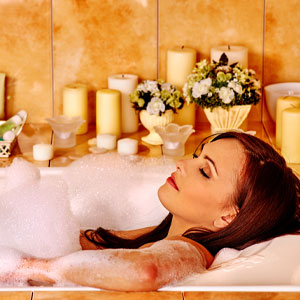 Last year, I wrote my first article on, "How A Psychic Medium Connects to the Other Side." From there, I spoke on how I communicated with the other side and being an interpreter for the living to connect with their loved ones, angels, spirit guides, and pets. 
I have been blessed with the gift of mediumship. With that said, my gift has responsibilities of how I take care of my mind, body, and soul, especially if I am going to be a positive vessel of love and an inspirational force to make a difference in people's lives. 
When I connect to the other side, I need to always ground my energy before entering what I call, "connecting to the grid." Many mediums have different names of how they connect, such as, the quantum field, the astral realm, or just the other side. With mediumship, it is a different frequency or vibration of how to connect than just doing a general Tarot card reading for example.
When I ground my energy, I make sure that I sage my workspace, light a candle (color of the candle depends on the mood), and meditate on my chakras to open the portal to the other side with a protective, white light surrounding my body. Plus, I use crystals when I channel, such as black onyx, white selenite, and amethyst to create an additional energy grid as a natural, psychic defense to protect my energy. Now, here is how I ground myself after connecting with the other side:
Body and Mind
As a psychic medium, I need to keep my body and mind in check. I need be aware of the amount of energy that I take on from my clients on the physical realm and from the other side when channeling spirits. It does not matter how many clients I have… I must always find a way to release and bless the energy that I take on, so it does not cause physical manifestations, such as inflammation on my body, to develop additional stress or medical conditions. Believe it or not, the energy can weigh on a medium's organs and cause fatigue and sleep issues.
In releasing the energy, it is good to do some meditation with prayers/affirmations and breathing exercises to re-ground the chakras and ease the mind for 10-30 minutes. When meditating, I include some relaxing music in the background. Also, I have taken walks around my neighborhood to re-ground myself with Mother Earth or soak in a hot bath with Himalayan salt that's infused with lavender, eucalyptus, or jasmine oil.
Lastly, it is good to have a balanced diet when channeling. Eat healthier foods to provide that nutritional boost. Staying away from snacking on unhealthy, processed foods. Get enough sleep and drink plenty of water. It is all about the right balance. 
Physical Workspace
It is essential to cleanse your workspace with sage or burning the incense of your choice. I also light any candle to help and pray in closing the portal of energy with love and peace.
Plus, it good to recharge your crystals, if you use any, and put them in the window for the moon to charge them up again. If anyone is interested in learning crystals and their functions, please check out the extensive Psychic Source Crystal Guide.
Your Spirit
It is wise to keep your spirit in check with good practices for your peace of mind. It is important to have different physical and spiritual outlets. As for me, I love getting body massages with reiki and reflexology to release the tension from my body. A spa day is a girl's best friend! I attend church/spiritual services. I love trying different meditations, such as incorporating yoga or tai chi into my routine. I enjoy going to women's retreats and taking my spontaneous road trips to help uplift and recharge my spirit and stay in a positive mindset. Overall, be creative of what works for you.
My spirit is my sacred temple to keep in harmony. This is my spiritual responsibility. One of my higher purposes is be at service for people. It is all about SELF-LOVE and BALANCE.
Every medium has his or her ways of grounding themselves after connecting on the other side. For the most part, there are many similarities in what I mentioned in this article of how I ground myself after channeling that other mediums incorporate into their daily practices.
Connecting to the other side is an adventure. There is never a dull moment. When I connect to the spirits, I say, "Take a ticket." Who's up next?
Blessings with Peace, Love, and Light,
Hope

Get a Reading with Hope x3496

Hope has been guiding people with her healing modalities as an intuitive empath, psychic medium, reiki practitioner, empowerment life coach and much more. She inspires people in areas of improving love, career, business, spirituality, self-confidence, and over-coming fears. Hope is your compassionate listener and cheerleader. She has 25 years of legal and government experience. She has a diverse background working as a paralegal in different areas of law and earned a degree in Government and Public Policy. She has worked for law firms and state and federal governments. She also once enjoyed working as an event coordinator.