How to Get the Most Out of Your Psychic Reading by Psychic Source
Published Date 10/5/2013
Category: Psychic Topics
---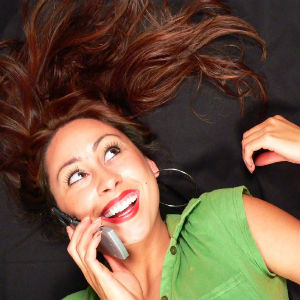 Psychic readings can be used for all sorts of things like coping with loss, looking for direction in life, and solving all sorts of other problems. However, you only have limited time with a psychic, so you need to do what you can to get the most out of it. Take a look at these five ways to prepare and handle your psychic reading effectively.

Take the Reading Seriously
Lots of people walk into a psychic reading skeptical about the powers of the psychic. This is a bad idea because it sets the mood negatively from the beginning. If you play "stump the psychic," this only wastes your time and frustrates the psychic because he or she will have a hard time connecting with you. It's natural to feel a little uncomfortable at first, but you should work to connect with your psychic to get the most out of your reading.

Prepare a List of Questions Beforehand
Some people don't really know what they want out of their psychic reading, and that's fine. However, preparing some questions beforehand can help the reading move more smoothly from the beginning. You don't even need to have a lot of questions. Two or three will help you get the most out of your psychic reading and also leave room for things to move in unexpected directions. Sometimes a psychic will even allow you to submit a list of questions beforehand so he or she can prepare to connect with you in the best way possible.

Take Notes During the Reading
It might be hard to remember everything that your psychic said once you're done with your reading, so make sure to take notes along the way, especially if speaking to a
phone psychic
. You don't have to write everything, just anything that you think is important or that will help you later. It's as simple as having a piece of paper and pencil ready.

Try Out Different Psychics Before You Commit to One
There are several different types of psychics and each individual psychic has different powers. This is why it's a good idea to try out a few different psychics before you choose one to use routinely. Using the same psychic over and over again is a good idea because you don't have to start from the beginning every time — you have already built a connection. This helps you get the most out of your readings.

Carefully Choose the Time and Place
Live psychic readings
present a different dynamic than phone readings or online readings. All have their advantages and disadvantages, but the most important thing, is to form a good connection with your psychic and be comfortable. Choose a time and place that puts you at ease so your reading can go smoothly.

These are just a few of the ways to get the most out of your psychic reading. Remember, a little preparation goes a long way and will help your psychic connect to you faster.
Share This Page
---
Leave A Comment
You must be logged in to leave a comment. click here to login
Comments