How can I tell if my loved one who is passed is near?
Published Date 10/31/2012
Category: Psychic Topics
---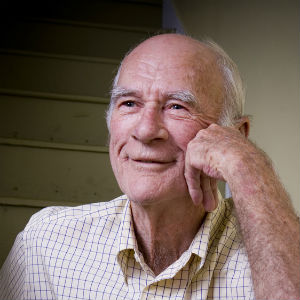 When I was a very young child my mom divorced my dad, and about two years later she met a wonderful man. They fell in love and got married. What a great man he was! He loved us like his own. He helped us with our homework, transported us to places we needed to go, and he financially and emotionally supported us. He always told me he would give me a penny for my thoughts and at that time he would pull all of the pennies out of his pocket and hand them to me. I saved each penny he gave me and over time I ended up with hundreds of dollars. As my siblings and myself became parents he became the best grandpa ever. He supported my children's interests, went to their games and functions, and taught them a lot of great things. I was a single parent so this was a great blessing.
He passed away when my kids were pre-teens. What an impact that had on us. During the funeral the song "One Day at a Time" was sung. I had been playing a cassette of this song on my stereo before the funeral. After the funeral we went home and were all sitting in the living room very silent. All of a sudden the stereo came on all by itself and played that song from beginning to end and then shut off. We were speechless. We knew grandpa was there.
The next weeks were tough, but our lives were busy. I would take the girls to their baseball games and the fields were close to the cemetery. We would drive right by his grave on the side road to the game and without fail, would yell out to him through our open windows "Get in Grandpa!" One day my youngest daughter (not the best hitter) was up to bat. My kids and I yelled out "Grandpa hit!" When the ball hit the bat we could not believe our eyes-- the ball went sailing past everyone in the outfield and hit the fence! One day on the way to the ball field it was raining outside so we did not have the windows rolled down and when we drove by his grave the window rolled down on its own. Wow, what and amazing experience to witness such a spiritual connection from the other side! We were already a spiritual family so we recognized these blessed events as they unfolded.
I dream about him often and he communicates with me that way. When I look down and find a penny I know it is a sign from him, and believe me I find lots of pennies! Sometimes I smell certain scents even though I am not around these things at the time. He always swore by Ivory Soap and I do not use that kind of soap but I often smell it. Other things like the smell of fresh bread from the oven, simmering soup, and pumpkin pie are there without explanation. He used to hide one of my shoes and often I find my shoes in two different rooms.
There are times when I do not feel him near, and I know he must be saving his energy for important times to communicate. For those of you who were close to a loved one that has passed and are not sure if they are around or you do not feel them, just open your eyes and look around for signs. Once you tune in to those signs you will start developing a sense of awareness. Look for things like: seeing a lot of things that are their favorite color, craving their favorite food, certain scents, even the lights flickering can be a sign. You may even call a Psychic Medium that can pick up signs and help you recognize how to tell when they are around you or what message they want to convey. Once you connect with them it will be one of the greatest feelings of all. It will give you a sense of closeness to them.
You will know they have a message for you when you are thinking about them more, dreaming of them, or all of the signs of them become stronger. Sometimes the message is just a simple hello and to let you know they are there. They can warn you of danger or just inform you of something they want you to know. Listen to the thoughts you have when you see these signs and pay close attention to your dreams. Meditate and see what that can bring. It is easier to channel their energy through your state of mind at rest whether it be sleeping or meditation. What a blessed experience!
by Pixie x8117
Share This Page
---
Leave A Comment
You must be logged in to leave a comment. click here to login
Comments