Ghost Stories with Psychic Renee Marie - Week 2: The Menger Hotel, San Antonio, TX
Published Date 10/10/2017
Category: Psychic Topics
---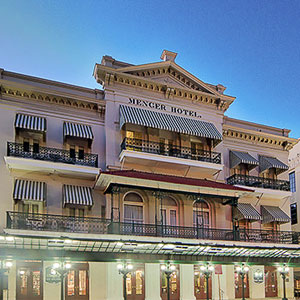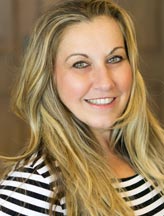 Get a Reading with Renee Marie x8632
Welcome back to my 4-part series detailing some of my Ghost Story Adventures. Each week, I will take you with me as I reflect on one of my encounters and share some of the unbelievable things I witnessed firsthand.

The Menger Hotel located in San Antonio, TX was built in 1859 and sits across from the Alamo. It's a beautiful building with lots of architectural features as well as a 3-story Victorian Lobby. It's also filled with many spirits that haunt the hotel and they are not people or camera shy.

After living in New York for a while, we had decided to leave Long Island and try something new, so in September 2005 we closed on our new home in Texas. I booked the Menger Hotel this time knowing it was haunted with a coworker that I was friends with to stay the night before we went to see my new home as there was no furniture yet in the house.

As my friend who I will call "CC" and I walked up to The Menger Hotel the pictures that are on the website really do not do it any justice. It's a beautiful historic building.

As we were checking in we asked the receptionist about the ghosts that haunt the hotel. One of the young women behind the counter was more than happy to tell us about the history of the hotel as well as the so called hot spots for the ghosts and spirits to be most seen. We decided since it was still very early we were going to put our things in the room and walk about the hotel. No weird or strange feeling so far.

We ventured down to the lobby and looked up at the three stories above us. You could see all the floors as it has black railing with the rooms mostly facing out in the lobby, a very open feel. I decided to sit in one of the chairs as I was drawn to it, but when I did, I quickly jumped up. I felt that I sat on a spirit's lap. It was a very strange cold feeling. It felt to me that is was an older woman that was in the chair, but I did not see anything.

We passed the reception area and I asked if there were any reports of a women that sits in one of the lobby chairs. To confirm my feeling, they did tell us about reports of an older woman sits in the chair and knits. Sorry if I disturbed your knitting, I will be more careful next time. It was time to cool off and head back to our rooms to get ready to eat. We didn't see or hear much activity during the day time other than stories about what others have seen and me almost sitting on the lap of a spirit.

My friend CC is not much into ghost hunting, let alone seeing spirits with her own eyes. It freaks her out. After dinner, we decided to go walk the hotel again, this time after 10:00PM. We went up to the third floor to see what we could feel. It felt like there was a woman and an older male spirit up on this floor. We went past two rooms as well that evening one was called King Ranch Suite and there was another that was haunted as well. However, while we were walking around on the third floor, out of the corner of my eyes and CC's we saw an outline of a women walking down the hall. I remember wishing I had taken my camera with us, and back in 2005 my cell phone did not have a good camera on it. Ok, we both said now that was cool!
The male energy I felt on the 3rd floor was more a depressed, heavy feeling, but I did not see him I only felt his presence. After some time and feeling tired we decided to go to sleep.

Once, again I choose to sleep in the bed by the window, furthest away from the door. At the foot of my bed is a chair. As we are about to turn off the lights (leaving one of the bathroom lights on per CC's request) we feel like we are being watched in our room. CC did not feel at ease, she said there is a weird feeling in here and it was not there before when we checked in. The room to me felt strange as well. I did not get any colder chills at this point but I kept looking back over to the chair. Ok, no chills I said to my friend, I'm going to sleep.

We turned out the lights and we are lying in bed, CC's bed is the one closest to the door and bathroom. She says Renee' there is a man sitting in that chair, I can see him. Mind you my friend is not intuitive. I can't see him I said. Then the chills start and I told her describe him to me. She said he looked like he was in a uniform with boots on. I told her I could only sense that he was there but he chooses not to show himself to me. I sensed a very depressed energy with him, but still could not see him only sense him. I also sensed he took his own life.

We finally get some sleep, but when we woke up the light was turned off in the bathroom that CC wanted to leave on. That was our experience during our stay at the hotel.

I ended up going back to the hotel to walk around quite a few times while my husband and I lived in Texas. He felt an Indian spirit in the bar area which he thought was very cool and I saw the lady spirit walking on the third floor two more times.

So, if you are looking for another haunted hotel to stay in this is it. It's across from the Alamo and the River Walk with some great restaurants and shops.

Happy Haunting!

Renee 'Marie x8632

Check back next week as I share two ghost stories taking place in homes I've lived in New York and North Carolina.

Share This Page
---
Leave A Comment
You must be logged in to leave a comment. click here to login
Comments