Ghost Stories with Psychic Renee Marie - Week 1: Jerome Grand Hotel, Jerome, Arizona
Published Date 10/3/2017
Category: Psychic Topics
---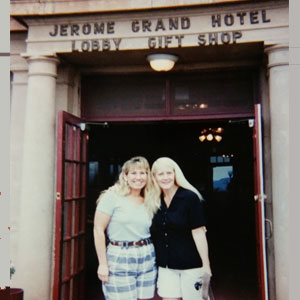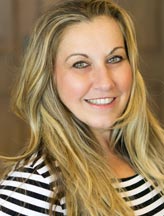 Get a Reading with Renee Marie x8632
Welcome to my 4-part series detailing some of my Ghost Story Adventures. Each week, I will take you with me as I reflect on one of my encounters and share some of the unbelievable things I witnessed firsthand.

In June of 2000 I went to visit my close friend who I will call "PD" in Phoenix, Arizona. Yes, I said Arizona… in June! Its dry heat so it's not that bad, compared to the Long Island Humidity in the summer months.

PD and I decided to drive to Tucson, Sedona and Jerome. The city of Jerome is located in the Black Hills of the Yavapai County, and is known as a historic copper mining town high up in the mountains. We are well on our way to Jerome and I said to my friend I hope you did not book a haunted hotel, did you? Mind you my friend is a very intuitive medium to name only one of her many talents. Her response was no.

As we get closer to the hotel in Jerome the roads are narrow, windy and we are driving up a mountain. To give you an idea the hotel sits 5,000 plus feet above sea level. As we turn to drive up the steep hill to the Jerome Grand Hotel, you see a very large Mission style building. We drove about halfway up the long driveway and I remember saying to PD "You have got to be kidding me, I'm not going to sleep tonight. This location is so active with spirits! This was a hospital wasn't it and they converted it to a hotel. There is a lot of children and women spirits here I can hear them."

We checked into the hotel at the front desk, and I asked the receptionist if the hotel was haunted. Her reply was she knew nothing about it. On to our rooms we went via the very old looking elevator. We did not like the elevator one bit. Very heavy energy and eerie feeling like someone was in the elevator with us. But that was nothing compared to what we both would experience during our overnight stay.

We go into our room, put our bags down and decide what we wanted to do first. As we are sitting on each of our beds facing each other, we thought we heard the bathroom faucet turn on. PD gets up and looks the faucet is indeed on, so she turns it off. Before she sat back down on the bed the faucet turned back on again. Ok, so I can handle that during the day, but not so much at night.

We decided to do our own ghost hunting, so off we went. Placing the "Do not disturb" sign on the door handle outside our room.
I started to hear children running up and down the halls and felt female spirits all around as we walked straight down one hallway. I bet you this is where the women and children were in the hospital, there are so many of them. But the energy changed when we went down another hallway. Both PD and I felt very heavy in our chest and legs. My friend felt we were close to where the set cast on broken bones. PD connected with more of the male sprits then I did that day.

As we started to head back to the room we saw other couples walking about in hopes to encounter spirits in the hotel. We approached our room and noticed the "Do not Disturb" sign on the floor in front of the door. PD said, "Oh, it's probably just kids at the hotel messing with the guests." We hung it back on our door and walked in. That's when the energy in the room started to change, it started to get cold and our hair stood up on our arms. As we were getting ready for dinner PD tells me "Renee, I would not turn around if I was you. There is a woman right behind you, standing by the window at the foot of your bed." I quickly moved away and turned to look back and all I saw was the curtains gently moving.

Before we left our room, we saw the bathroom door open then close. I guess we are going to be awake all night. Mind you this is my first haunted hotel I stayed in.

After dinner, we talked with the bartender and asked about the hauntings in the hotel. We were told yes, it was a hospital back in the day and a lot of people died here. He asked us what floor our room was on, and when we told him he told us, that is a very active floor in the hotel. Lucky us?!

We did not sleep much during the night. It was a bit active in our room and outside in the hallway, from the voices of children running up and down the halls, yet no one was there when we opened the door. The "Do not disturb" sign on the handle outside our door was on the floor again. I recall experiencing feelings of being watched while we were in the bed, cold chills and the curtain moving again (and we didn't even have the A/C on). PD said that she felt a very heavy feeling in her chest, that it was hard for her to breath and she could not move her legs because it felt like someone was sitting on them.

I remember it was very active overnight. I think we finally got 2 hours of sleep.

So, if you're looking for a very active haunted hotel to spend the night in, this is it!

While you are in Jerome, visit the shops, The Spirit Room Bar and walk around the town. It's very eclectic and artsy with a weird feeling that you are being watched as if the whole town is haunted.

Happy Haunting!!!!

Renee Marie x8632

Check back next week to read all about my ghost hunting trip to the Menger Hotel in San Antonio, Texas.
Share This Page
---
Leave A Comment
You must be logged in to leave a comment. click here to login
Comments